Regular price
Sale price
$30.00 USD
Unit price
per
Sale
Sold out
Share
View full details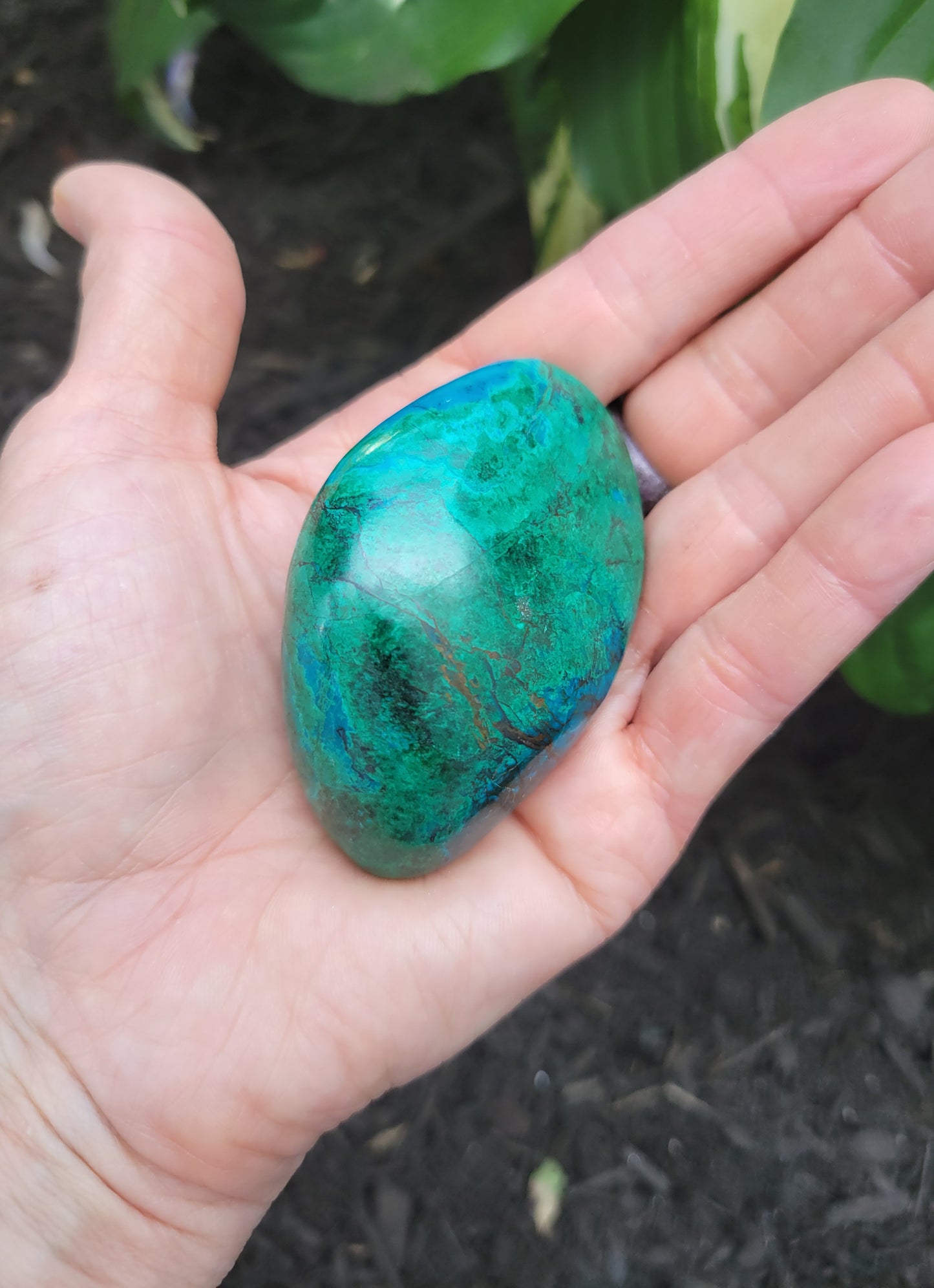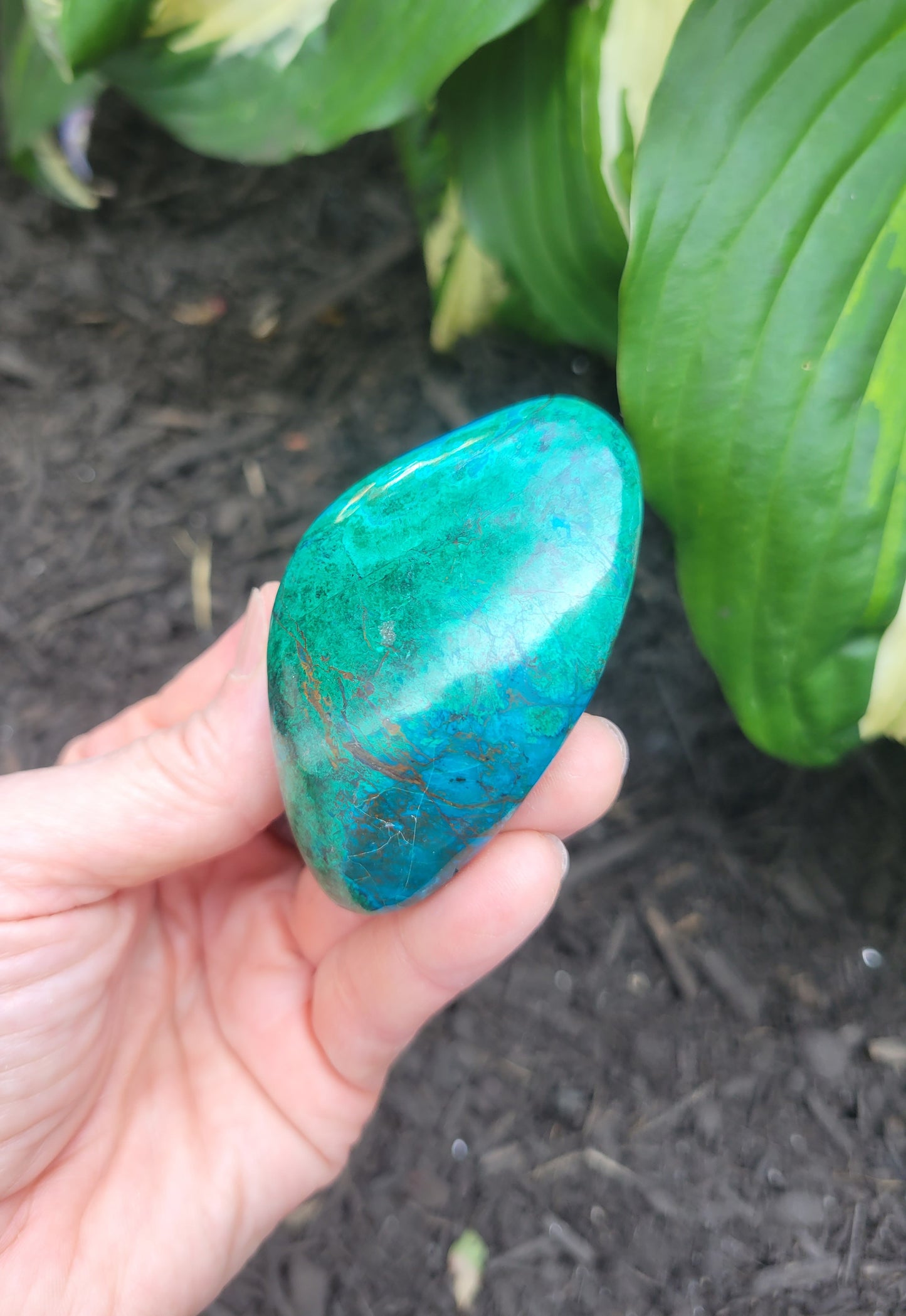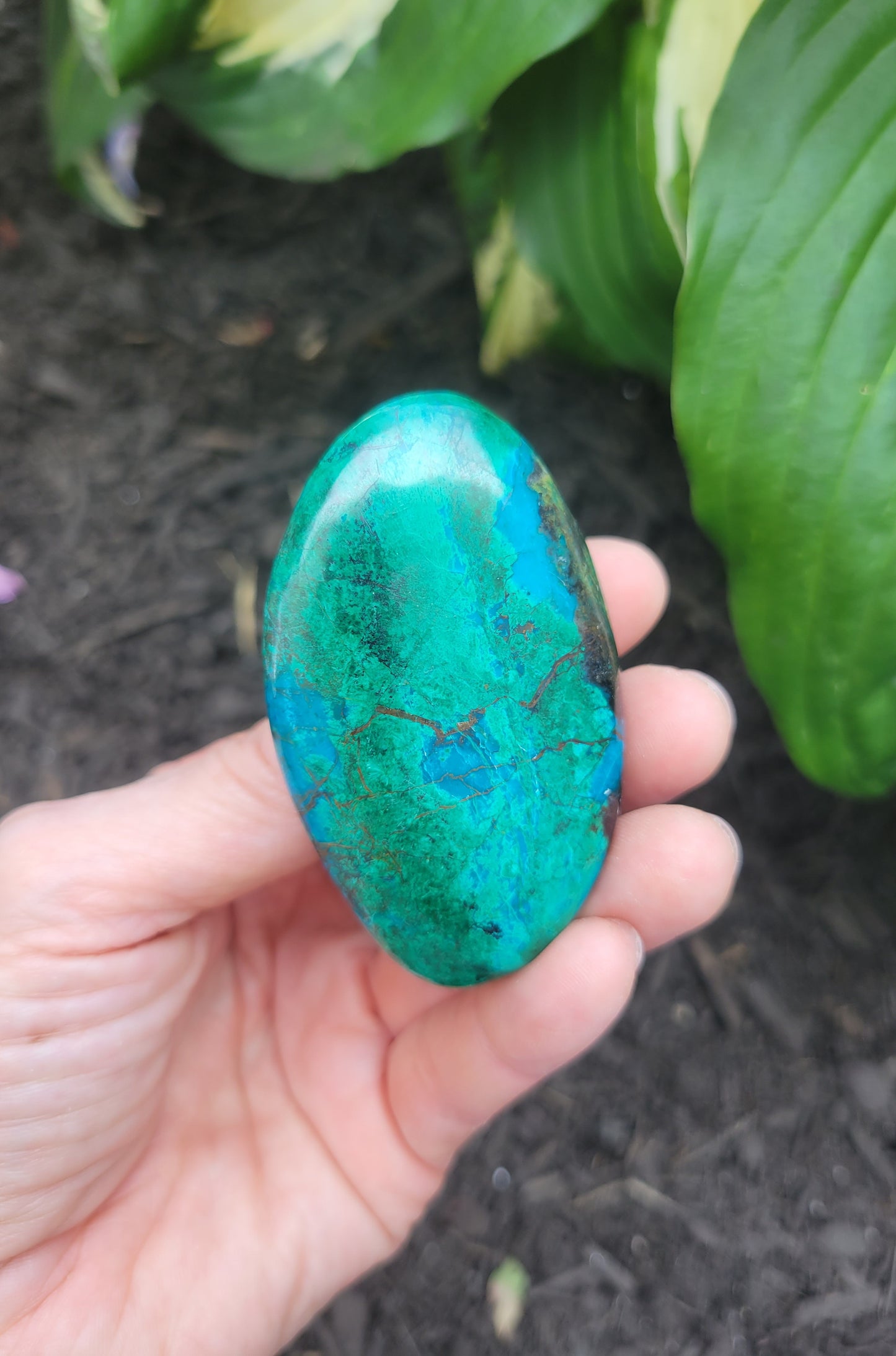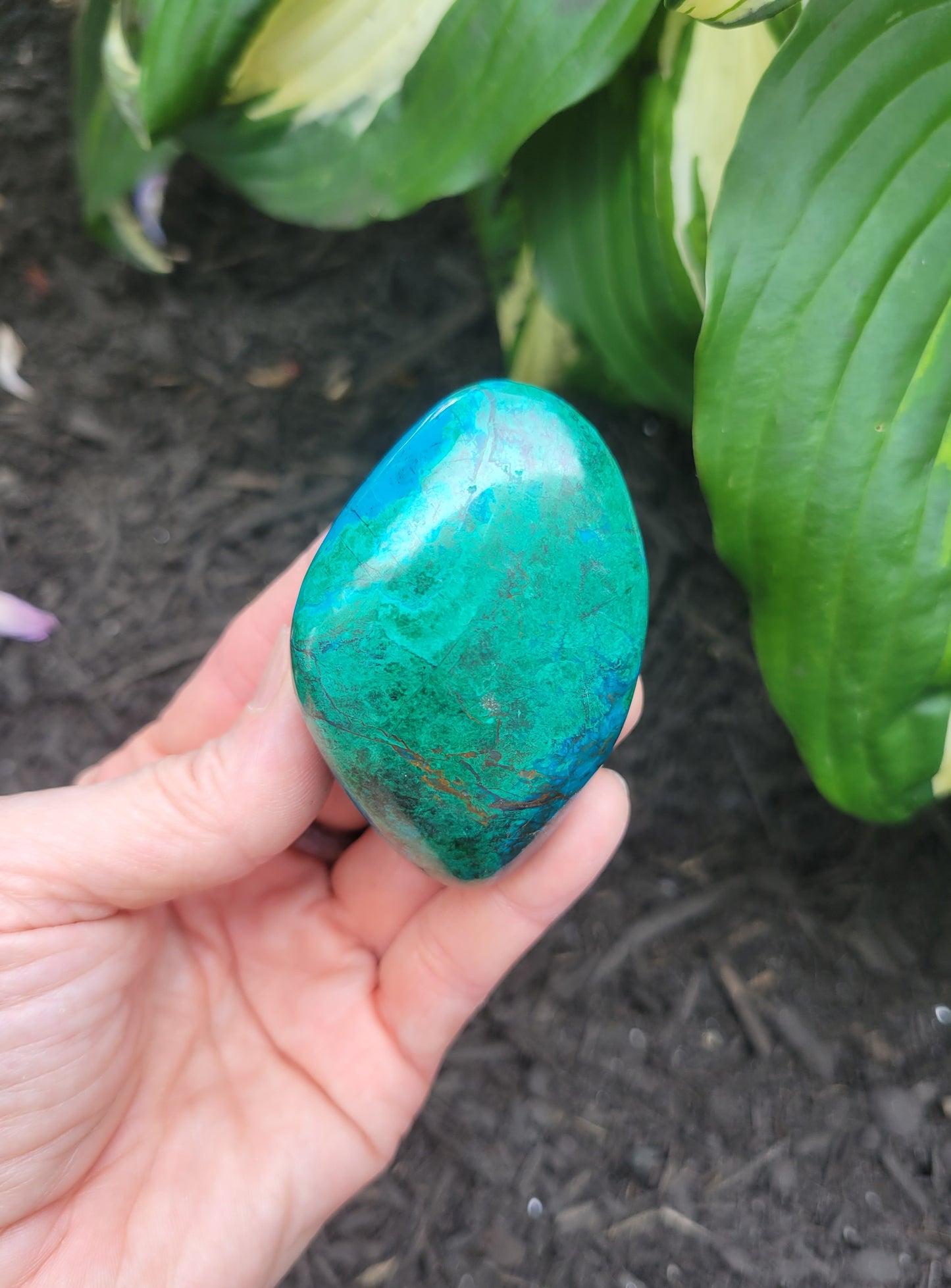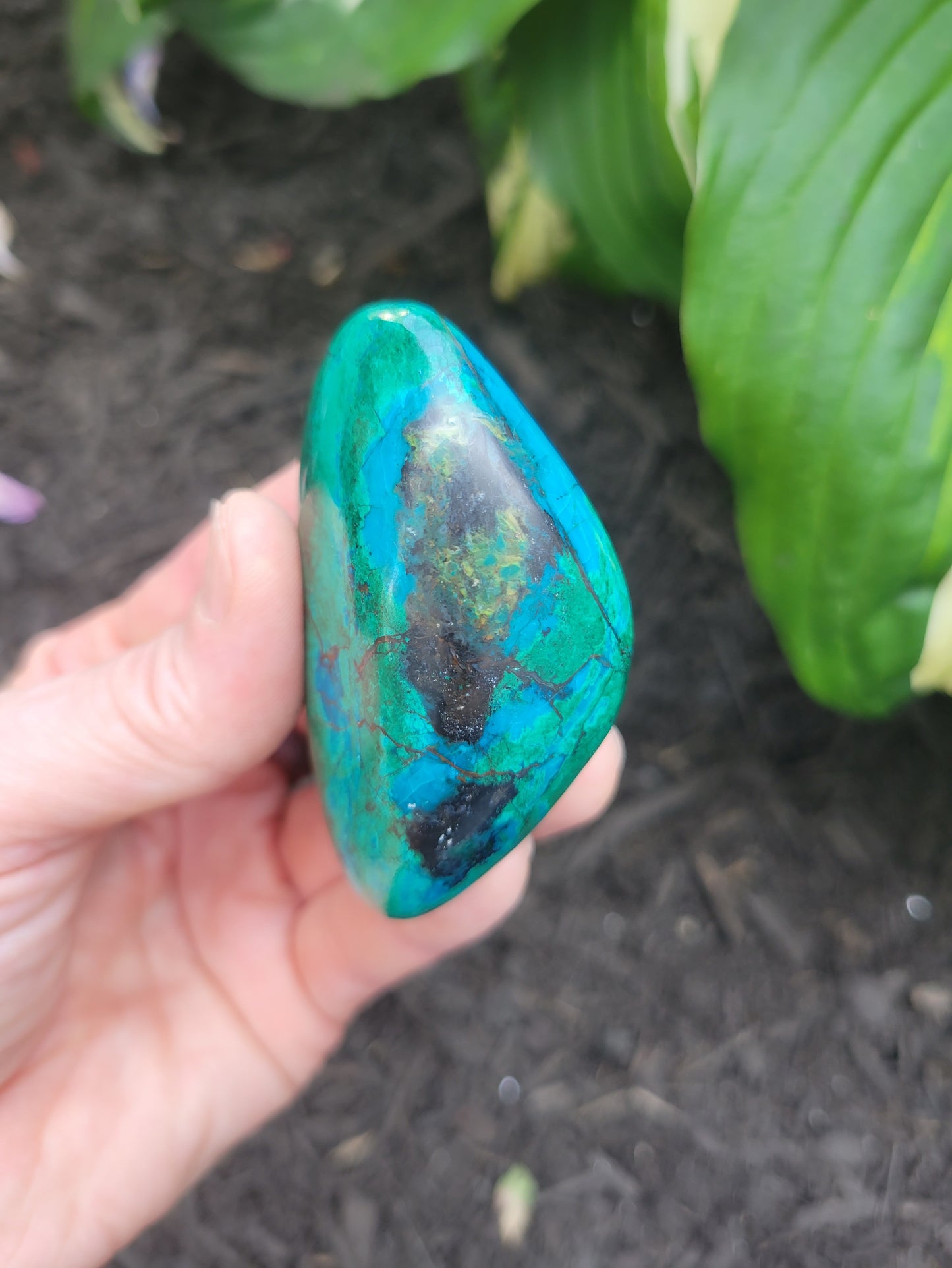 From Peru, this listing is for a polished Chrysocolla. Shades of turquoise, blues and greens swirl together in a gentle, soothing mix of colors that look like our earth. Formed into a free form shape, perfect for holding in your palm, this polished Chrysocolla is colorful and comforting. 
'Be crumbled so wildflowers will come up where you are. You have been stony for too many years. Try something different. Surrender. -Rumi
Chrysocolla literally is the Earth, just gaze at it to know this. Look upon it and feel your connection to self and truth and to the natural order of it all. Use chrysocolla as a conduit to the natural world when you are in need of the nurturing of Mother Earth, that which only the Earth, trees, animals and minerals can provide. When you are at peace with nature you are also at peace with yourself and humanity.  Physically chrysocolla is a match to the throat chakra and ailments that affect this area of the body including thyroid issues. Use your woody essential oils in conjunction with chrysocolla, sandalwood is a great match. 
Keywords: peace, surrender
1 1/2 X 1 X 2 1/2 inches
CAN30