Regular price
Sale price
$8.00 USD
Unit price
per
Sale
Sold out
Share
View full details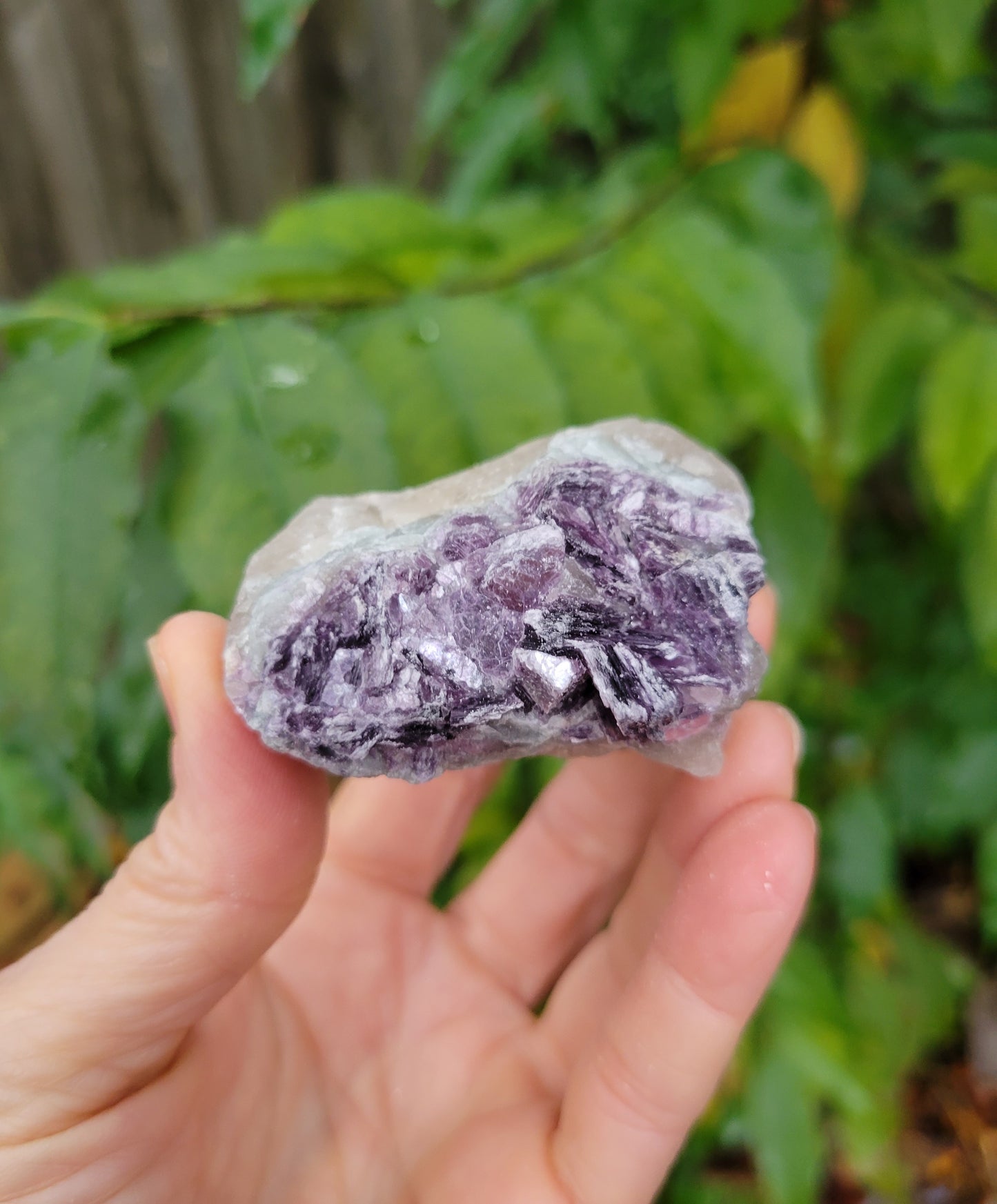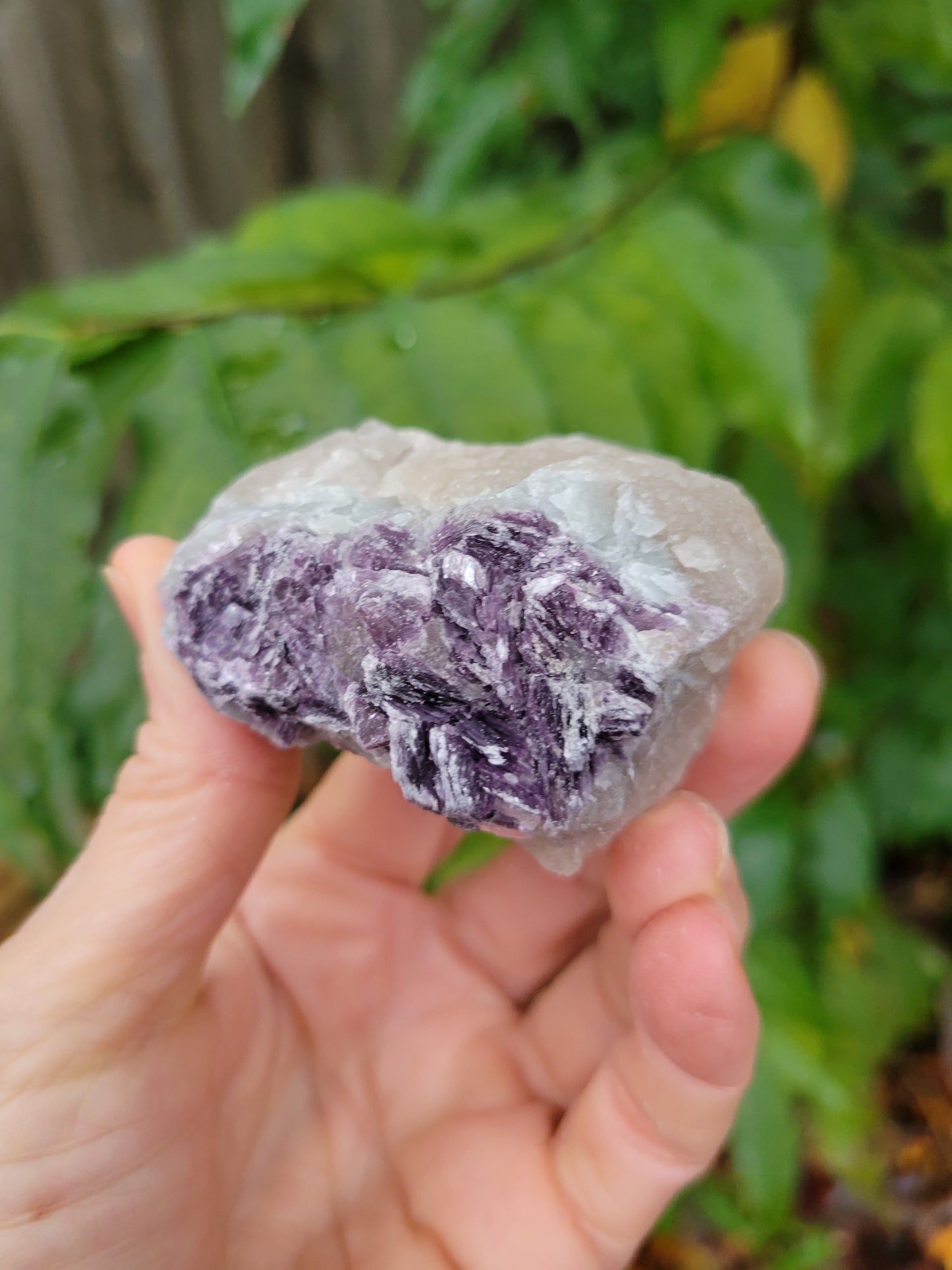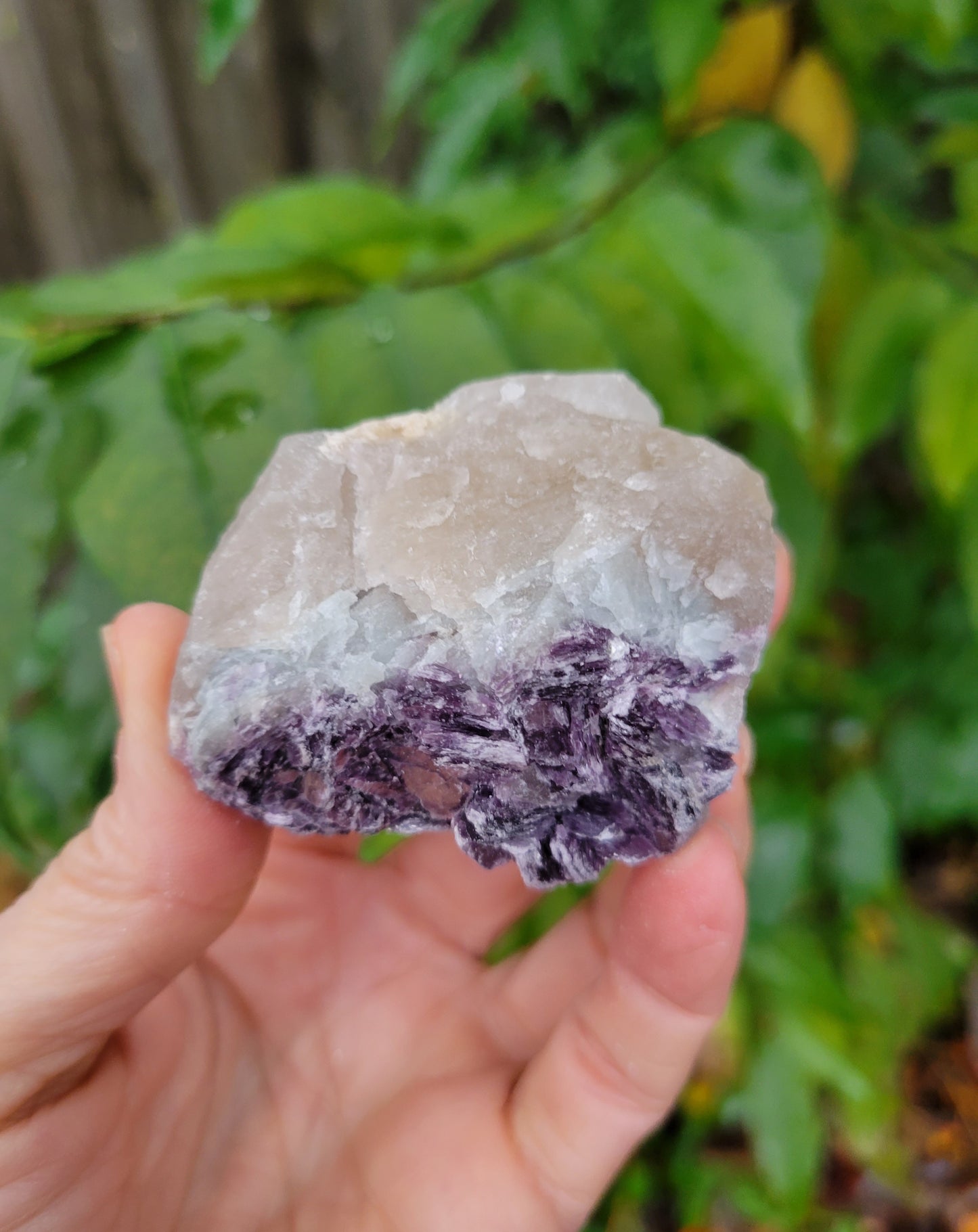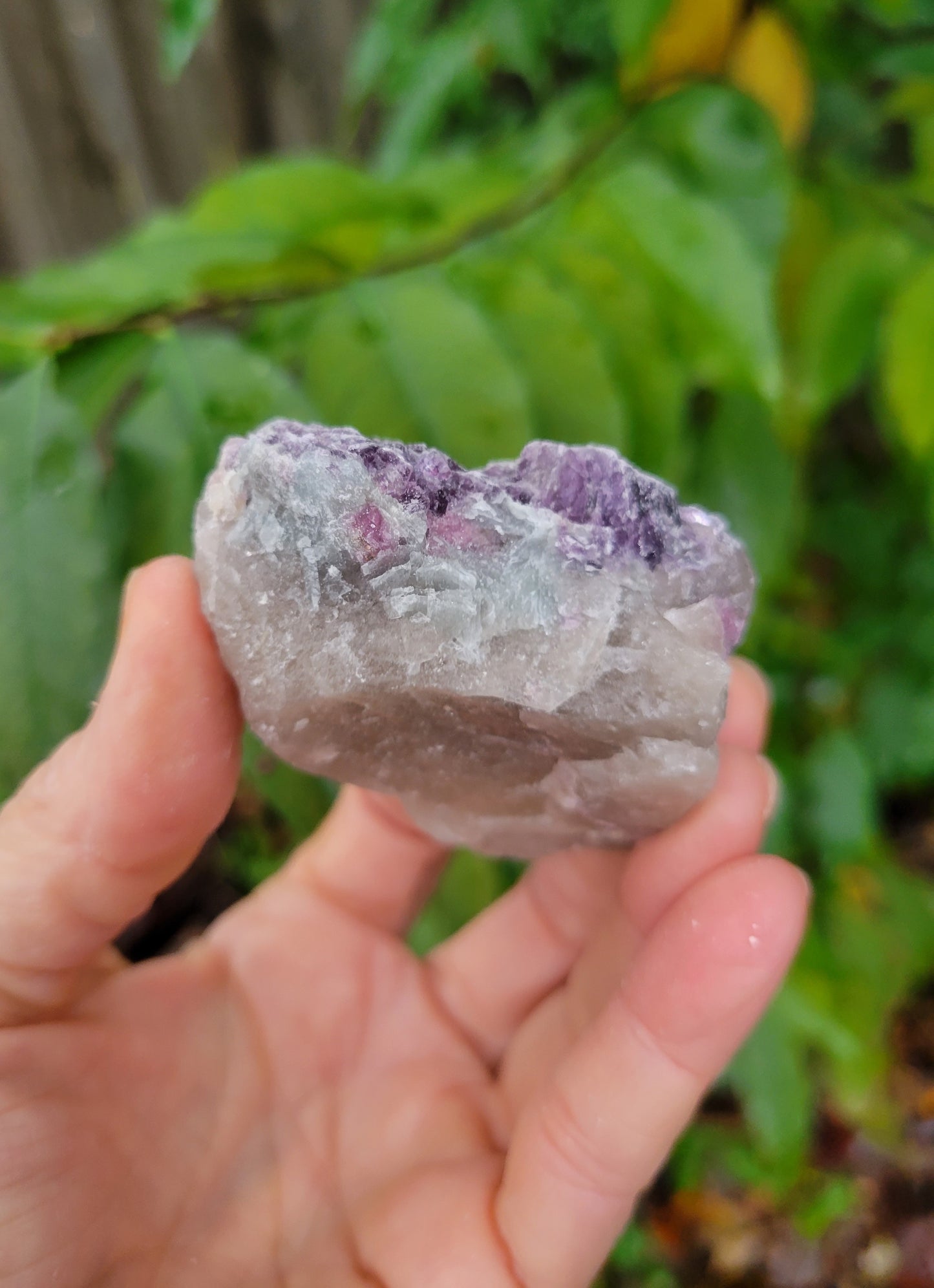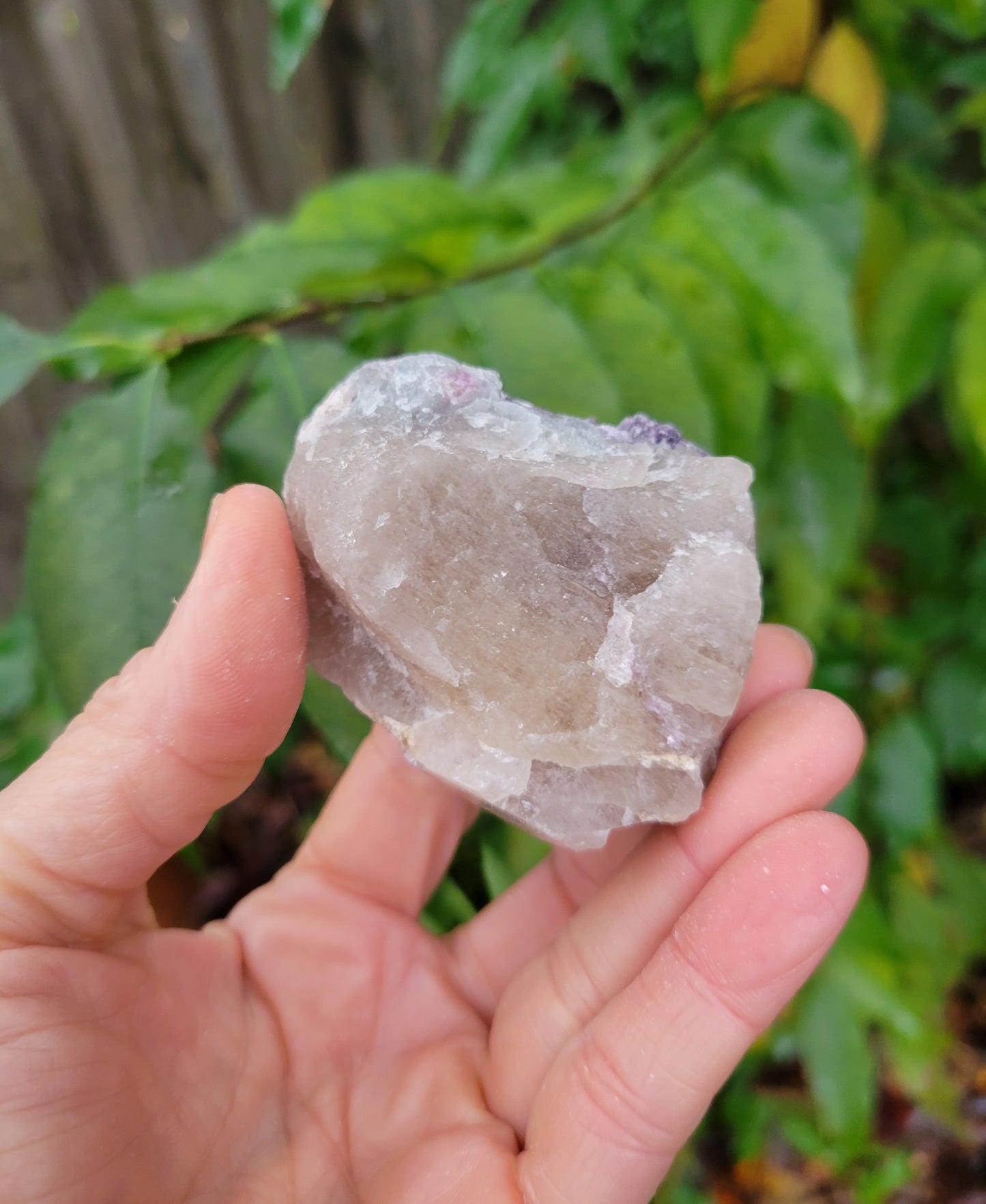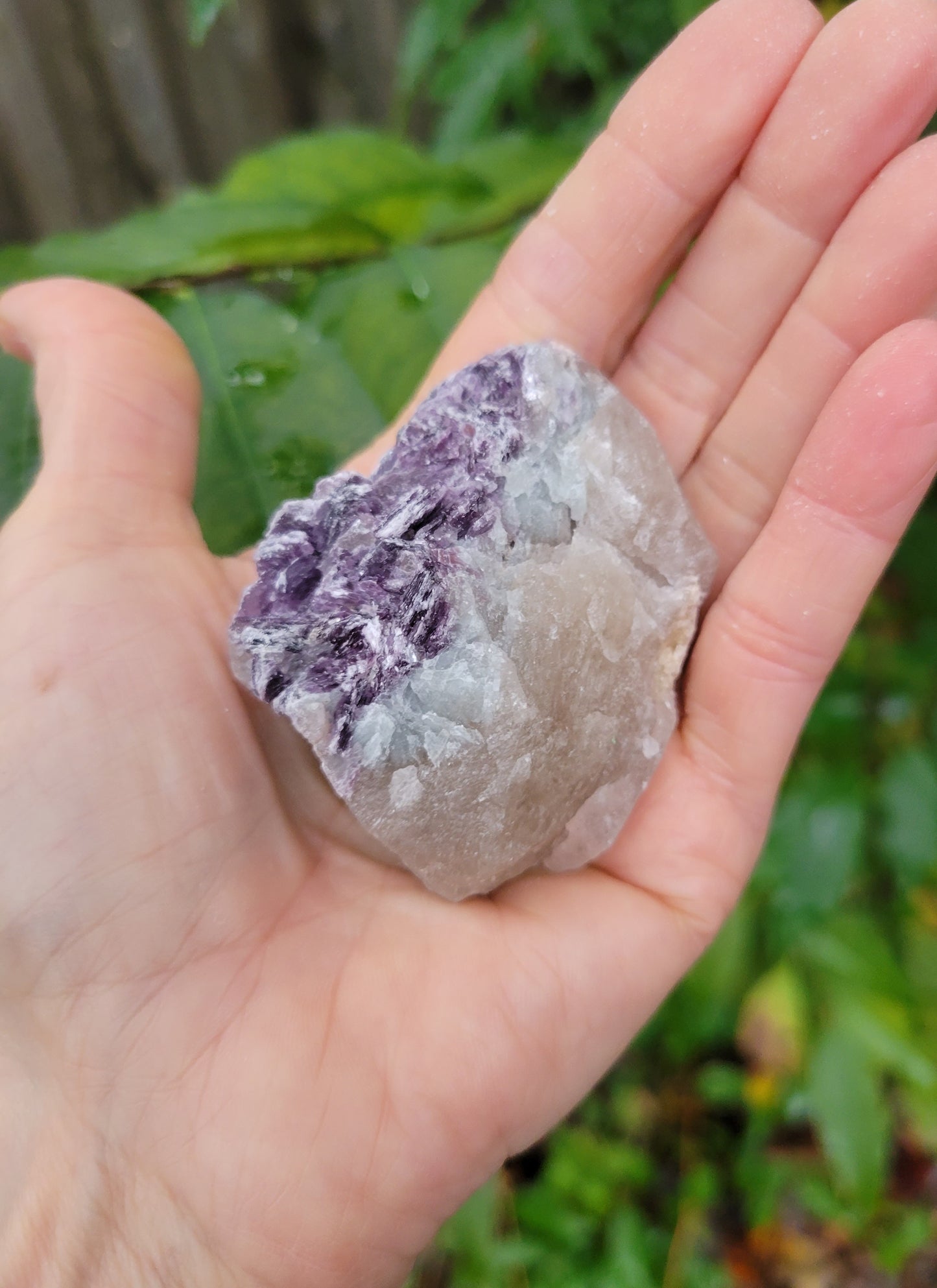 From Brazil, this listing is for a cluster of lepidolite in smokey quartz with a small section of cleavelandite. Rough and unpolished, the lepidolite is wonderfully purple and shimmers with mica. Lepidolite is mica with lithium, the lithium naturally tinting the mica purple.
The important thing is to be able at any moment to sacrifice what we are for what we could become. -Charles DuBois
Lepidolite is best used for soothing, balance, calm and strengthening the nervous system. Use lepidolite anytime you feel scattered and uncertain and when deeper healing is necessary. Lepidolite has been called a limitless stone because it is associated with compassion. Smokey quartz is the quintessential anti-stress stone, allowing you to create and find solutions. 
Keywords: soothing, compassion
2 1/8 X 2 X 1 1/8 inches
#2