Regular price
Sale price
$90.00 USD
Unit price
per
Sale
Sold out
Share
View full details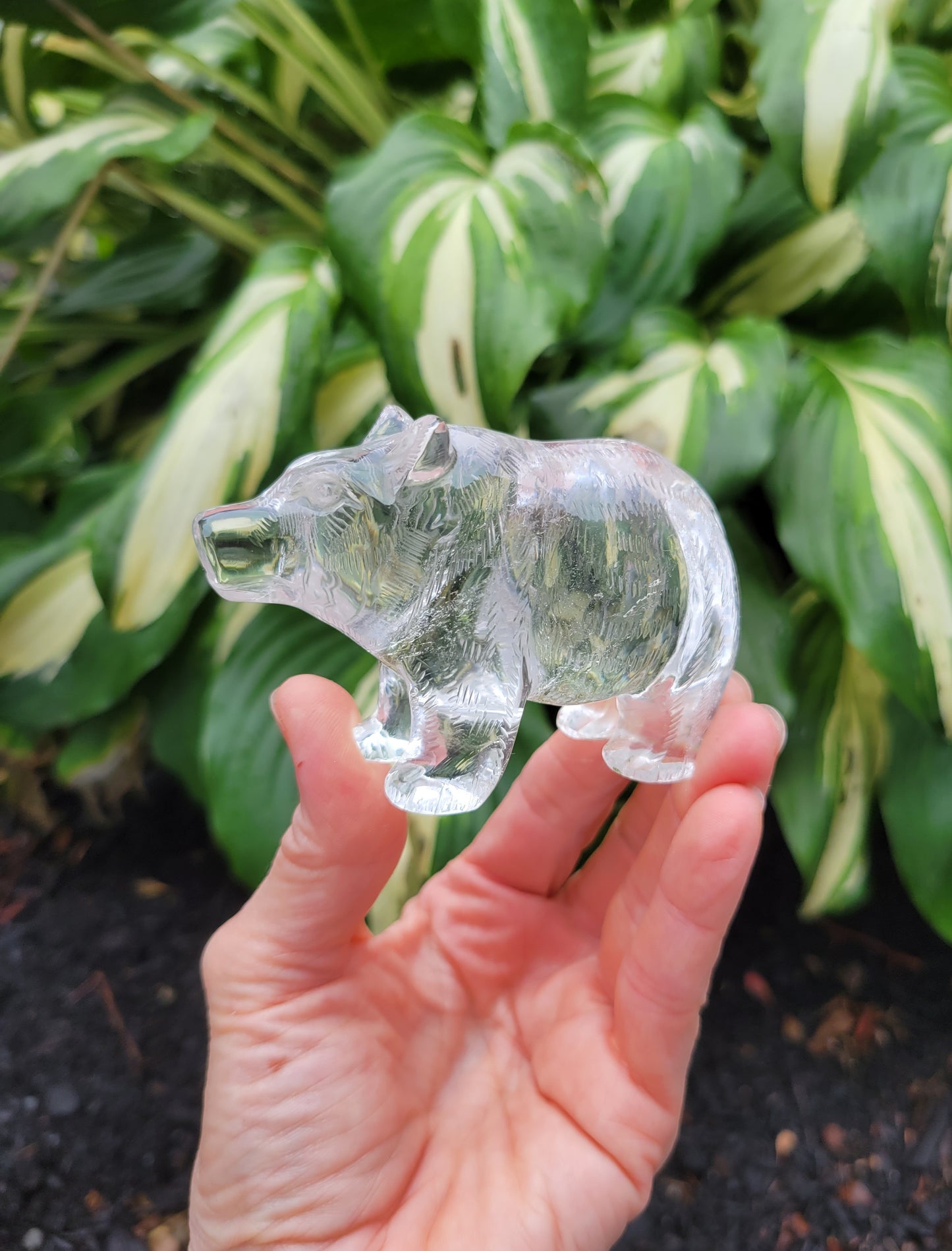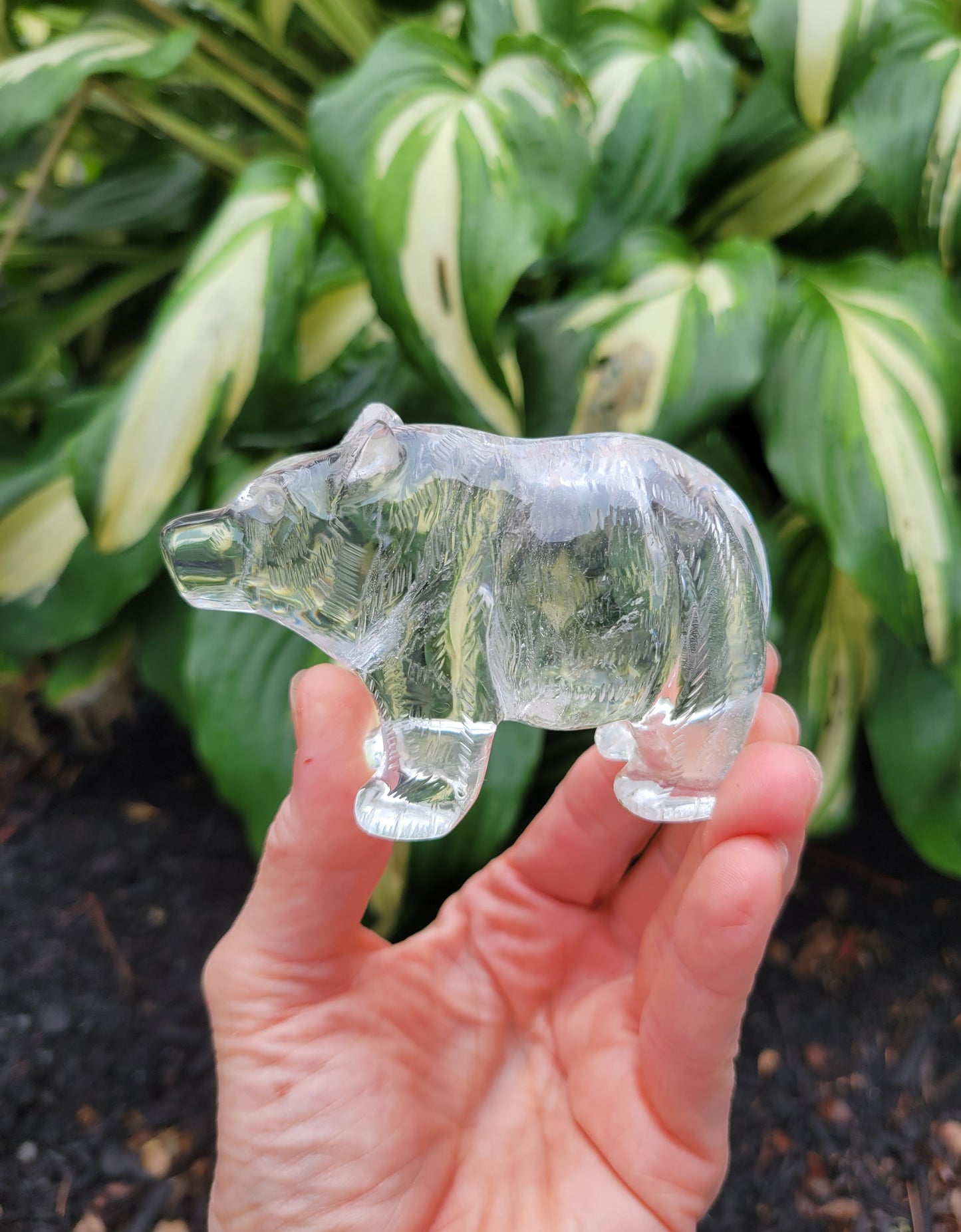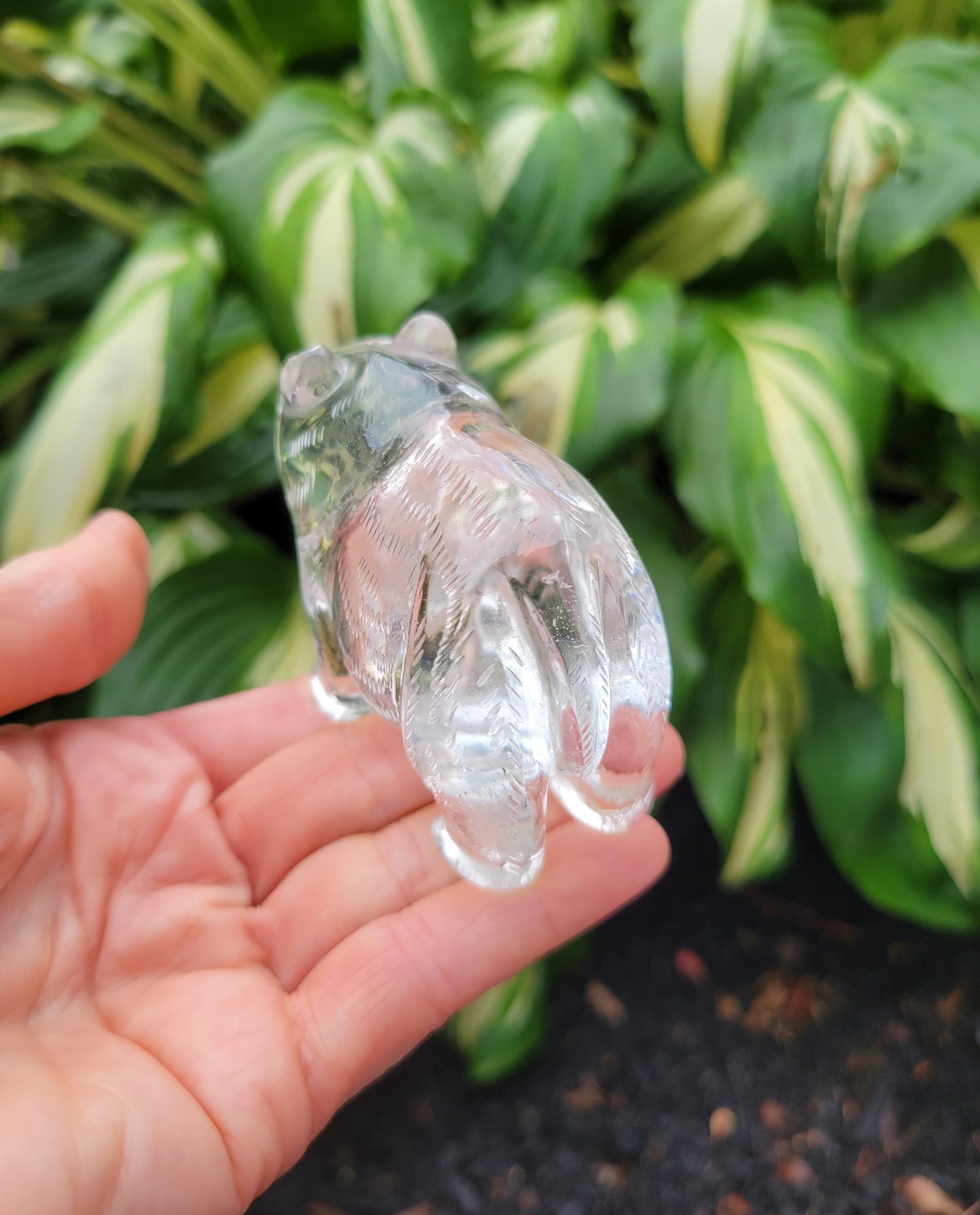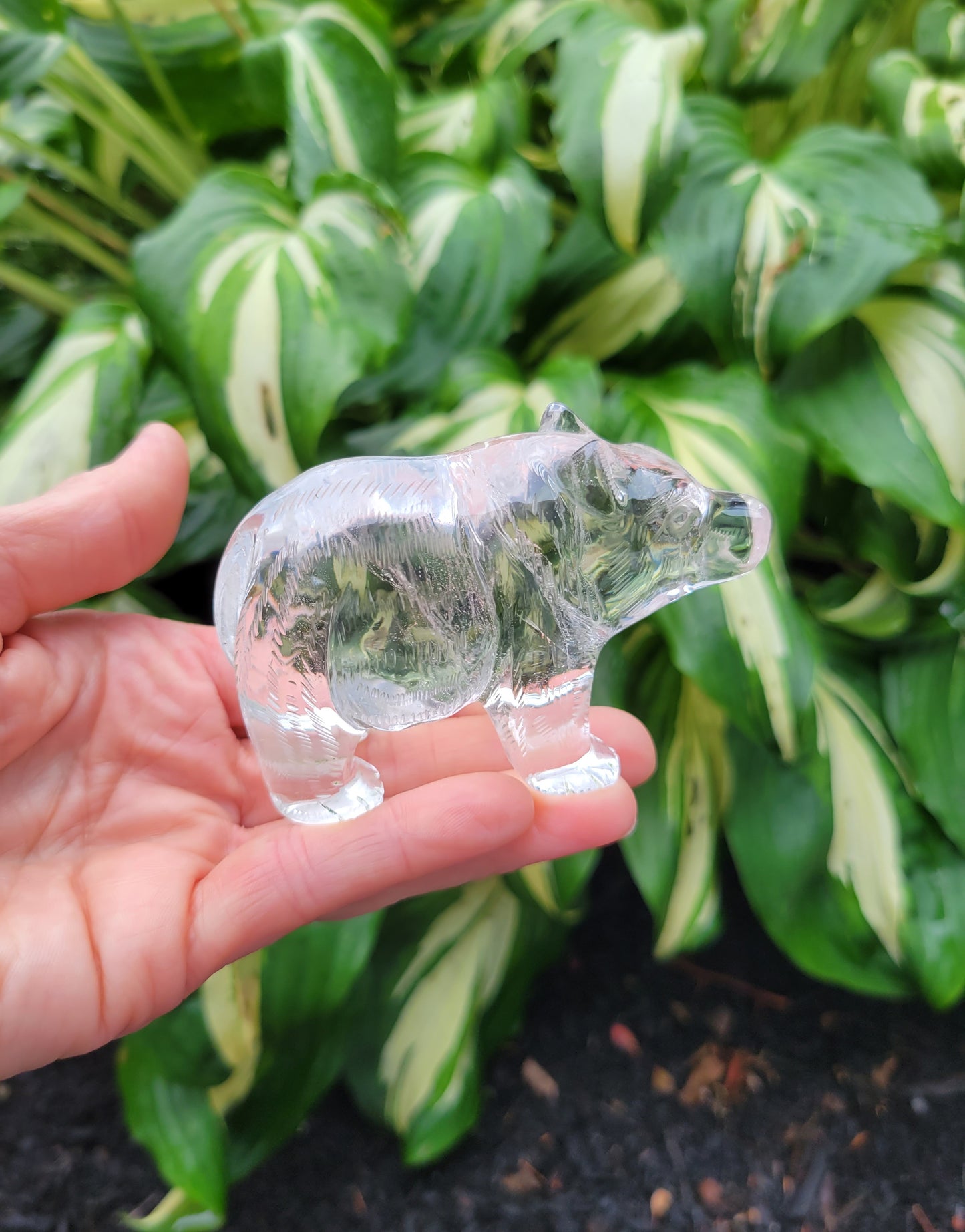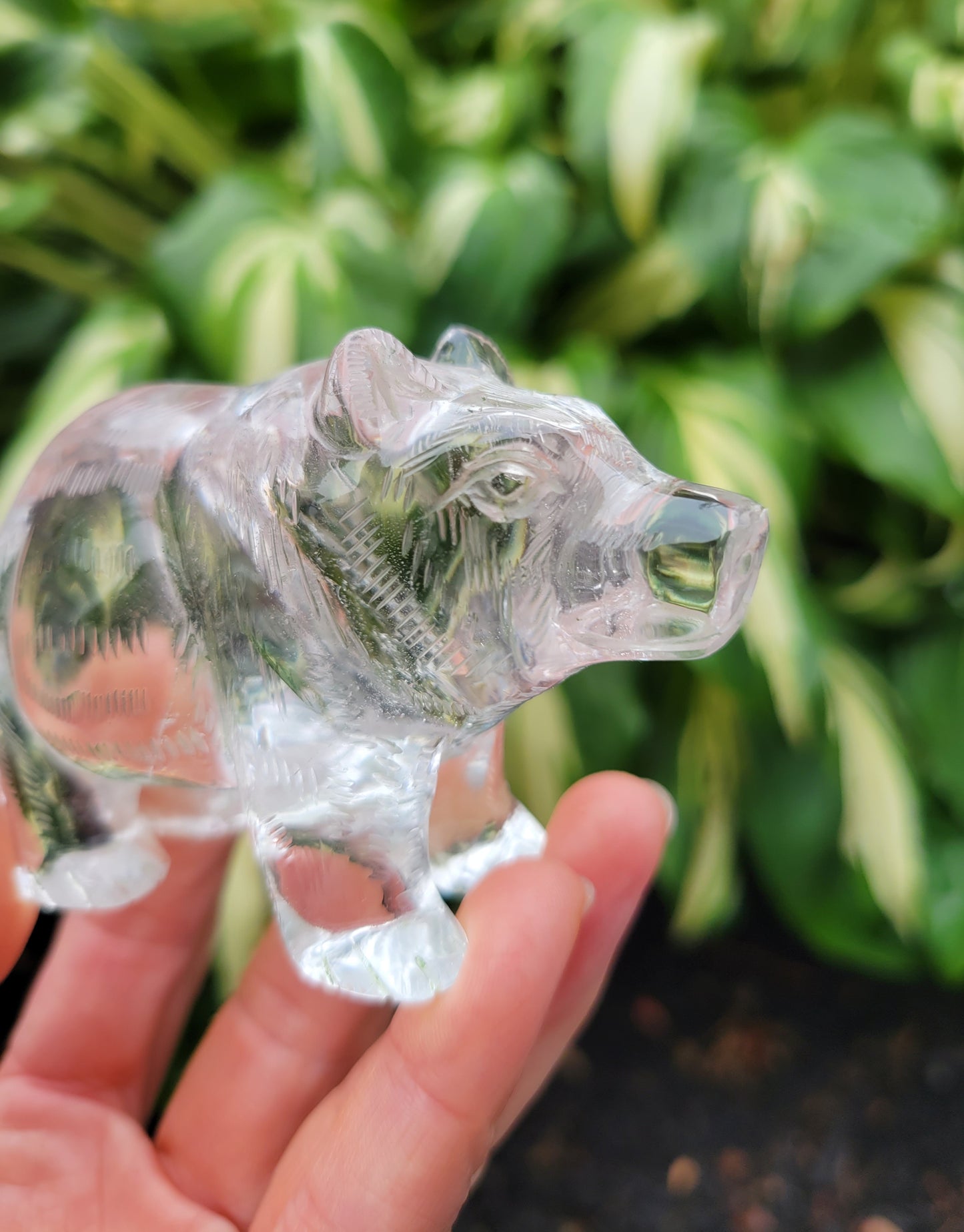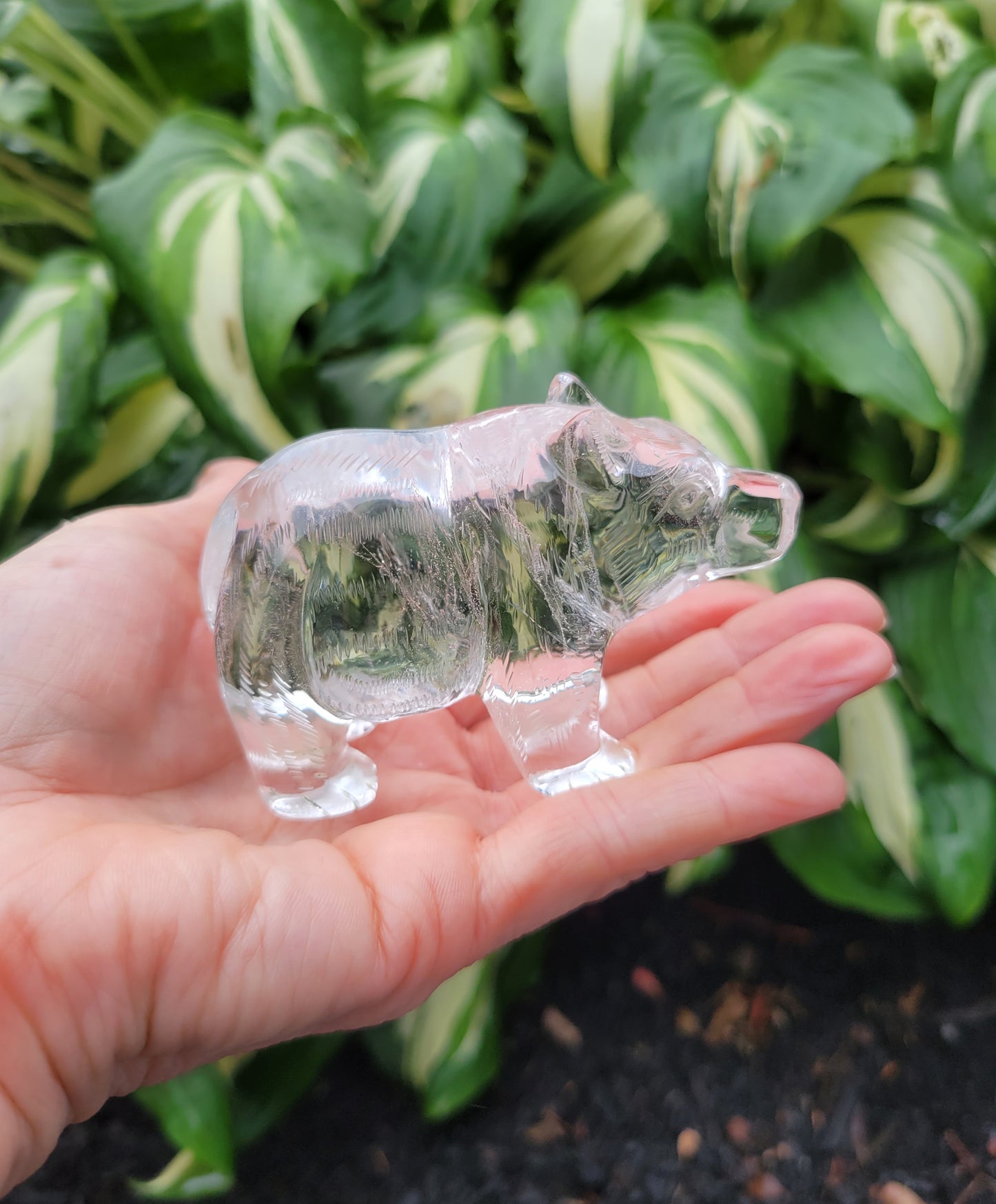 This listing is for a Himalayan quartz bear, carved by a small cottage business in India, this frog is not mass produced. This beautiful bear is extremely clear, and I love the detail of fur covering her adorable bear body. 
In shamanistic societies, initiates had visions of the bear as a spirit animal that cleansed, strengthened and reconstituted the skeleton, symbolically replacing the old structure of being with a new one capable of enduring the most imposing forces not only of the mundane world, but also of the eternal. Yet the bear is equally evocative of the mothering aspect of nature, emerging in the spring from their 'little death' they are accompanied by new life, their little cubs.
The moment of change is the only poem. -Adrienne Rich
Quartz can be used to clear, balance, and align the spiritual, emotional and physical body. What needs to be cleared, and what needs to go? Clear blockages, cords and all sublime energetic systems. Use quartz to clear your space and yourself, keeping the vibration high. 'There are two kinds of light', said author James Thurber, 'the glow that illuminates and the glare that obscures'.  Quartz is the glow that illuminates.
Keywords: clear, balance, align
W 1 3/8 X L 3 3/8 X H 2 1/4 inches, 190 grams
BEAR90