Regular price
Sale price
$35.00 USD
Unit price
per
Sale
Sold out
Share
View full details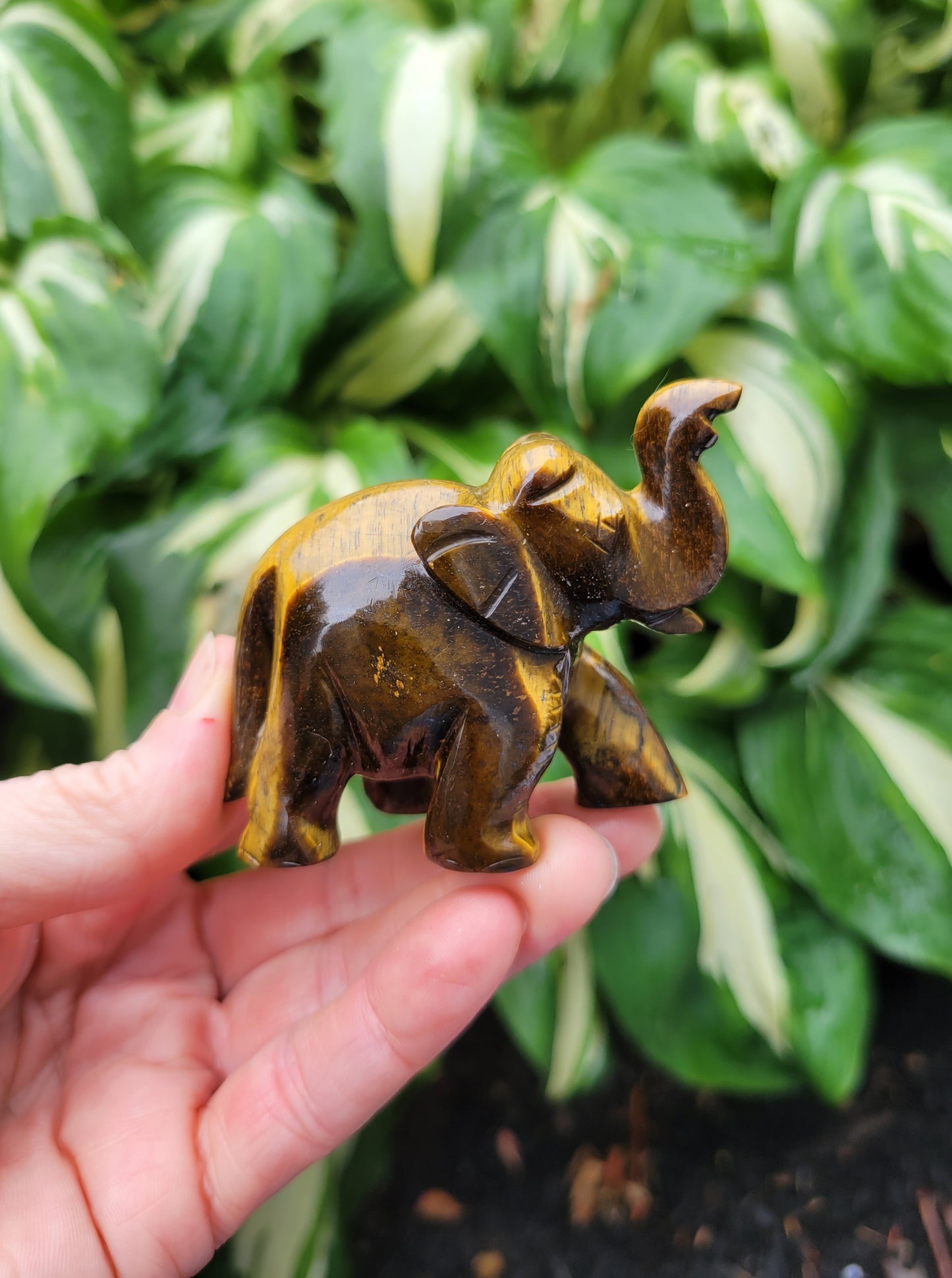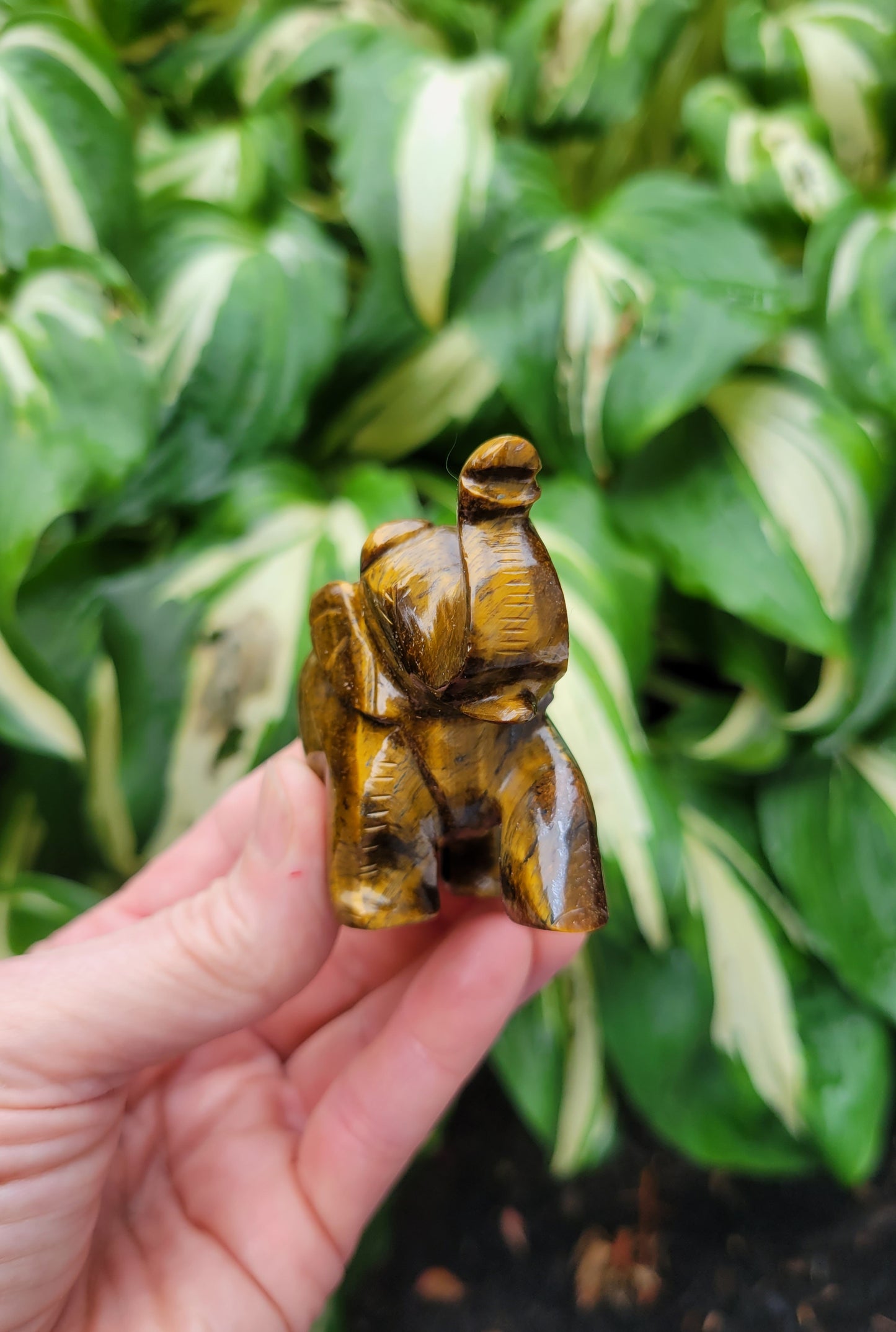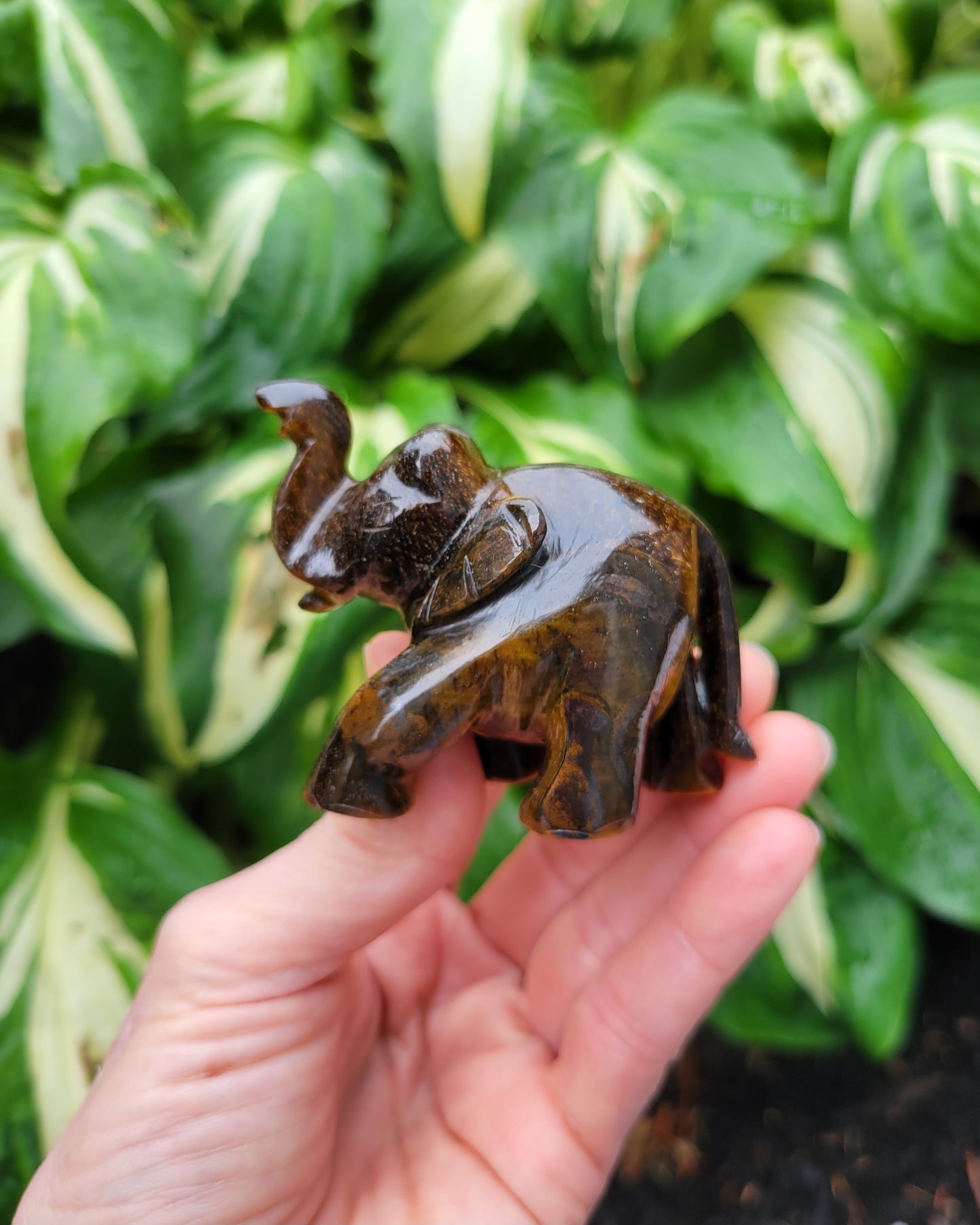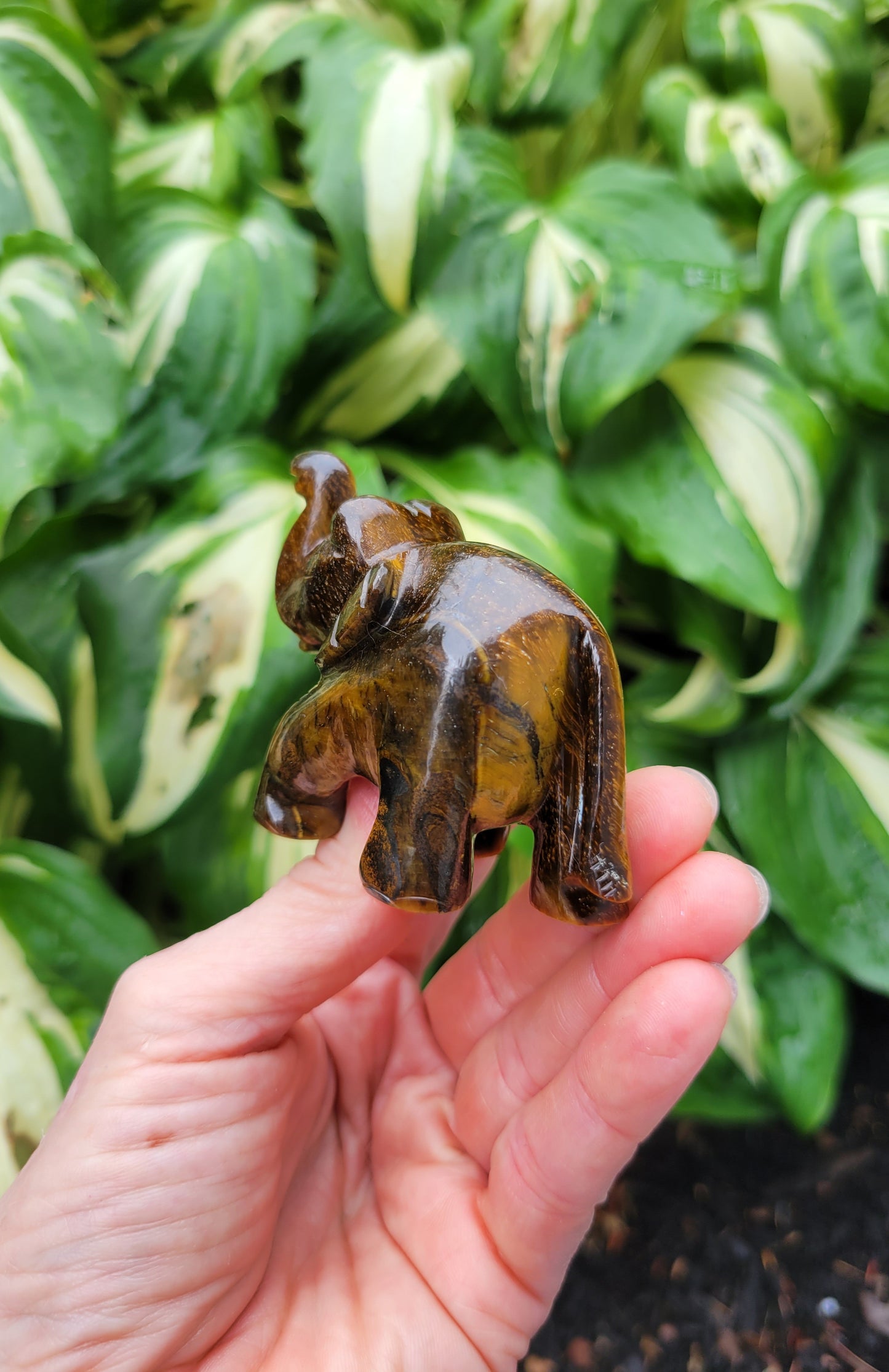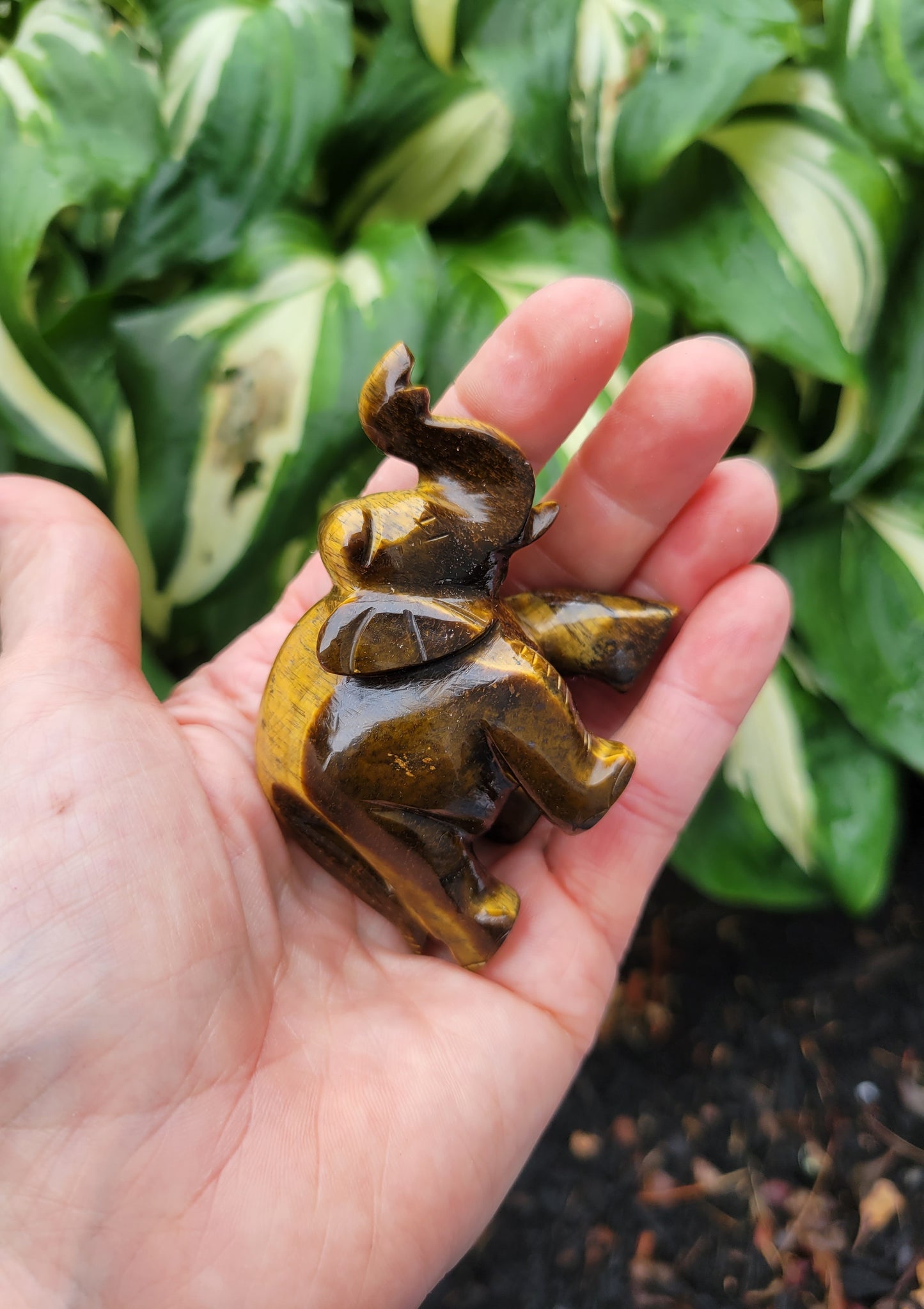 This listing is for a tiger's eye elephant, carved by a small cottage business in India, this elephant is not mass produced. This elephant carving has a wide band of flash that runs from trunk and all the way around the length of the elephant. The contrast between the darker, non-flashing material and the band of flash is striking and beautiful.

Elephants represent a deep and ancient wisdom, instinctual and pure. There is nothing small about an elephant and this obvious and breathtaking fact must be taken into consideration. There is a clear association, not with ego or grandstanding, but with gravitas. Dignity, intelligence, solemnity, these are traits the elephant possesses and proudly represents.
Tiger's eye is limonite (oxidized iron) embedded in quartz. There is a transformational quality to it since the original falcon's eye turns to limonite through oxidation. This beautiful stone resonates with the solar plexus (will center) chakra, encouraging physical vitality and individual expression. Tiger's eye is an ideal personal talisman, if you are drawn to it, trust and use it daily. Hematite is often present with tiger's eye and if this is the case, it will also be a good grounding stone.
Keywords: vitality, individuation
W 1 1/4 X L 2 7/8 X H 2 1/8 inches, 105 grams
TIGER35