Regular price
Sale price
$40.00 USD
Unit price
per
Sale
Sold out
Share
View full details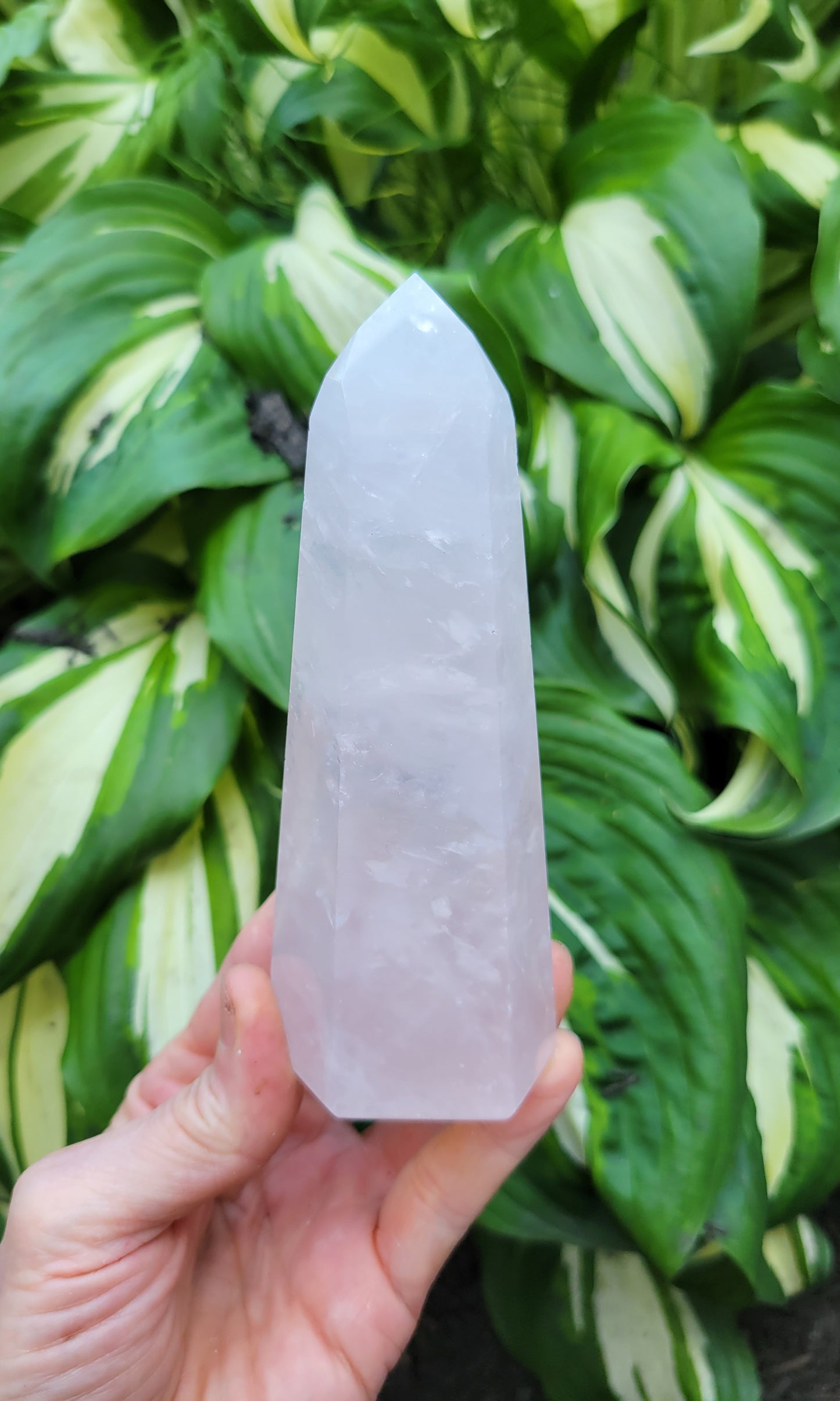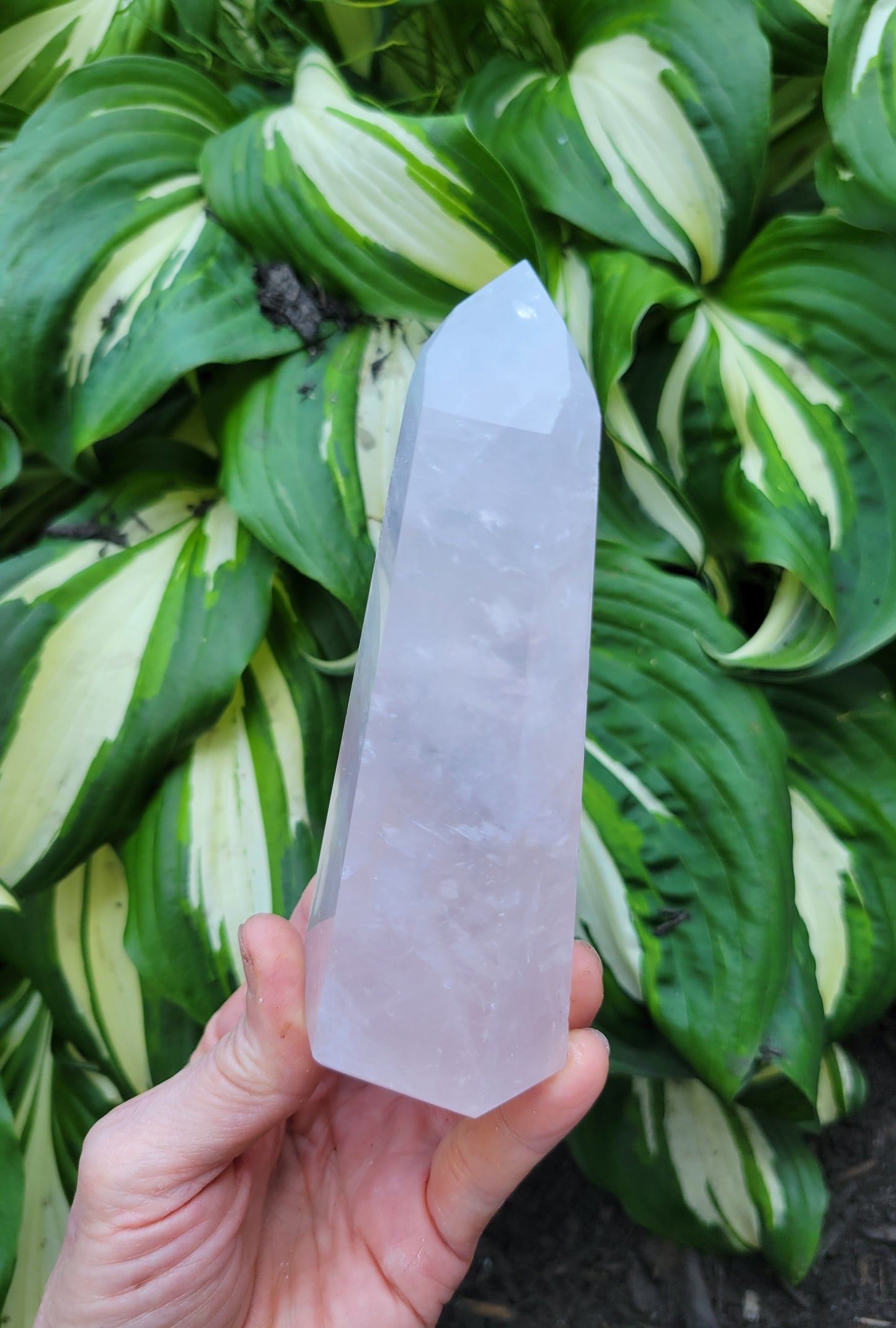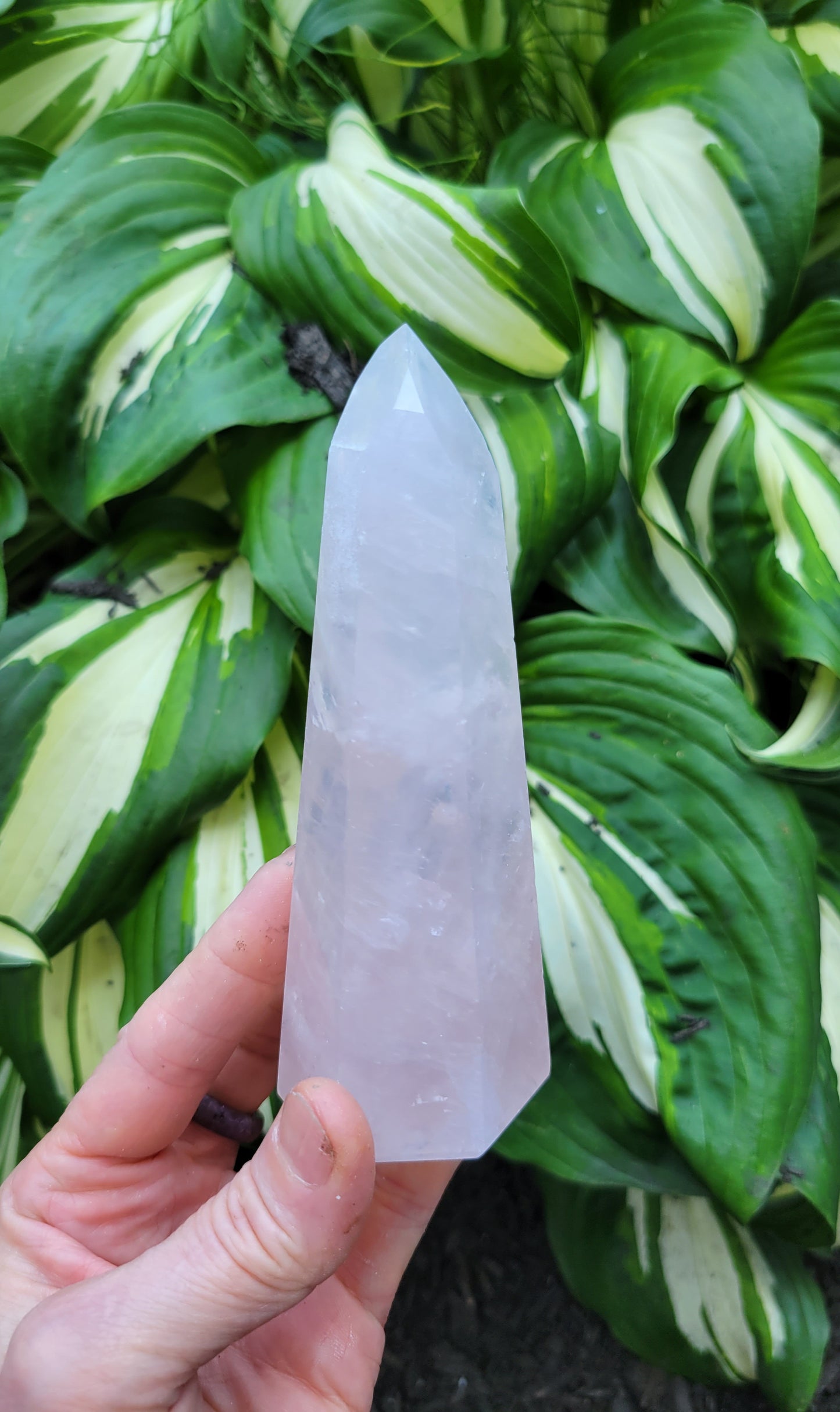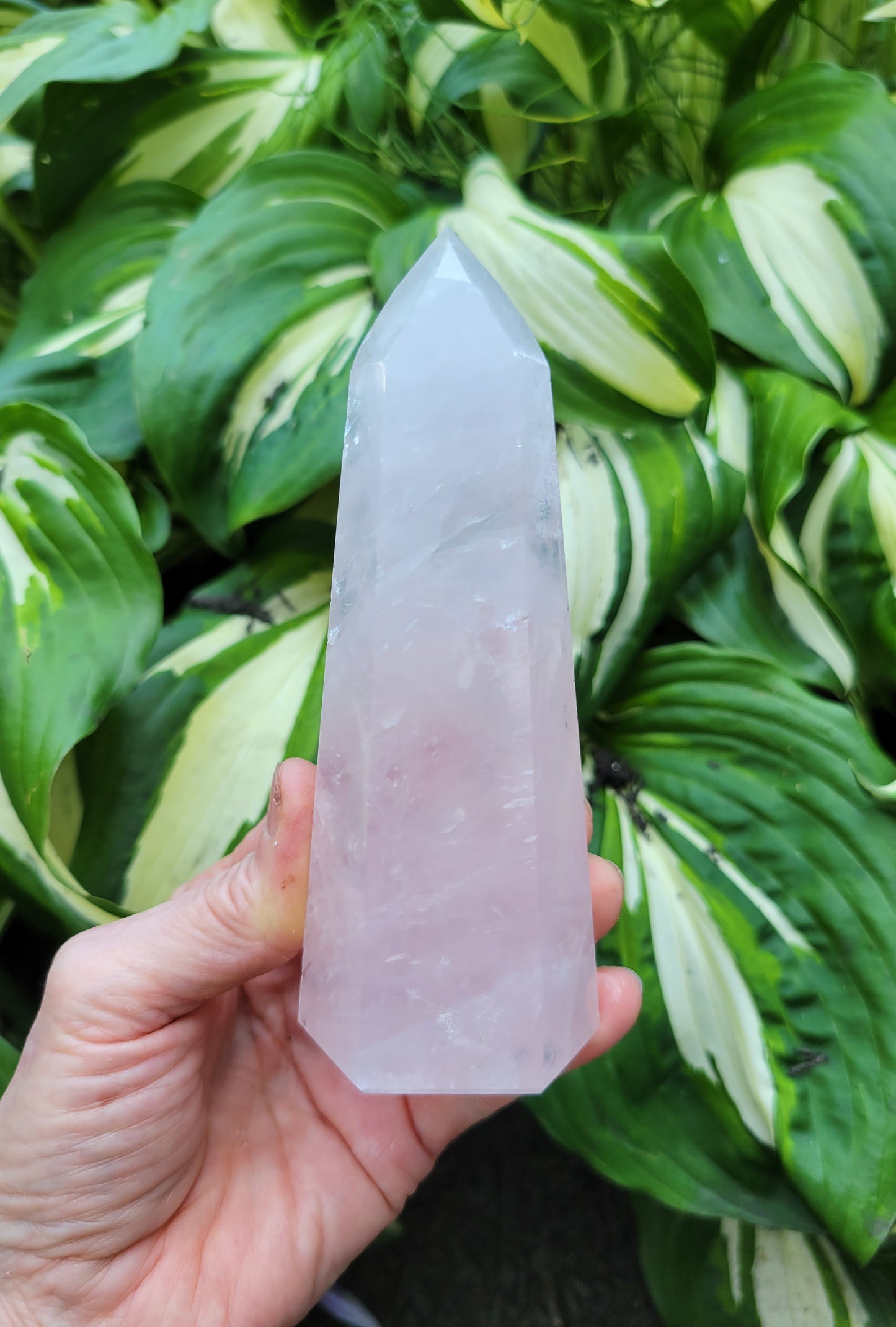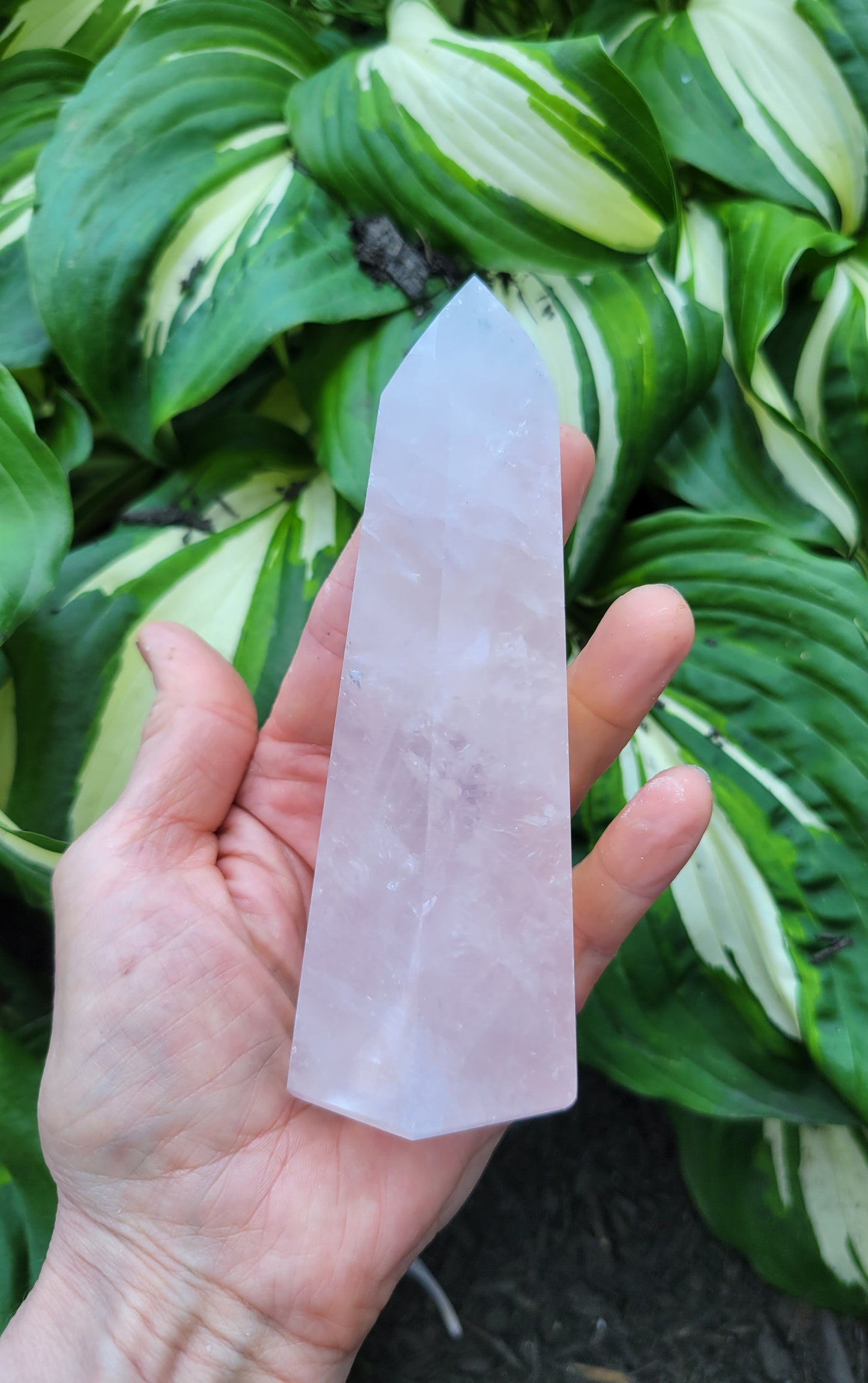 From Brazil, this listing is for a polished Rose Quartz tower. This lovely tower is soft pink and translucent. Towers make beautiful energetic home decor and are also substantial items to add to a grid or alter. Rose quartz is pink due to microscopic fibrous inclusions of a pink borosilicate mineral related to dumortierite. 

Love calls - everywhere and always. We're sky bound. Are you coming? -Rumi
Rose Quartz represents purity and innocence and encourages an appreciation for and a connection to the innocence that still resides within us all. Think back to a time when it was as easy as breathing to slip peacefully into a daydream or know instantly when you met someone that you had a connection that transcends time and space. Use Rose Quartz as a conduit to this place of intuition and knowing. Use Rose Quartz to bring the lovely, sublime color of light precious pink to your heart and radiate it out into the Universe.
Keywords: innocence
W 2 X D 1 1/2 X H 5 1/8 inches
FINE40