Regular price
Sale price
$50.00 USD
Unit price
per
Sale
Sold out
Share
View full details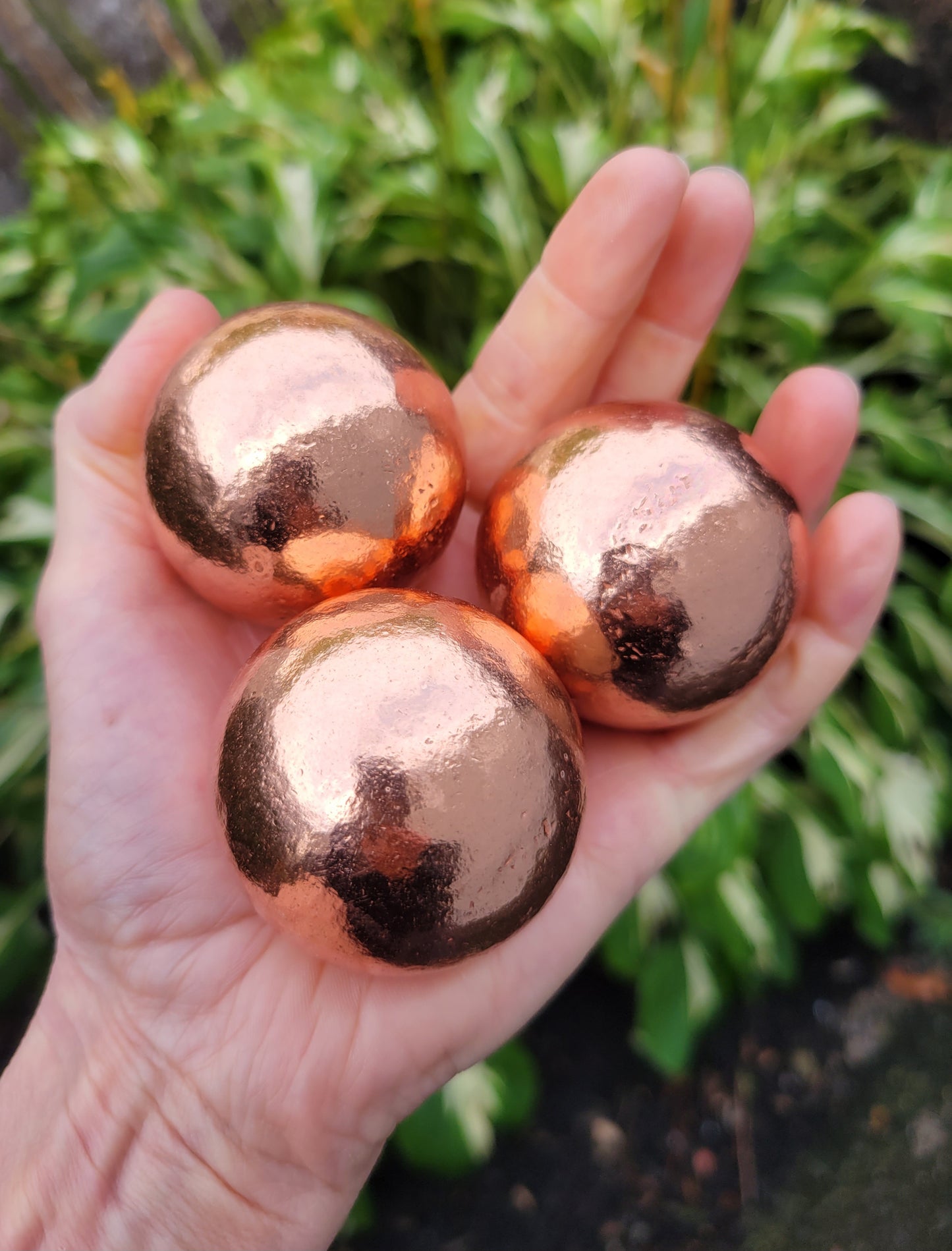 This listing is for a 2-inch diameter pure copper sphere. The copper in this sphere is from various locations in the western United States. A small plastic orb ring (stand) will be included.
Sacred geometry of the sphere: Starting with that which may be the simplest and most perfect of forms, the sphere is an ultimate expression of unity, completeness, and integrity. There is no point of view given greater or lesser importance, and all points on the surface are equally accessible and regarded by the center from which all originate. Atoms, cells, seeds, planets, and globular star systems all echo the spherical paradigm of total inclusion, acceptance, simultaneous potential and fruition, the macrocosm and microcosm.
What people have forgotten is what every Salmon knows. -Robert Clark
Copper has a watery aspect and is one of the seven metals of alchemy, representing Venus. It is very conductive of energy and is therefore effective in balancing and removing blockages. It has a long history of use by Shamans for physical health issues and is a healing metal to wear on the body and for incorporating into your home. Use copper in alters, grids and for personal use as a healing talisman.
Keywords: flow of energy
2-inch diameter, 1 pound 4-ounces