Regular price
Sale price
$42.00 USD
Unit price
per
Sale
Sold out
Share
View full details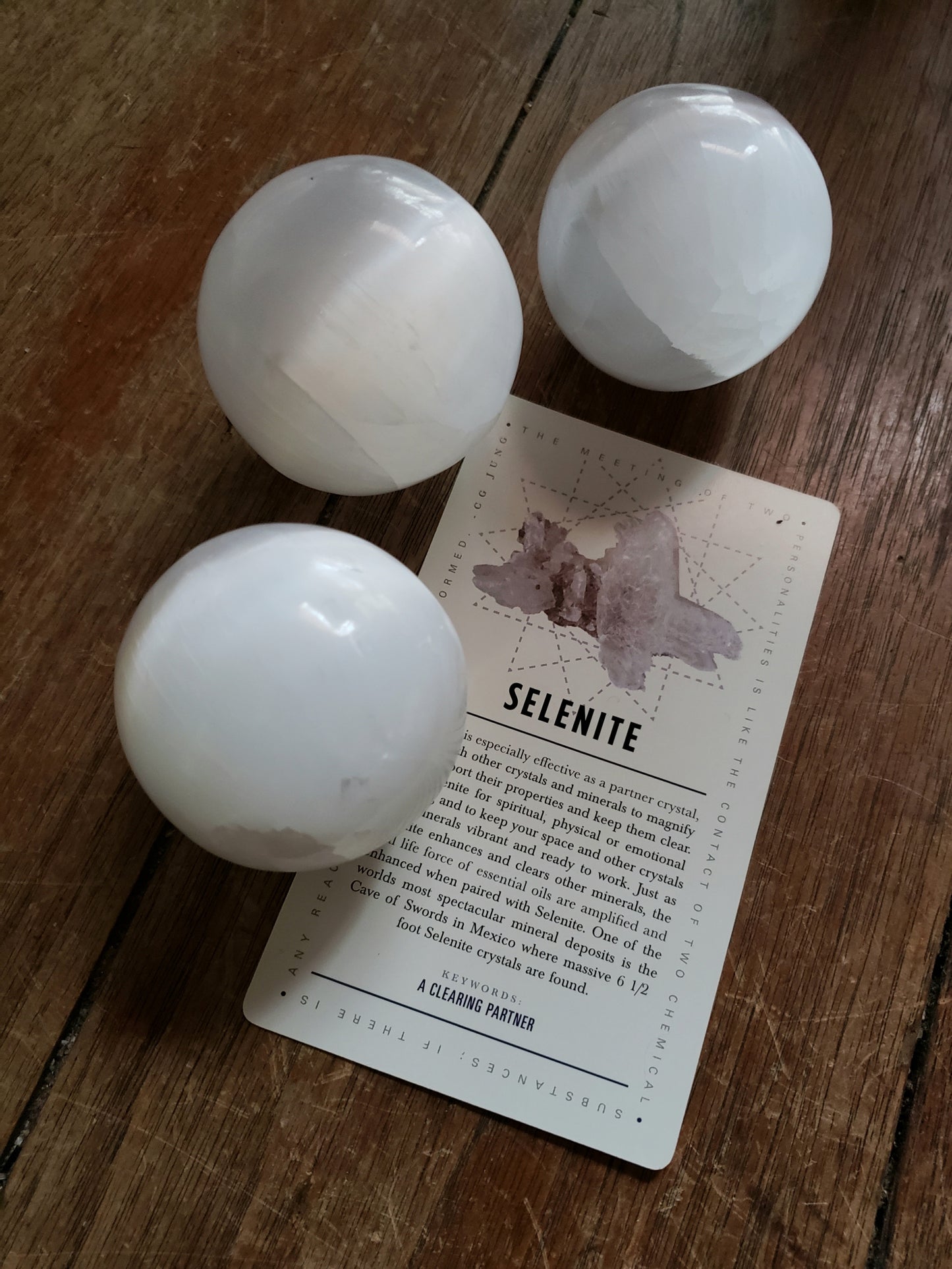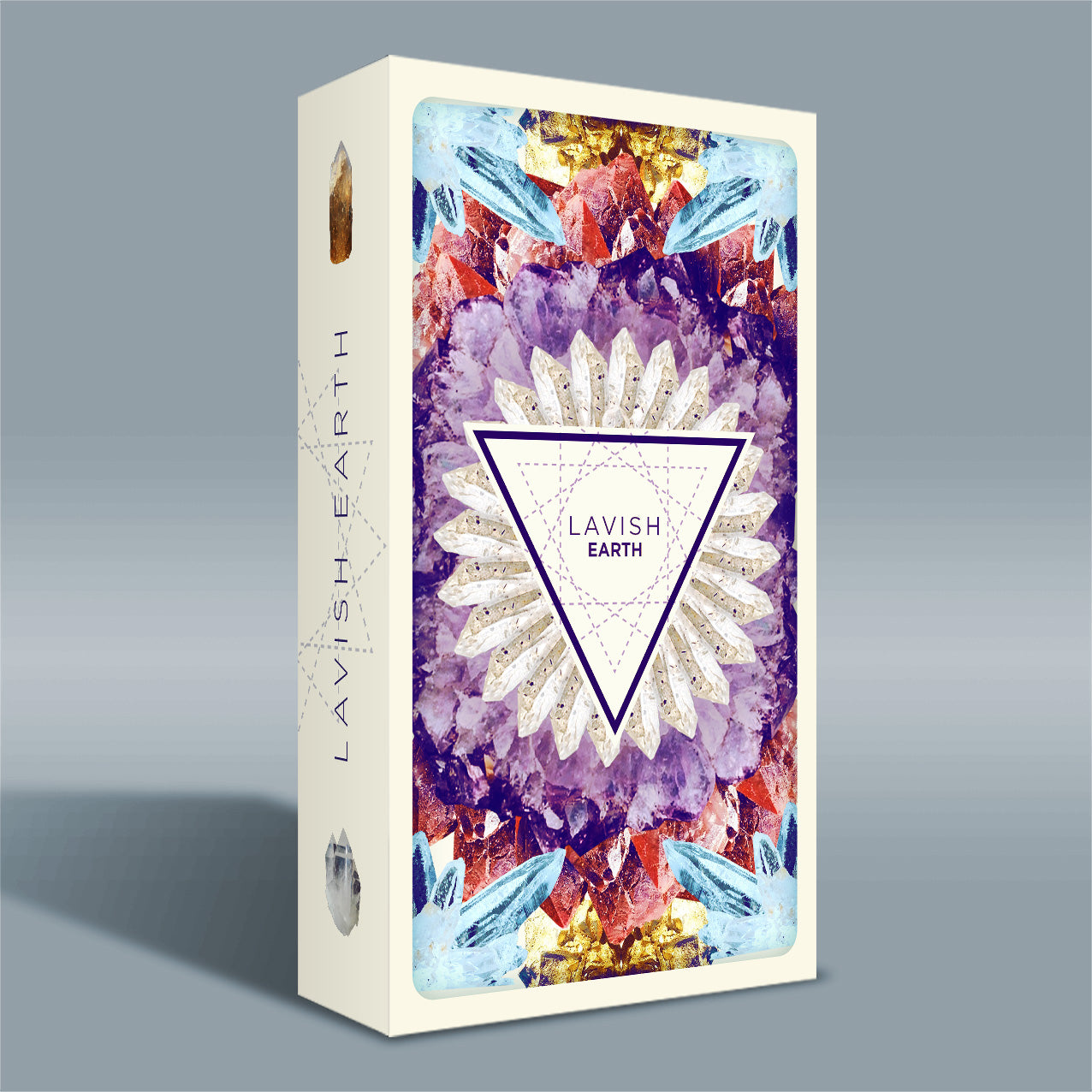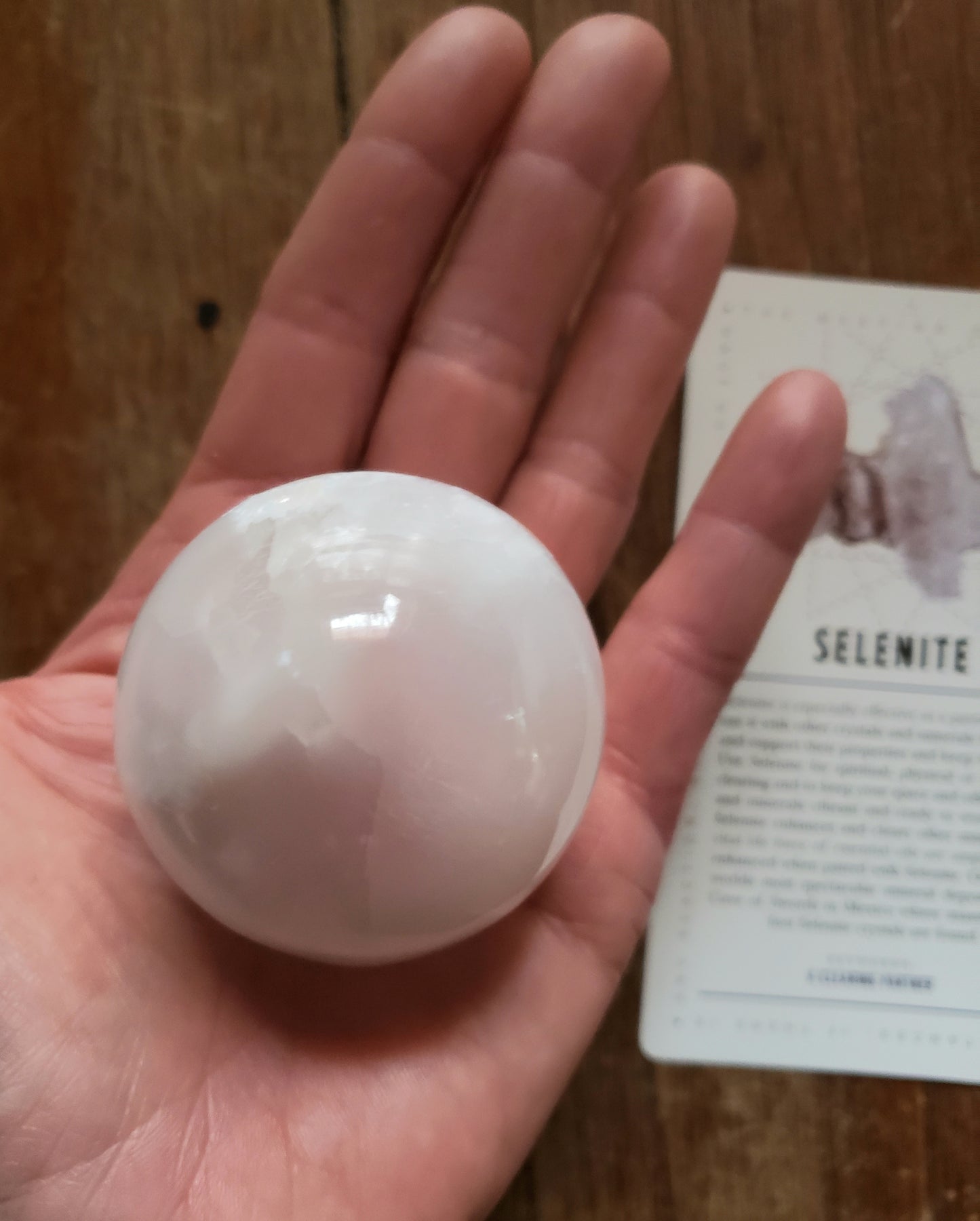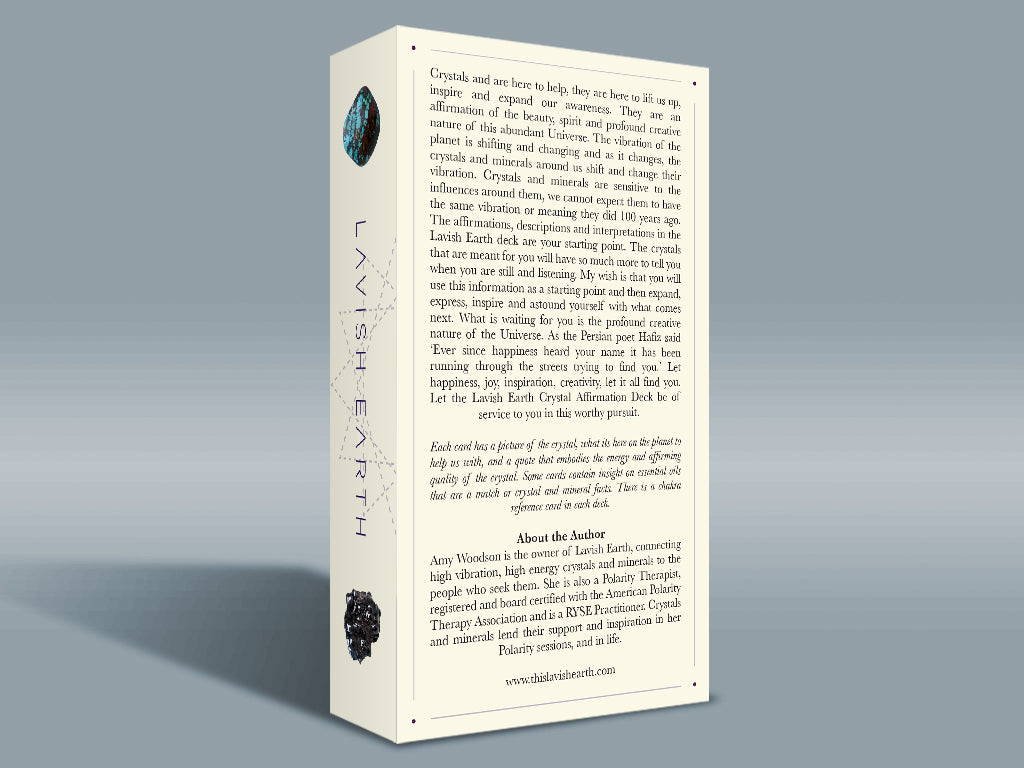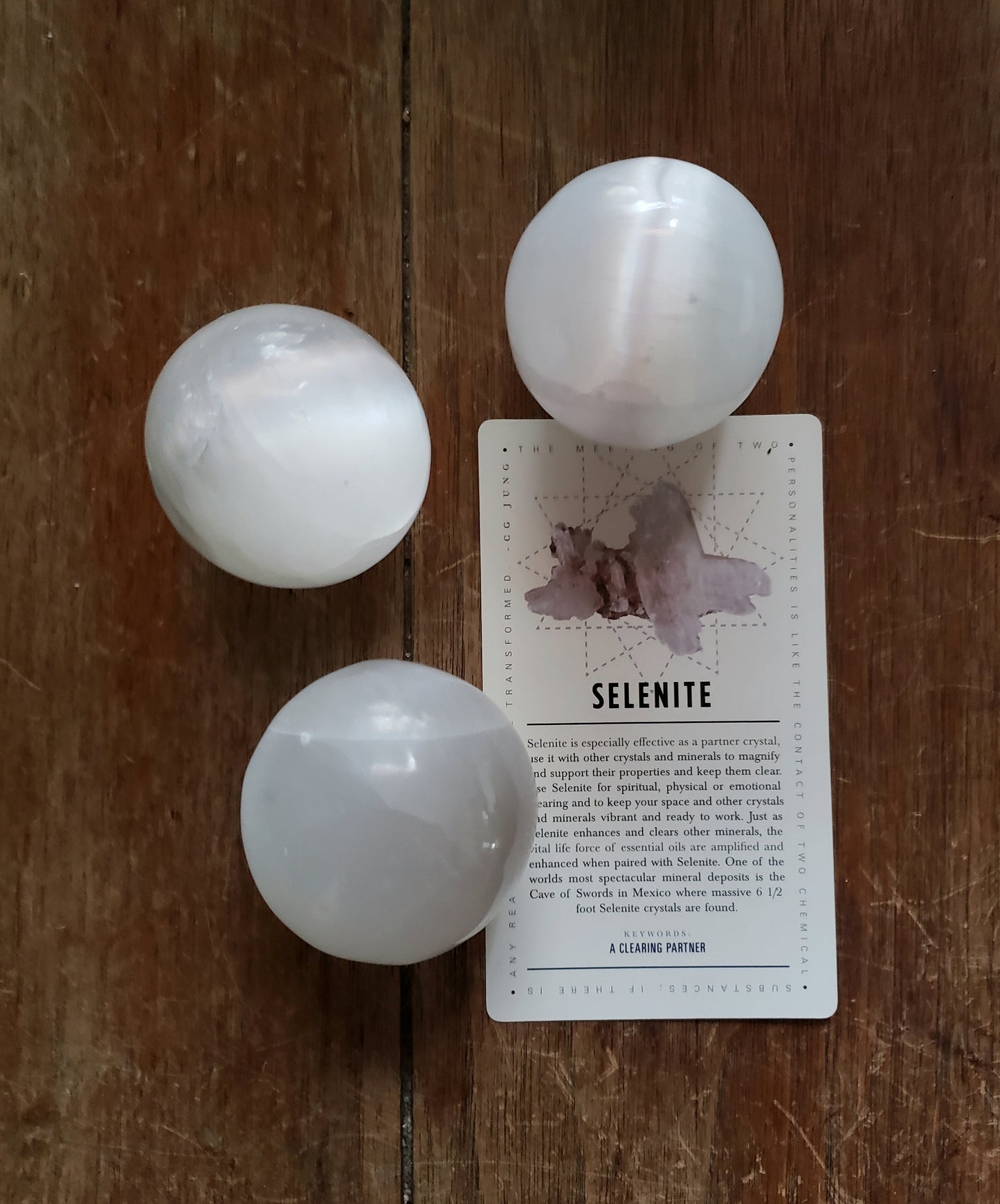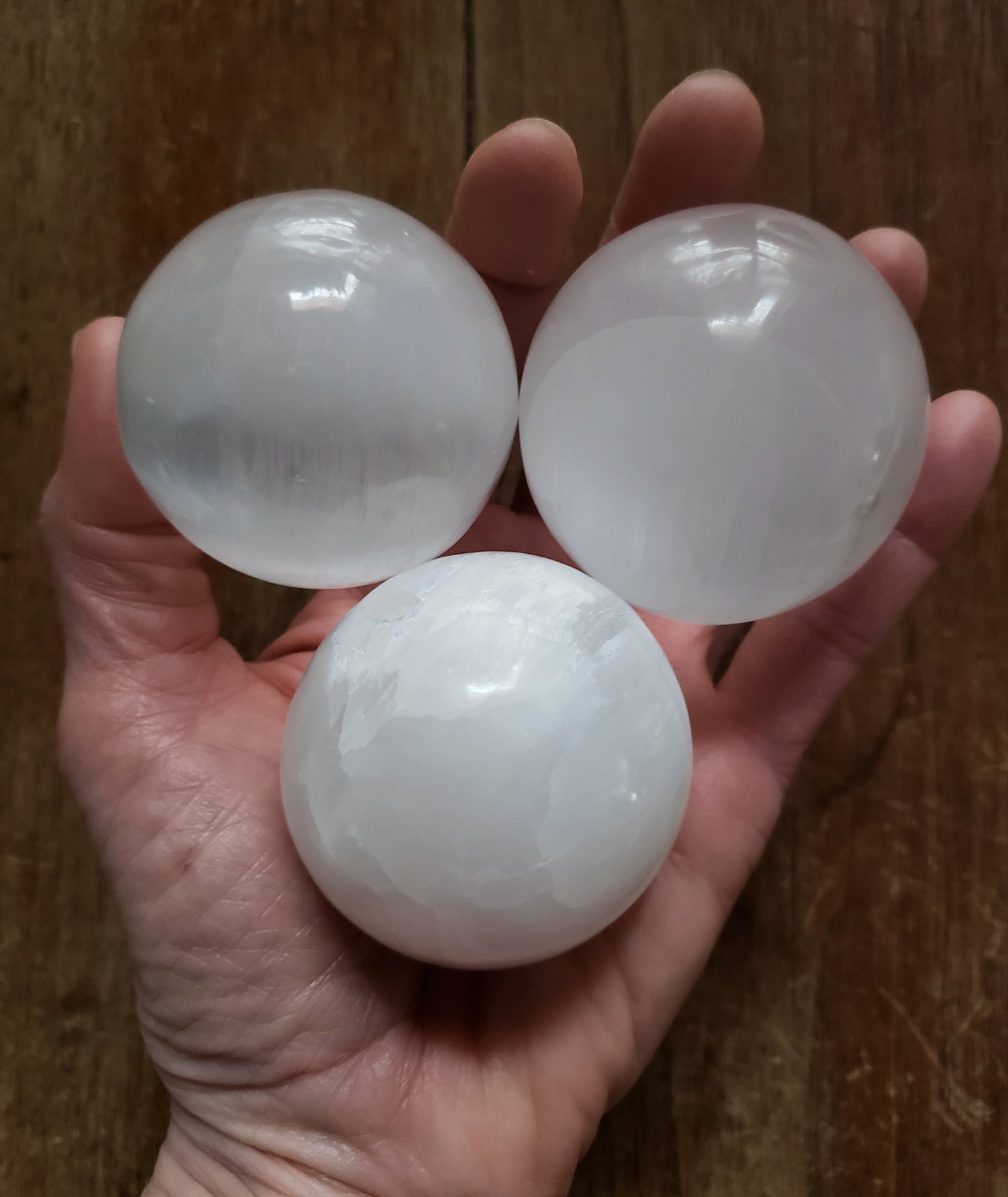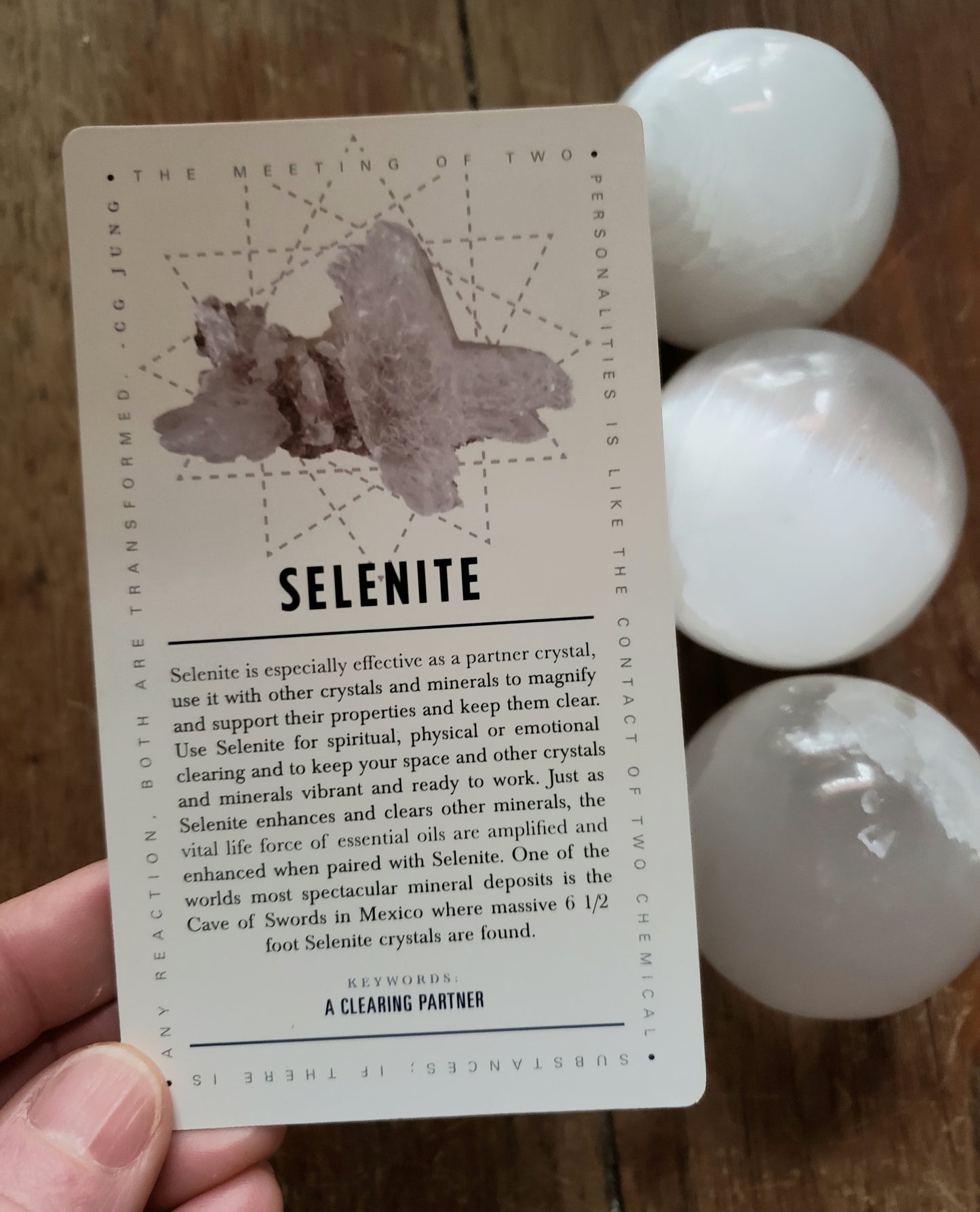 This listing is for a 2 inch diameter selenite sphere and one deck of Lavish Earth Crystal Affirmation Cards.
Lavish Earth Crystal Affirmation Cards are a beautifully designed deck of 65 cards that provide a way to understand crystals and how they can play a vital role in raising your natural energy levels. Lavish Earth Crystal Affirmation Cards add inspiration to anyone's daily meditation, journaling or relaxation practices.
Lavish Earth Crystal Affirmation Cards help create a deeper connection to the healing and spiritual energy of crystals, each card offers uplifting advice and provides guidance useful in everyday life. Each card is 2.75 X 4.75 inches and the deck comes with a full color box for easy storage and travel.

This listing is for the revised edition of my deck. 4 new cards are in this deck: Agate, Jasper, Chalcedony and Rhyolite. You do not need the expansion pack with this revised deck. Specifics:

* 65 full color Crystal Affirmation Cards
* Each card has an identifying picture, how the crystal can affirm us, keywords to keep in mind about the crystal, and a quote that embodies it's energy and uplifting quality
* 1 chakra reference card
* Each deck comes with a full color 2 part heavy duty cardboard box
* Instruction card included

The descriptions about what the crystals are here on the planet to help us with were researched and written by me and some cards contain insight on essential oils that are a match or interesting crystal and mineral facts.

Use them as you would a reference book of crystal meanings, choose one to see which crystal you need for the day, or choose a card in response to a question or issue. Use this deck for inspiration or as an oracle deck, the possibilities are limitless!
Sacred geometry of the sphere: Starting with that which may be the simplest and most perfect of forms, the sphere is an ultimate expression of unity, completeness, and integrity. There is no point of view given greater or lesser importance, and all points on the surface are equally accessible and regarded by the center from which all originate. Atoms, cells, seeds, planets, and globular star systems all echo the spherical paradigm of total inclusion, acceptance, simultaneous potential and fruition, the macrocosm and microcosm.