Regular price
$420.00 USD
Regular price
Sale price
$420.00 USD
Unit price
per
Sale
Sold out
Share
View full details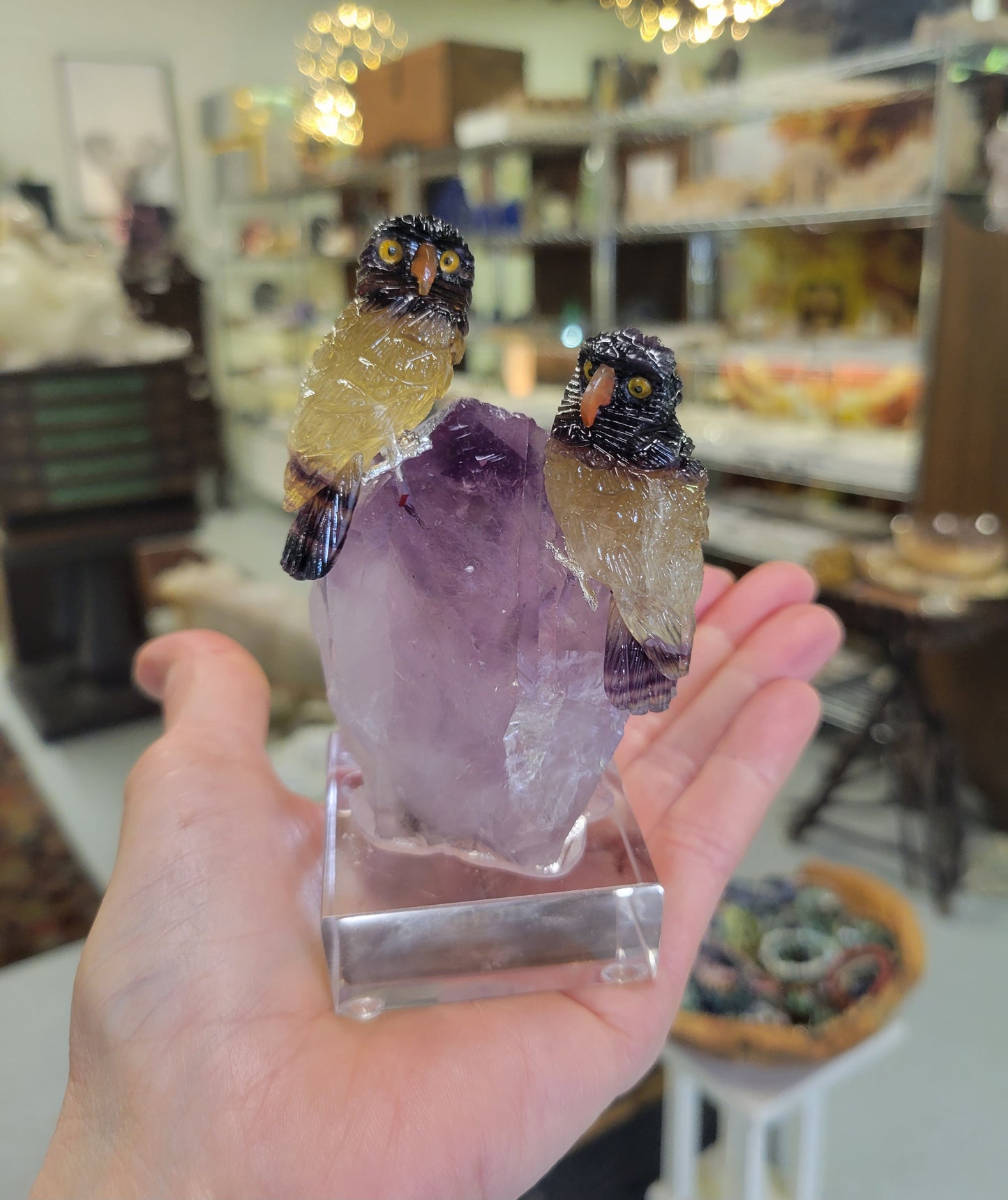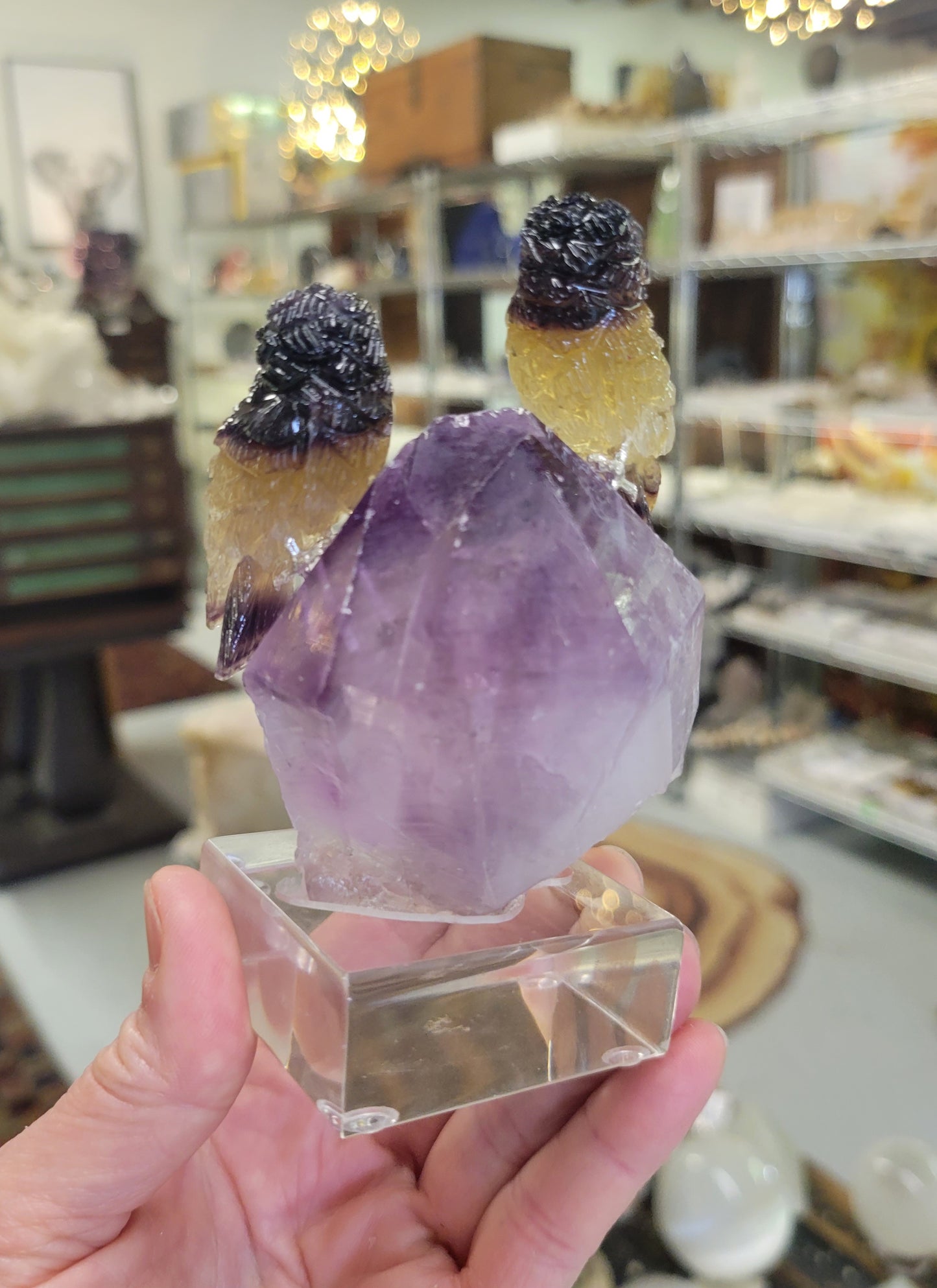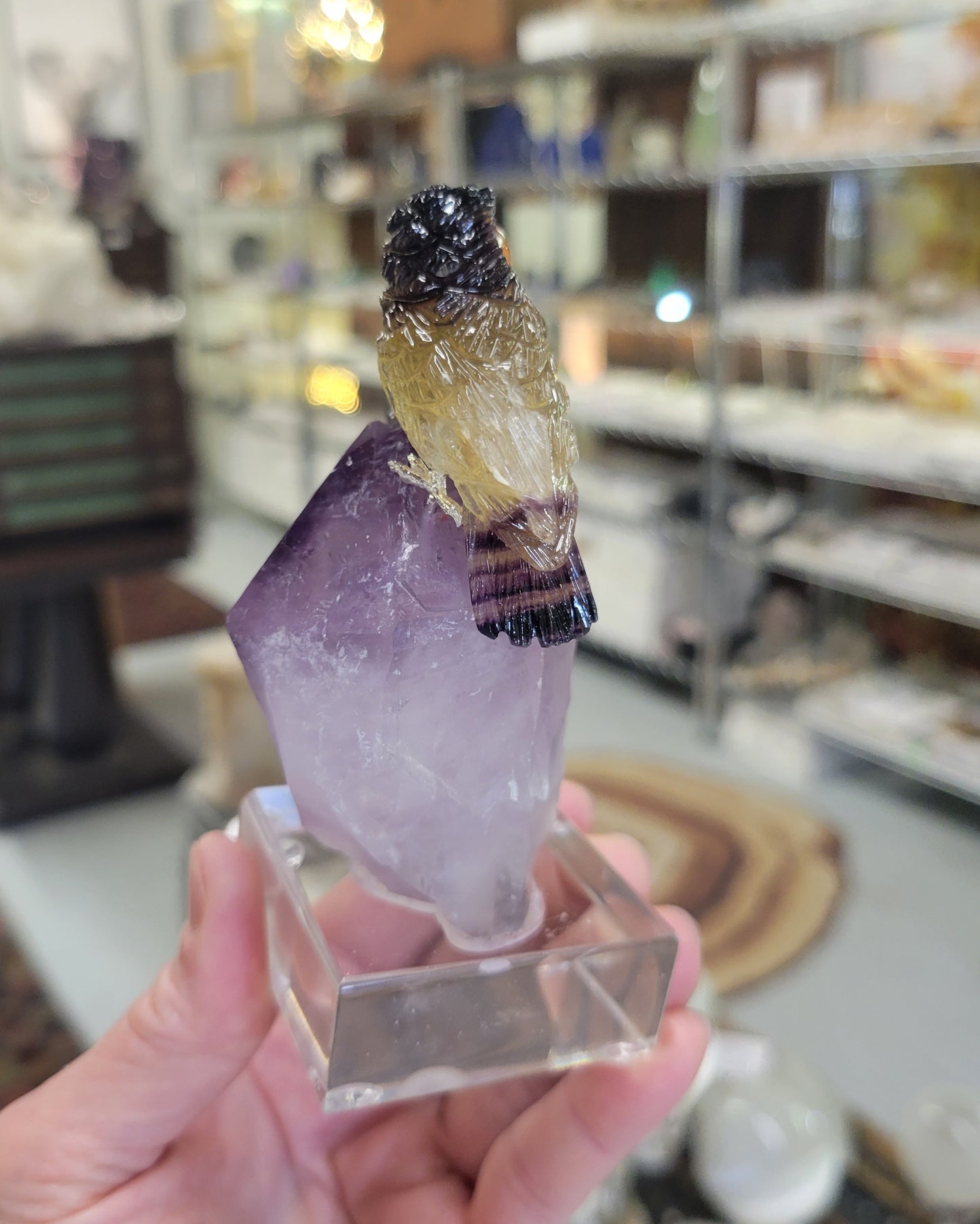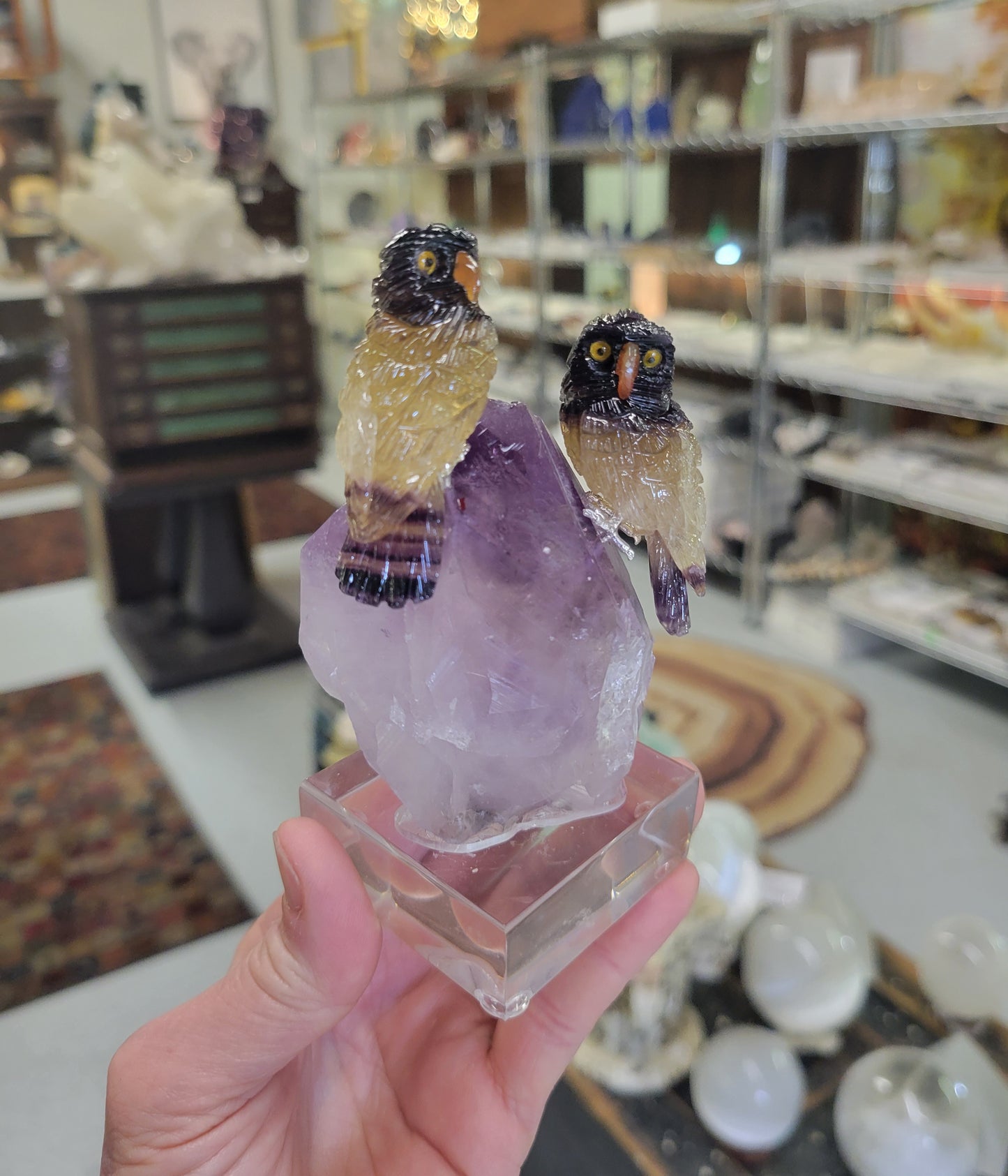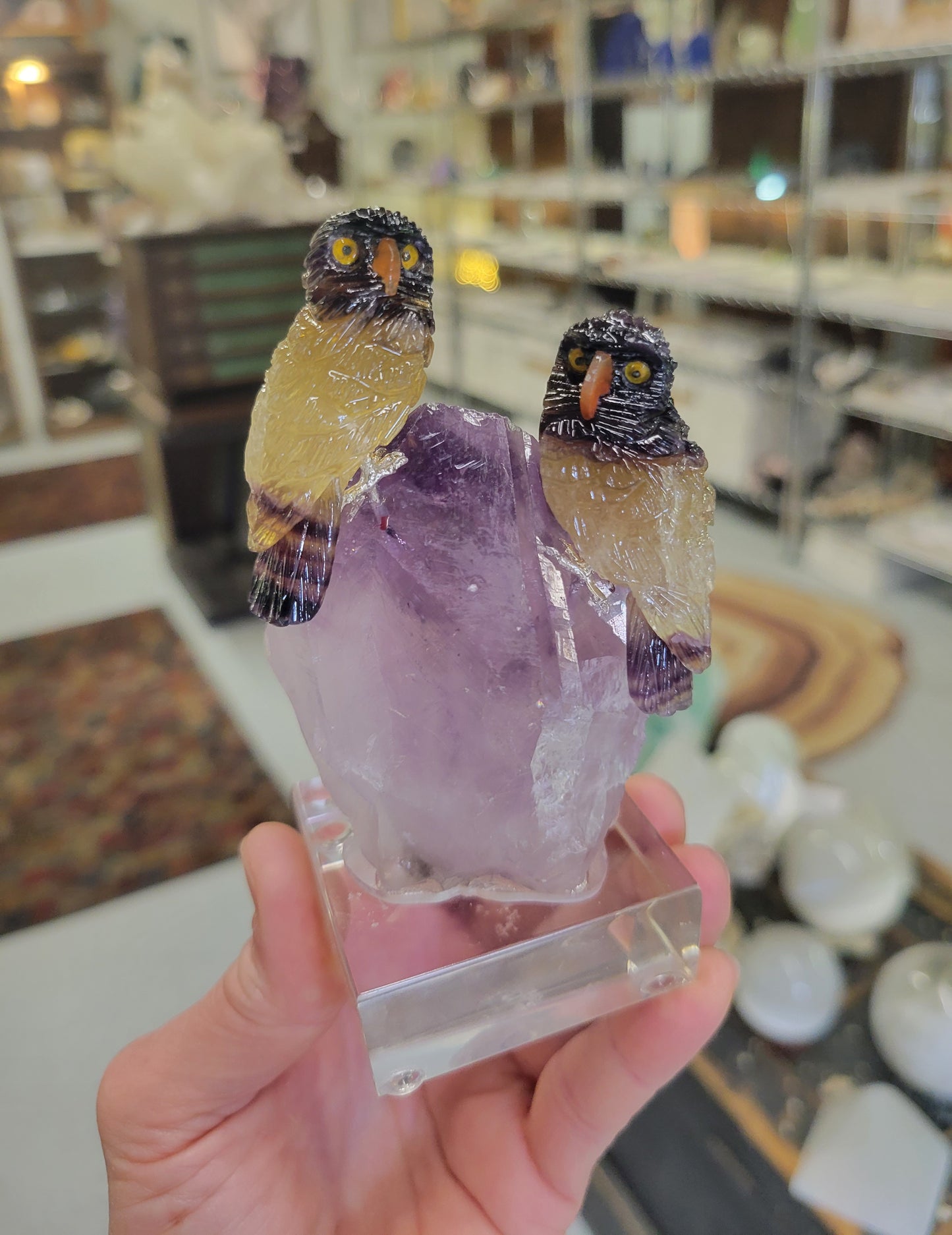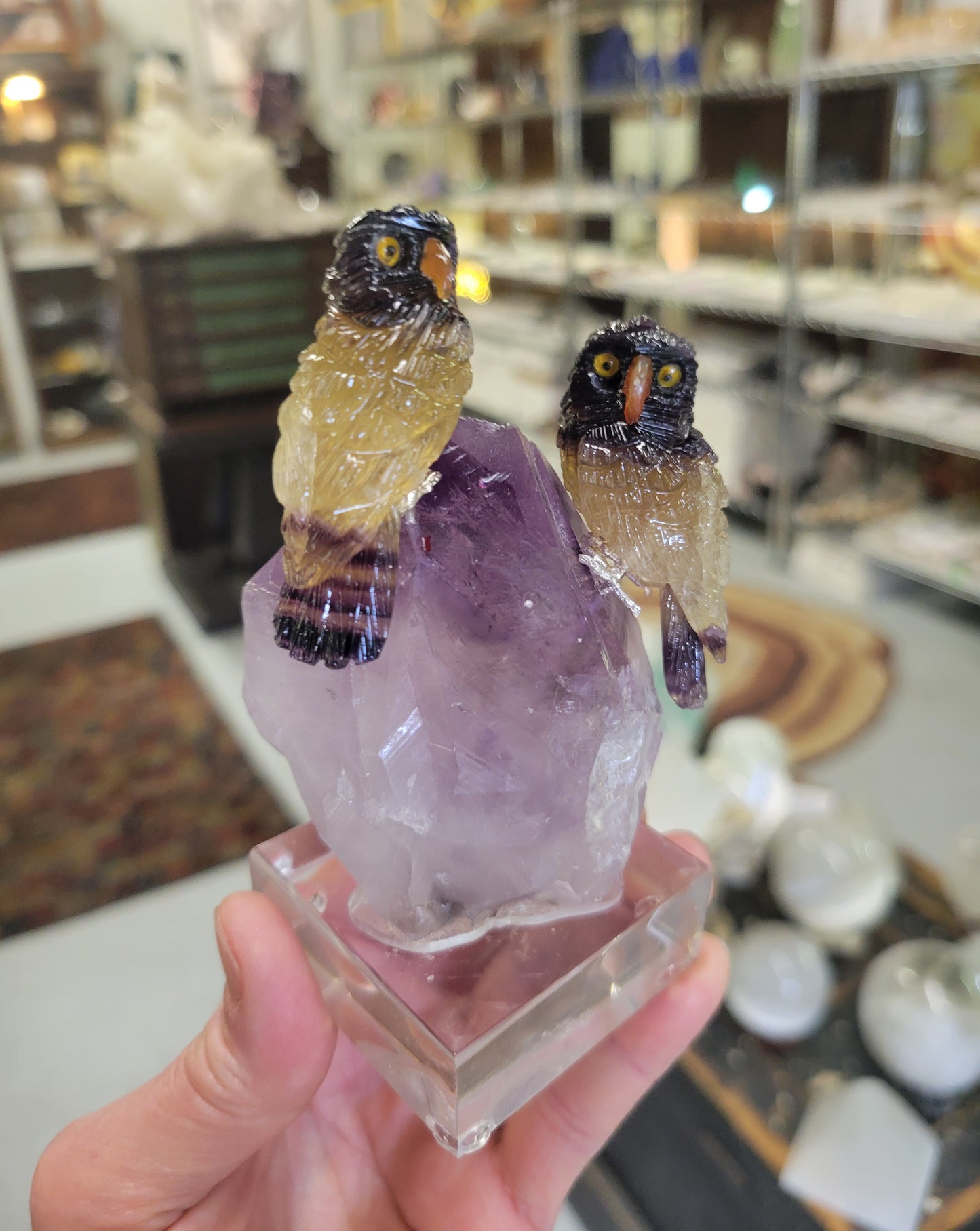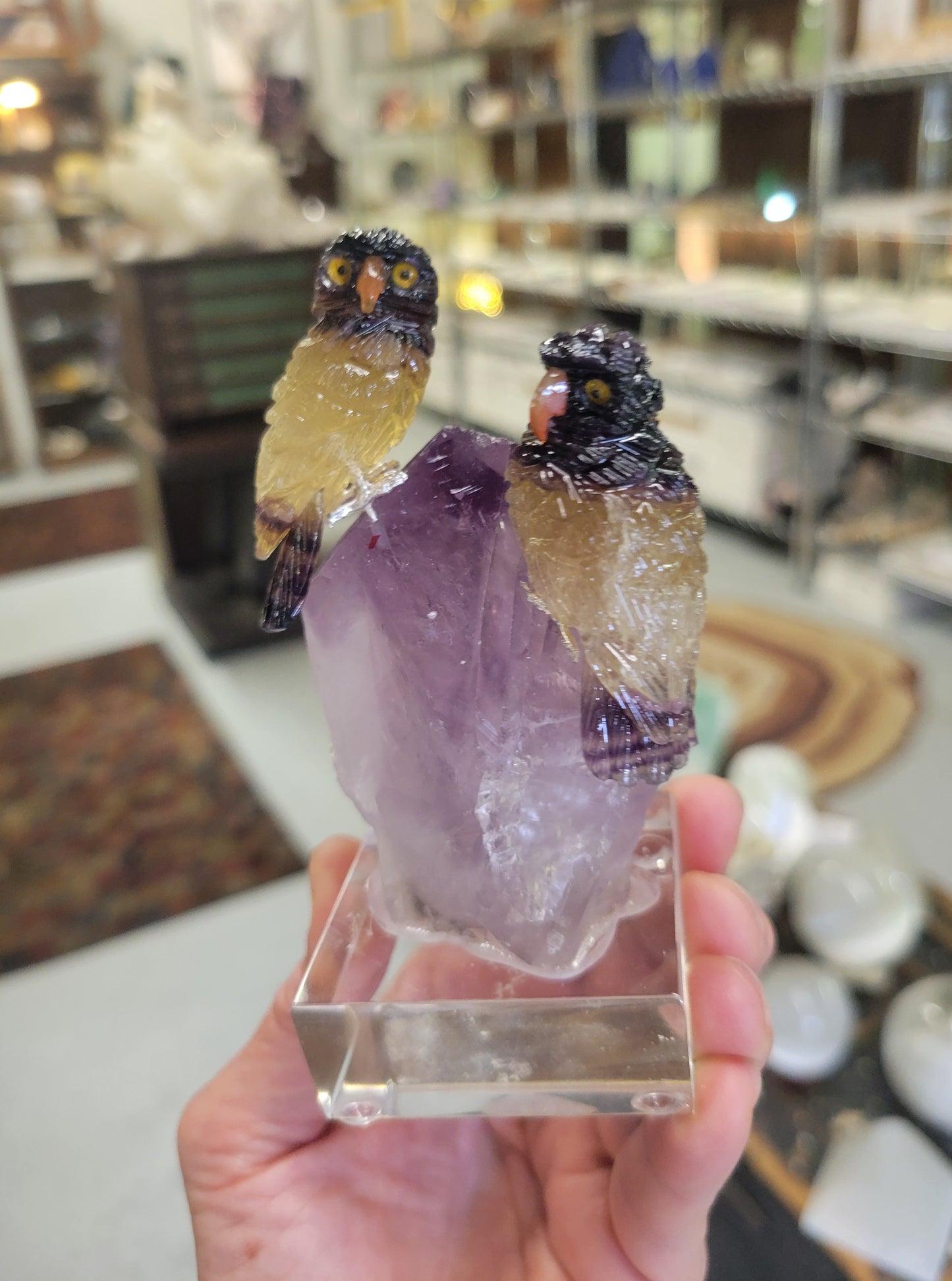 From Brazil, this listing is for an exquisite carving from the Peter Muller Collection. This beautiful carving represents two owls on Amethyst. The twin owls are crafted from Rainbow Fluorite in yellow and purple from China sitting on a large Amethyst point from Brazil. All of these elements are brought together by master carvers directed by the keen eye of Peter Muller. 
In folklore, tribal tradition and mythology the owls natural history invites us to imagine what lies beyond the veil of dusk. The depth of the owls wisdom includes not only the ability to bring what is dark into the light, but also the ability to live in the dark. Wise, shrewd and clever, seeing and hearing into the darkness with the sharpest eyes, this is the watchful owl, the companion of shamans. 
This carving will arrive in three parts to ensure safe travels. After you receive, you can easily attach the metal claws of the Owls to the Amethyst base. All is set in a Lucite base to create a complete display.
Fluorite has such an industrious nature. As you strive toward your desired goal Fluorite lends it's determination, focus and mental clarity to your task. Use Fluorite to take you into a solid, steady daydream where you plot and plan your life. Spend your time in a delicious meditative state exploring every detail of the life you dream of living. Fluorite is about mental focus and clarity, bring this superb quality to your daydreams, to your meditation practice, to your life. Keywords: the life you dream of living
Amethyst possesses and transfers to us a sobering, clearing effect on our emotions. It makes a person better - soothing and dispersing bad thoughts. Amethyst is a wonderful crystal to have as a personal talisman for anyone battling addictive issues and the thought processes that come along with this major life challenge. Any and every office space that has lots of people traffic would benefit from Amethyst being present. Amethyst gets it's lovely color from traces of iron it contains that are lodged in the crystal lattice. Keywords: soothing, change life patterns
Owls: W 3/4 inches, 2 1/8 inches from head to tail
Amethyst: W 2 1/4 X D 1 5/8 X H 2 1/2 inches
Lucite Base: W 2 X D 1 7/8 X H 3/4 inches