Regular price
Sale price
$24.00 USD
Unit price
per
Sale
Sold out
Share
View full details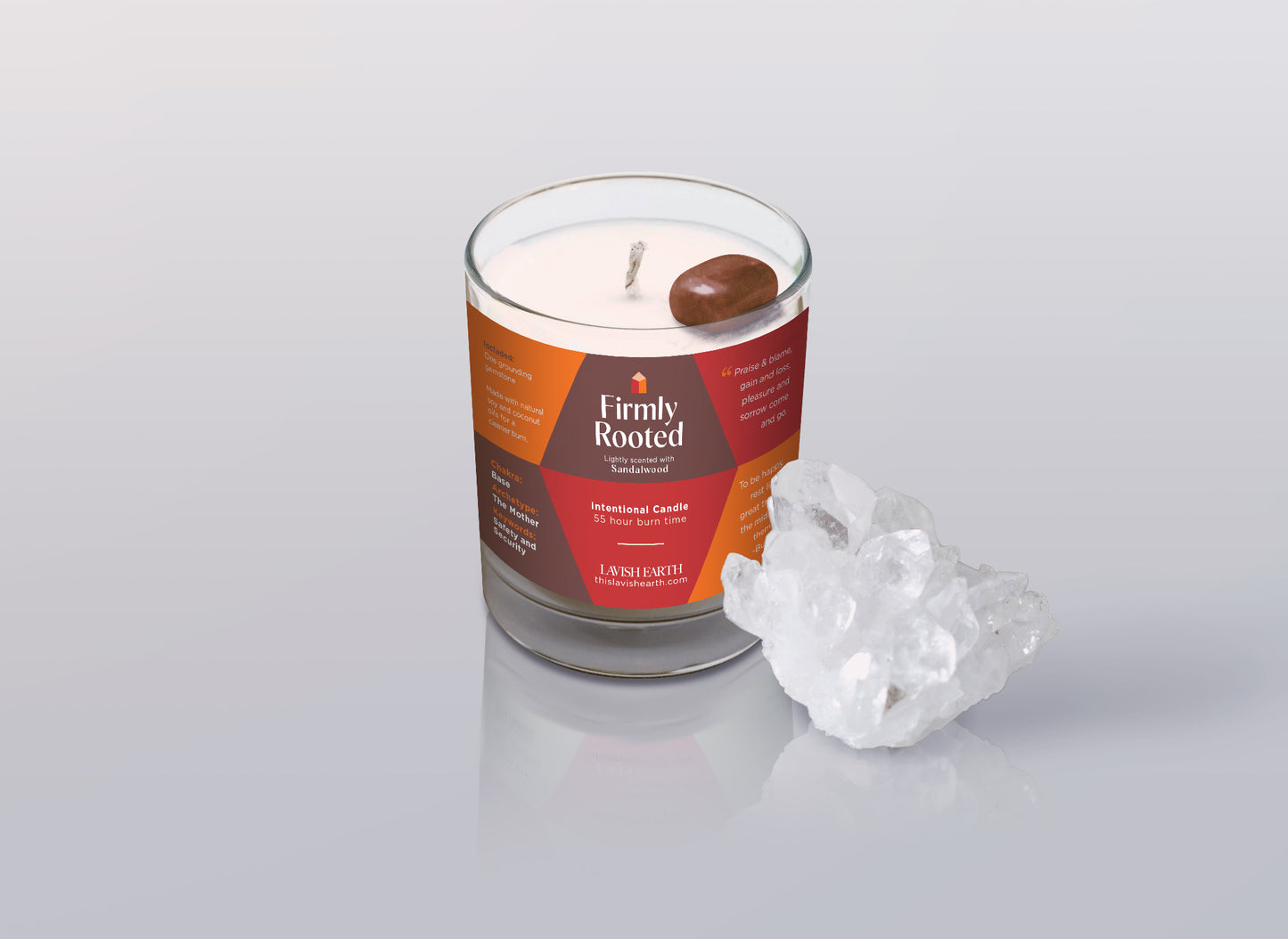 Use code INTENTION at checkout for free US shipping on your candle order.
Praise and blame, gain and loss, pleasure and sorrow come and go. To be happy, rest like a great tree in the midst of them all. -Buddha
Chakra: base
Archetype: the Mother
Keywords: safety and security
This listing is for an intentional candle that resonates with the root chakra. Created for Lavish Earth from natural soy and coconut, selected for a cleaner burn. You'll get 55 hours of use from these beautiful, single note scented candles.   
Firmly Rooted is lightly scented with Sandalwood for it's grounding and restorative plant properties. Each candle comes with a grounding gemstone so you can carry your morning meditation and intentions with you throughout the day. 
Use it with daily meditation, yoga or journal time when you want to feel grounded and strong for the day or event ahead. One of the most effective ways to manifest creativity in it's physical form is by being well grounded. The root chakra connects the spirit to the material world maintaining your connection to the Earth Mother, as she helps us develop into the people we wish to be by channeling her earthy energy to our higher chakras and our higher spirit into the material plane.