Regular price
Sale price
$24.00 USD
Unit price
per
Sale
Sold out
Share
View full details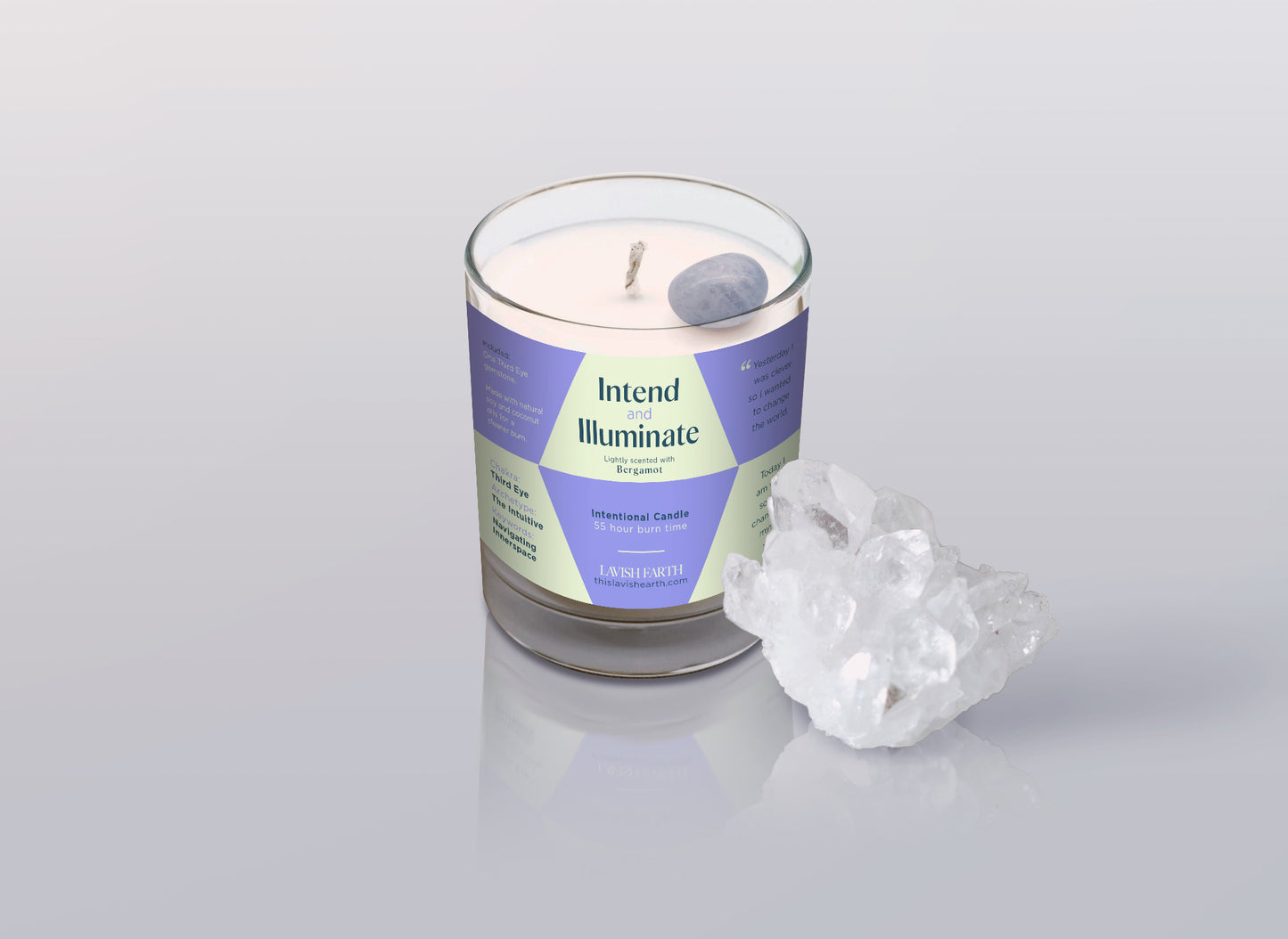 Use code INTENTION at checkout for free US shipping on your candle order.
Yesterday I was clever so I wanted to change the world. Today I am wise so I am changing myself. -Rumi
Chakra: third eye
Archetype: the intuitive
Keywords: navigating Innerspace
This listing is for a crystal candle that resonates with the third eye or brow chakra. Created for Lavish Earth in the US from natural soy and coconut, selected for a cleaner burn, each candle includes a keepsake candle that resonates with the third eye. You'll get 55 hours of burn time from these beautifully scented candles.   
Intend and Illuminate is scented with Bergamot for its bright and elevating plant properties. Each candle comes with a third eye gemstone so you can carry your morning meditation and intentions with you throughout the day. 
Fire up your crystal candle and use it with daily meditation, yoga or journal time when you want to both remain and strengthen your connection to intuition and imagination.
The third eye chakra is the seat of psychic and artistic gifts, where the imagination can inspire us to greater heights. With a healthy and strengthened third eye chakra, you'll feel more connected to inner wisdom, knowledge, discernment and intuition and imagination.