Regular price
Sale price
$5.00 USD
Unit price
per
Sale
Sold out
Share
View full details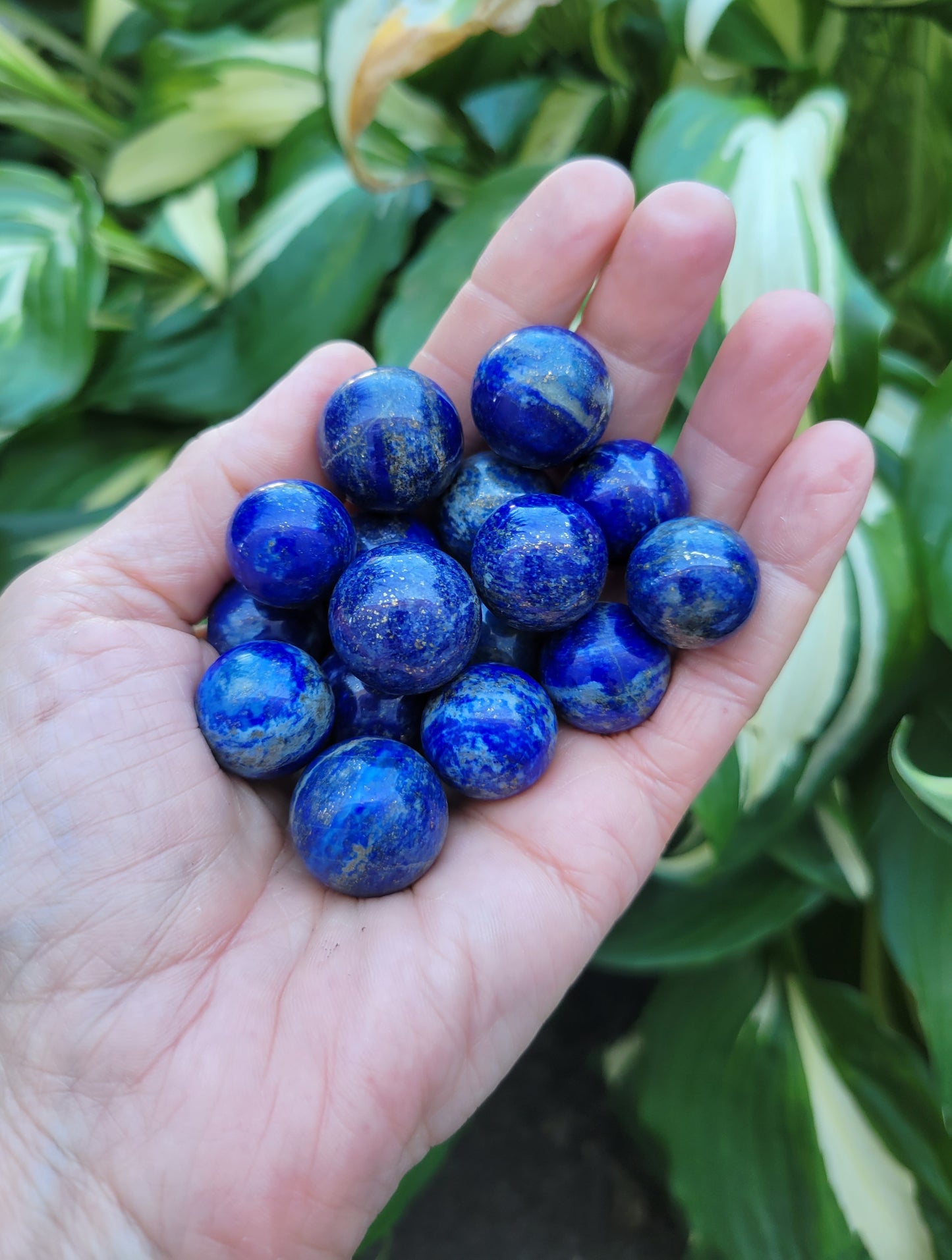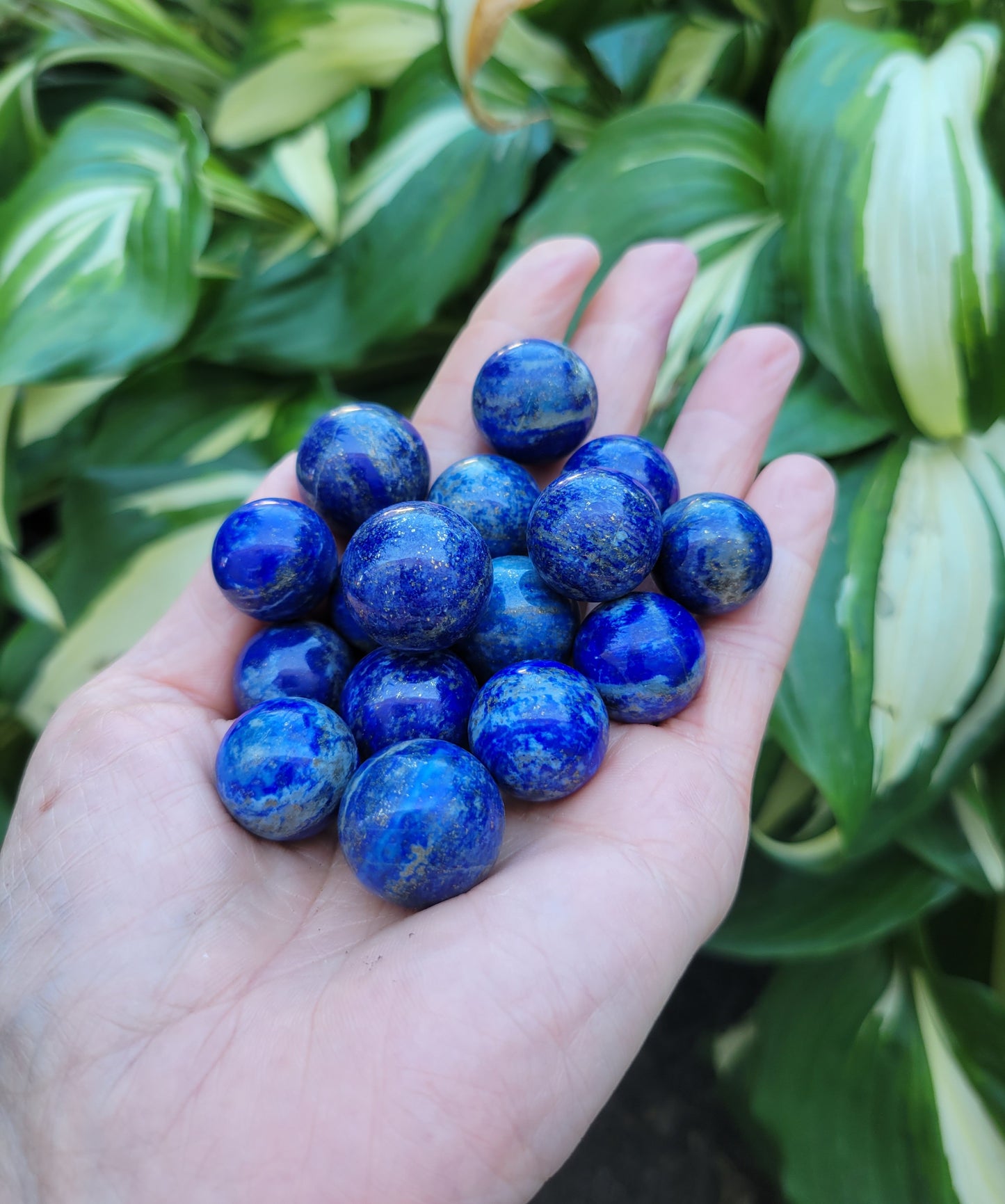 From Pakistan, this listing is for one polished lapis lazuli marble of brilliant blue, with inclusions of calcite and/or pyrite. Both calcite and pyrite are often associated with this brilliant blue stone. These lapis marbles are between 5/8 and 3/4 inches in diameter so are easy to slip into pocket or medicine pouch.
'It is only through questioning what people take for granted, what people hold to be true, that we can break through the hypnosis of social conditioning.' -Deepak Chopra
This blue stone helps you to be yourself, a clear connection to your highest potential. Lapis Lazuli fosters liberation from past compromises and what may have held you back. Not learning to be, but remembering and connecting to a time when you were the ruler of your own spiritual kingdom. Rose and Rosewood essential oils complement the use of Lapis lazuli.
Keywords: truth, self-fulfillment, confidence
Sacred geometry of the sphere: Starting with that which may be the simplest and most perfect of forms, the sphere is an ultimate expression of unity, completeness, and integrity. There is no point of view given greater or lesser importance, and all points on the surface are equally accessible and regarded by the center from which all originate. Atoms, cells, seeds, planets, and globular star systems all echo the spherical paradigm of total inclusion, acceptance, simultaneous potential and fruition, the macrocosm and microcosm.
Multiple listing, 5/8 to 3/4 inch diameter, receive one