Regular price
Sale price
$6.00 USD
Unit price
per
Sale
Sold out
Share
View full details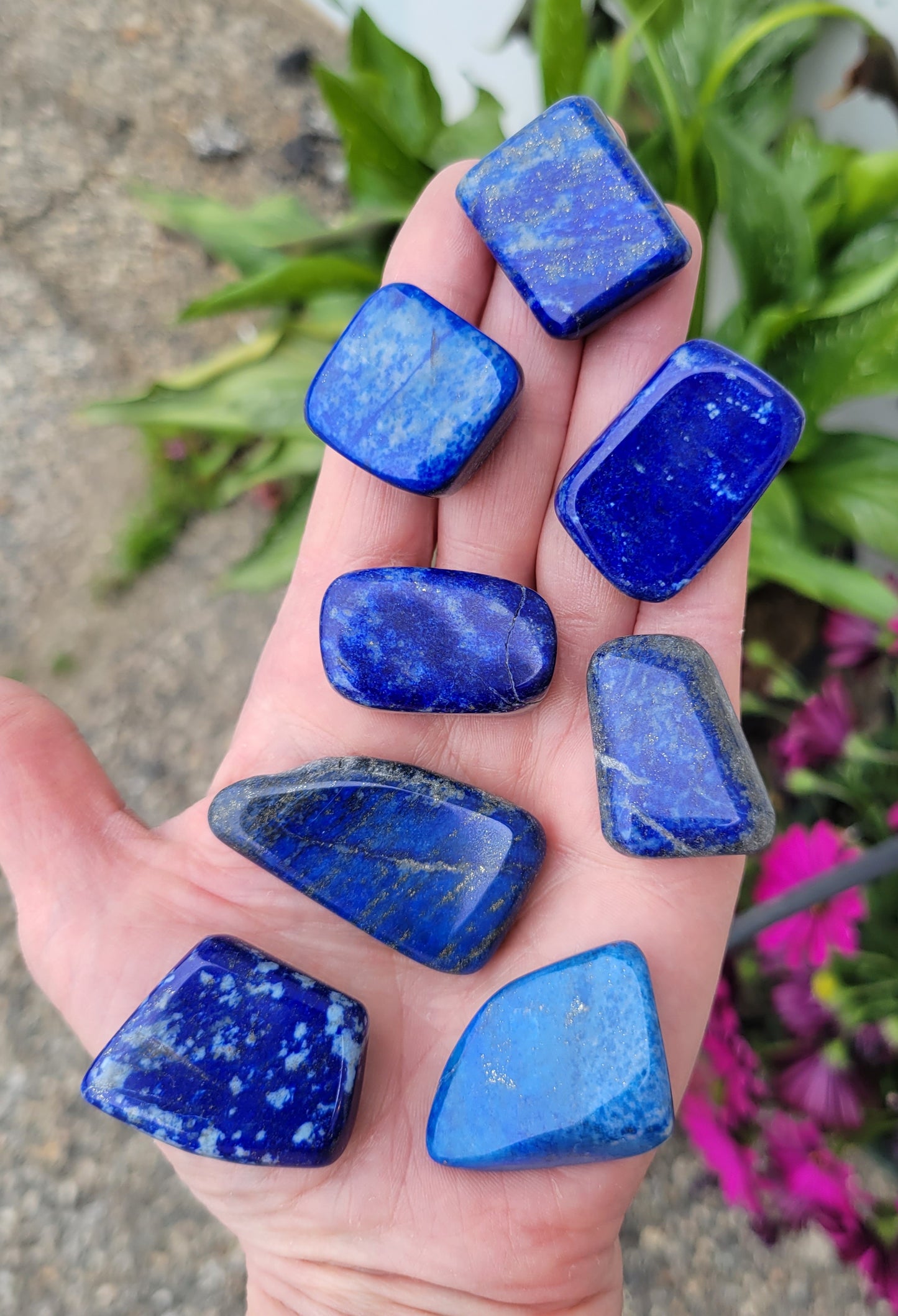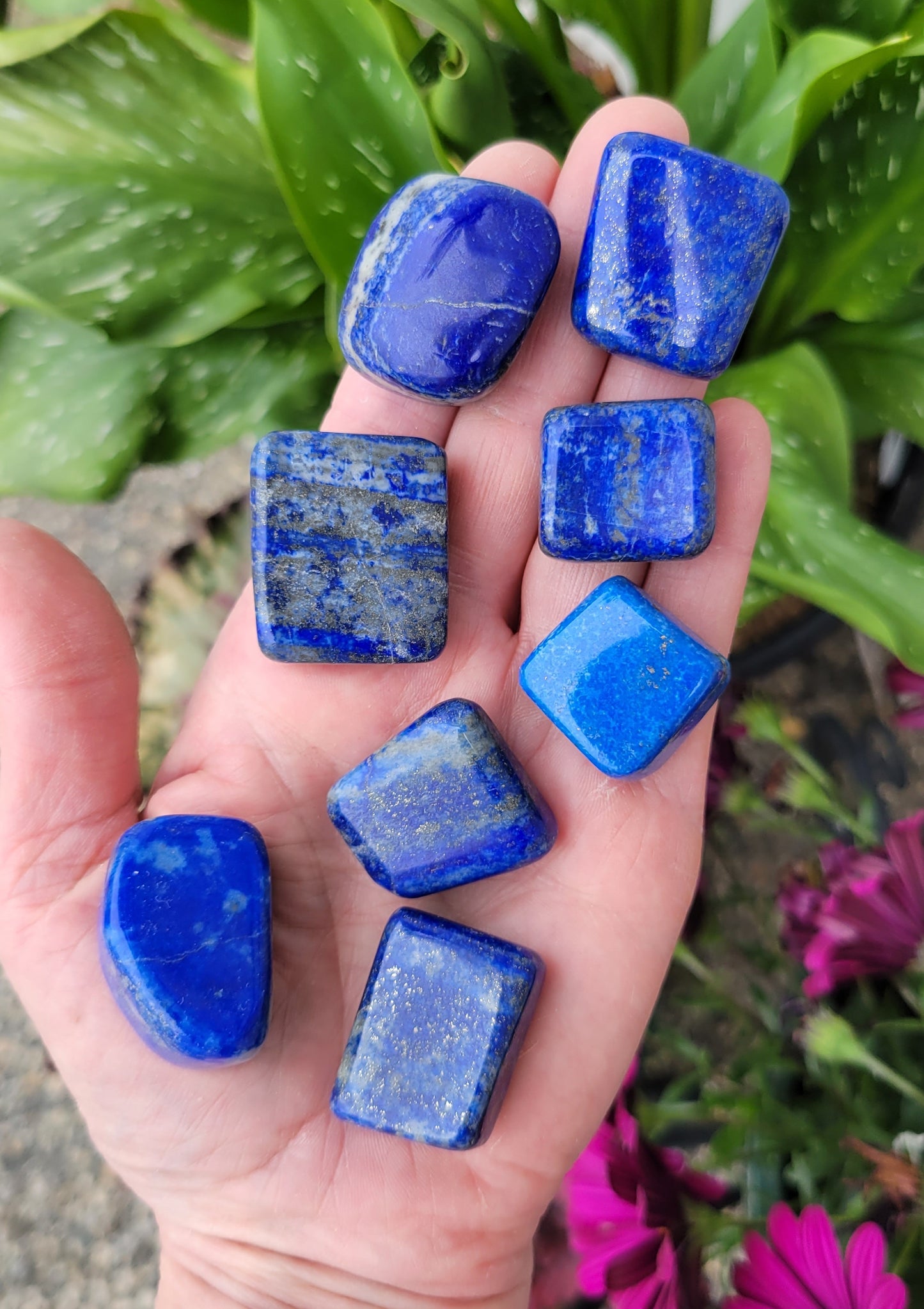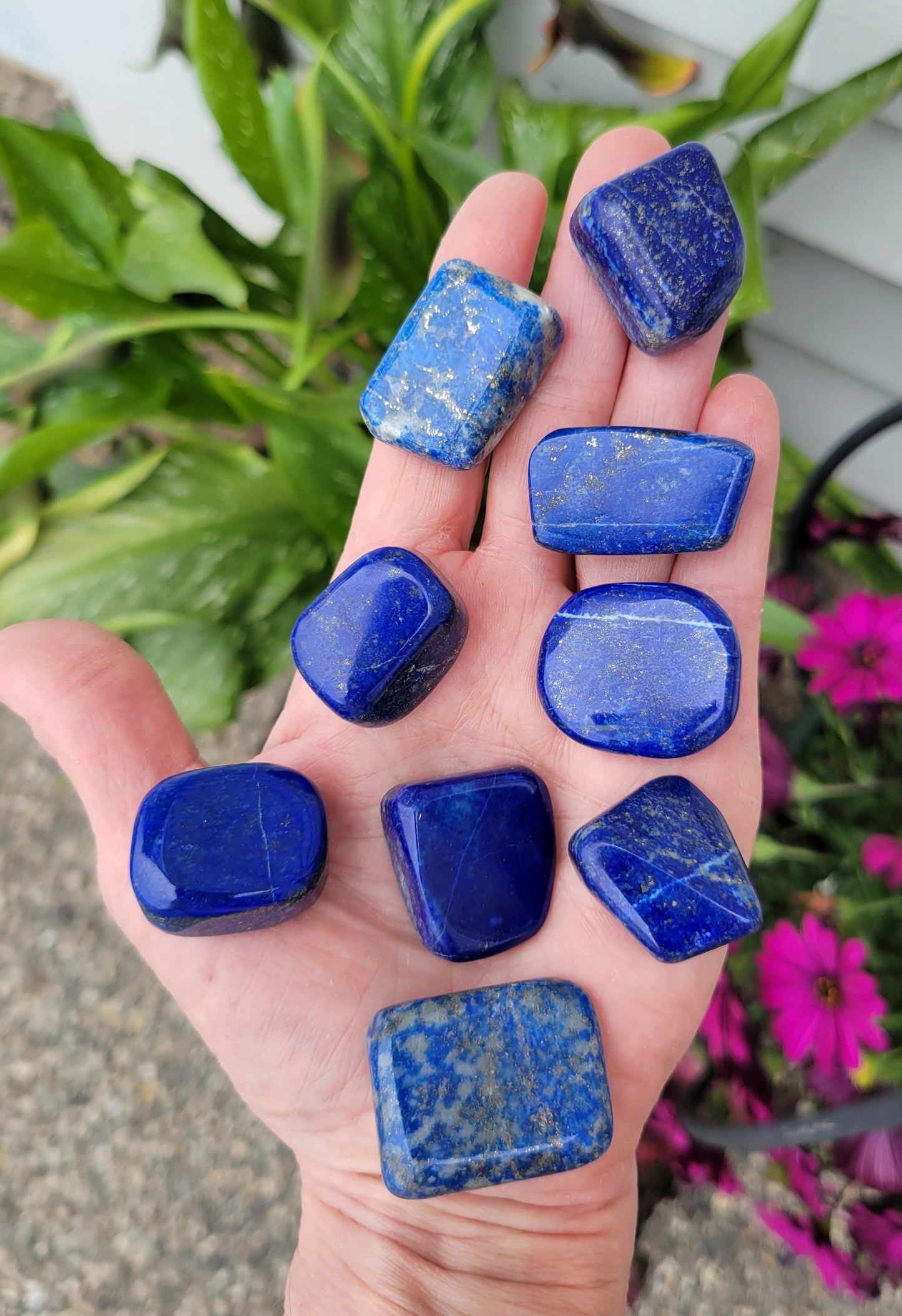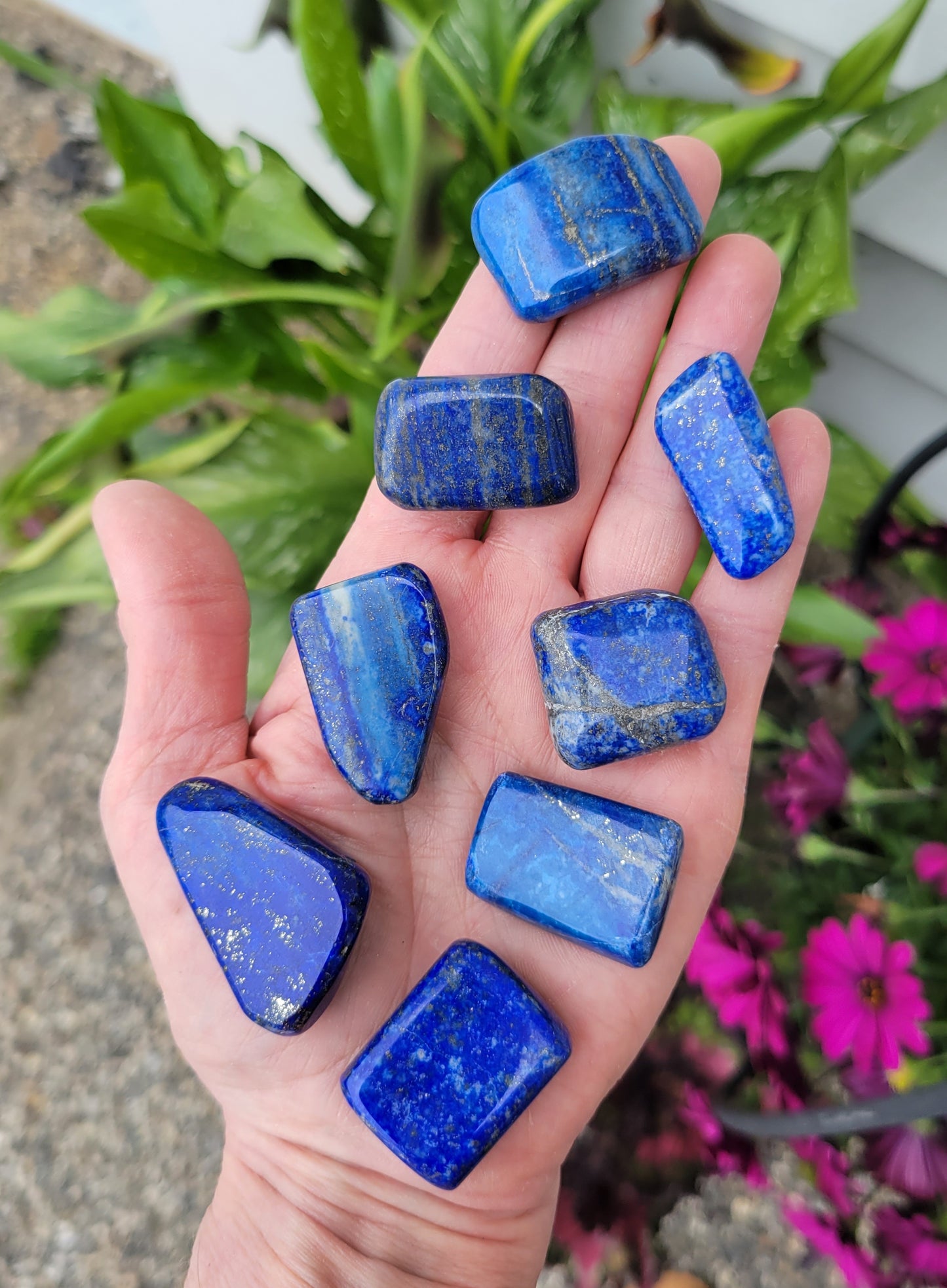 From Pakistan, this listing is for one polished Lapis Lazuli pocket stone of brilliant blue, some with inclusions of Calcite and/or Pyrite. Both Calcite and Pyrite are often associated with this brilliant blue stone. These pocket stones are polished into a somewhat flat shape, so they are easy to slip into your pocket or medicine pouch.
'It is only through questioning what people take for granted, what people hold to be true, that we can break through the hypnosis of social conditioning.' -Deepak Chopra
This blue stone helps you to be yourself, a clear connection to your highest potential. Lapis Lazuli fosters liberation from past compromises and what may have held you back. Not learning to be but remembering and connecting to a time when you were the ruler of your own spiritual kingdom. Rose and Rosewood essential oils complement the use of lapis lazuli.
Keywords: truth, self-fulfillment, confidence
Multiple listing, each stone is approximately 1 1/4 to 1 1/2 inches, you will receive one polished pocket stone.