Regular price
Sale price
$76.00 USD
Unit price
per
Sale
Sold out
Share
View full details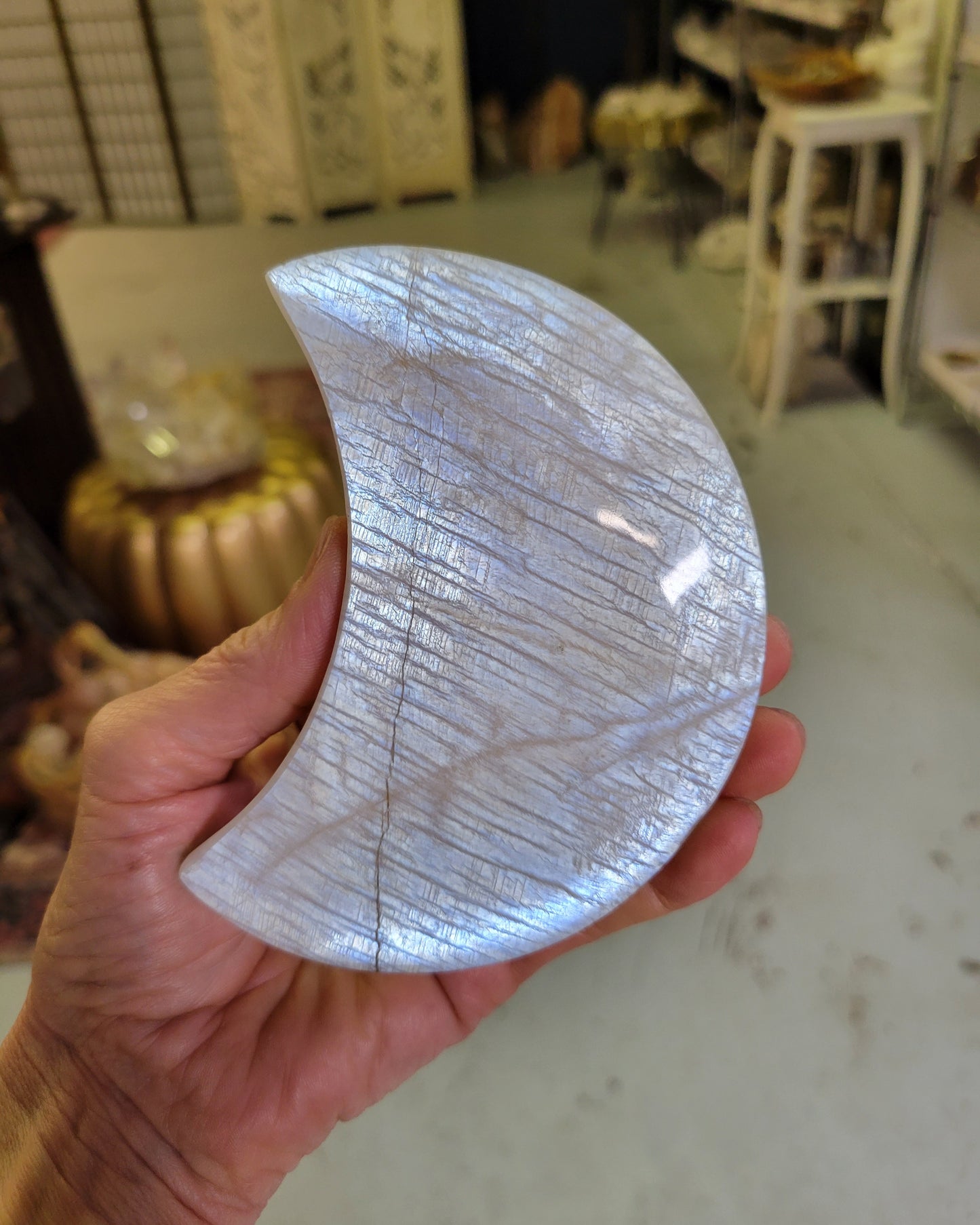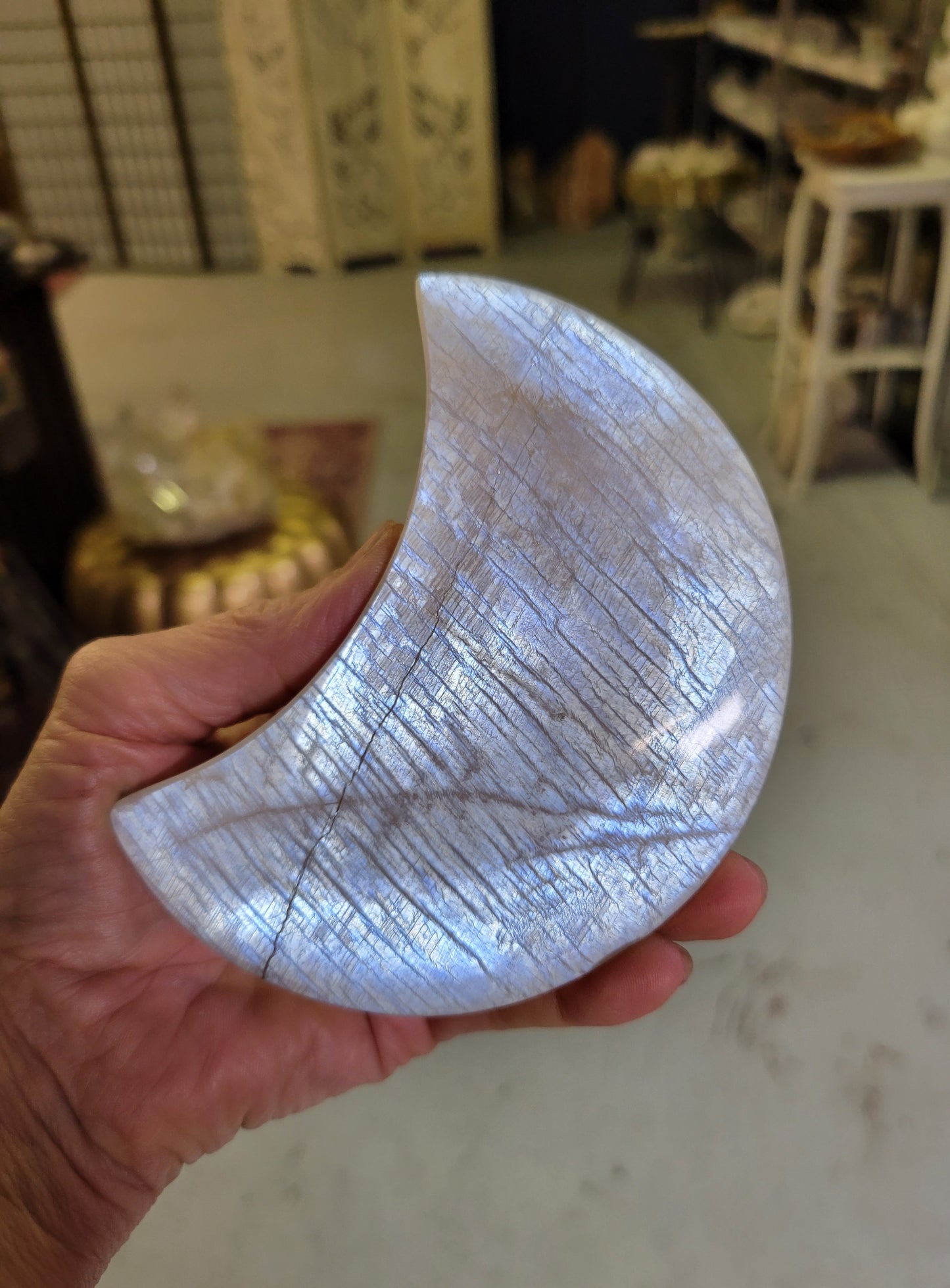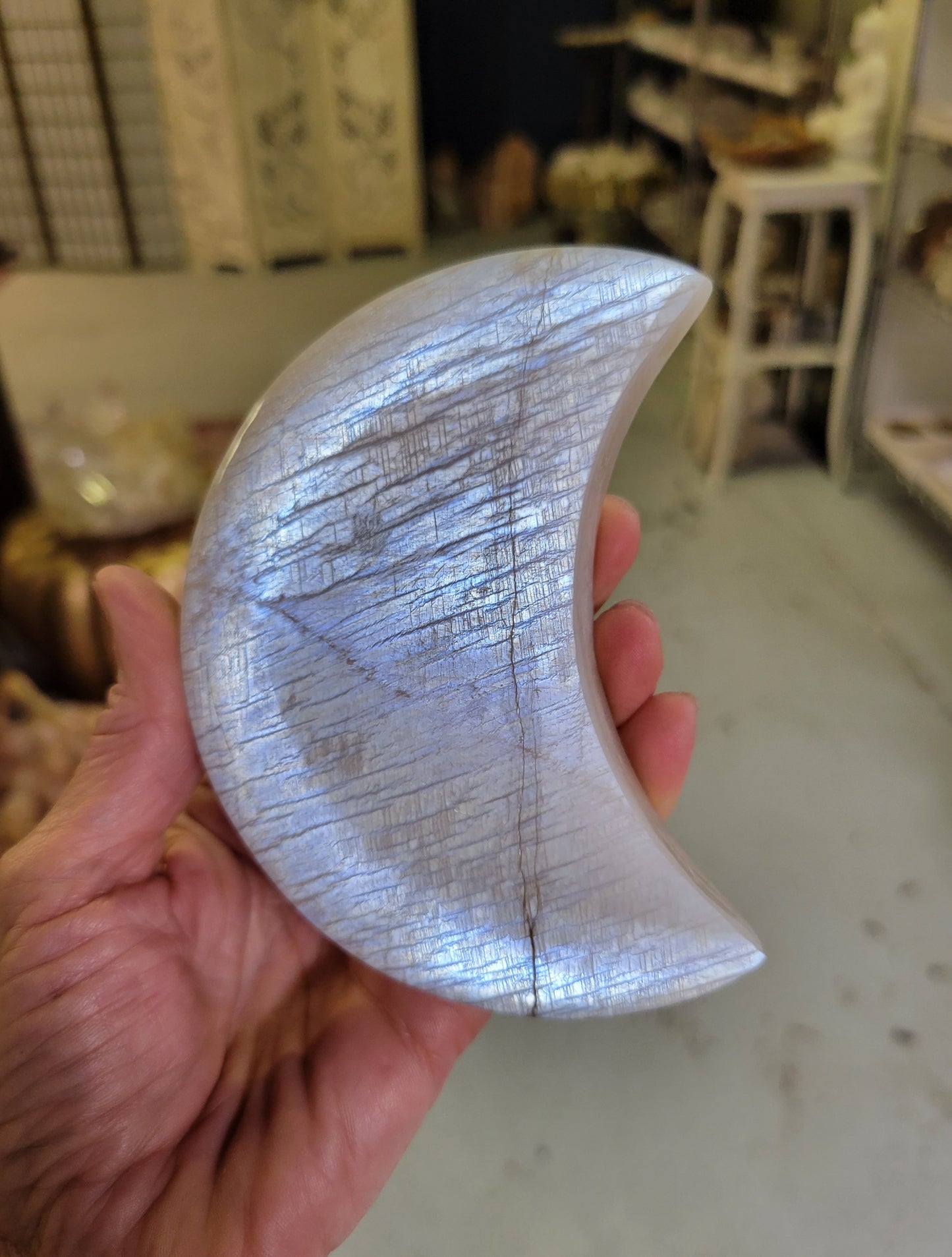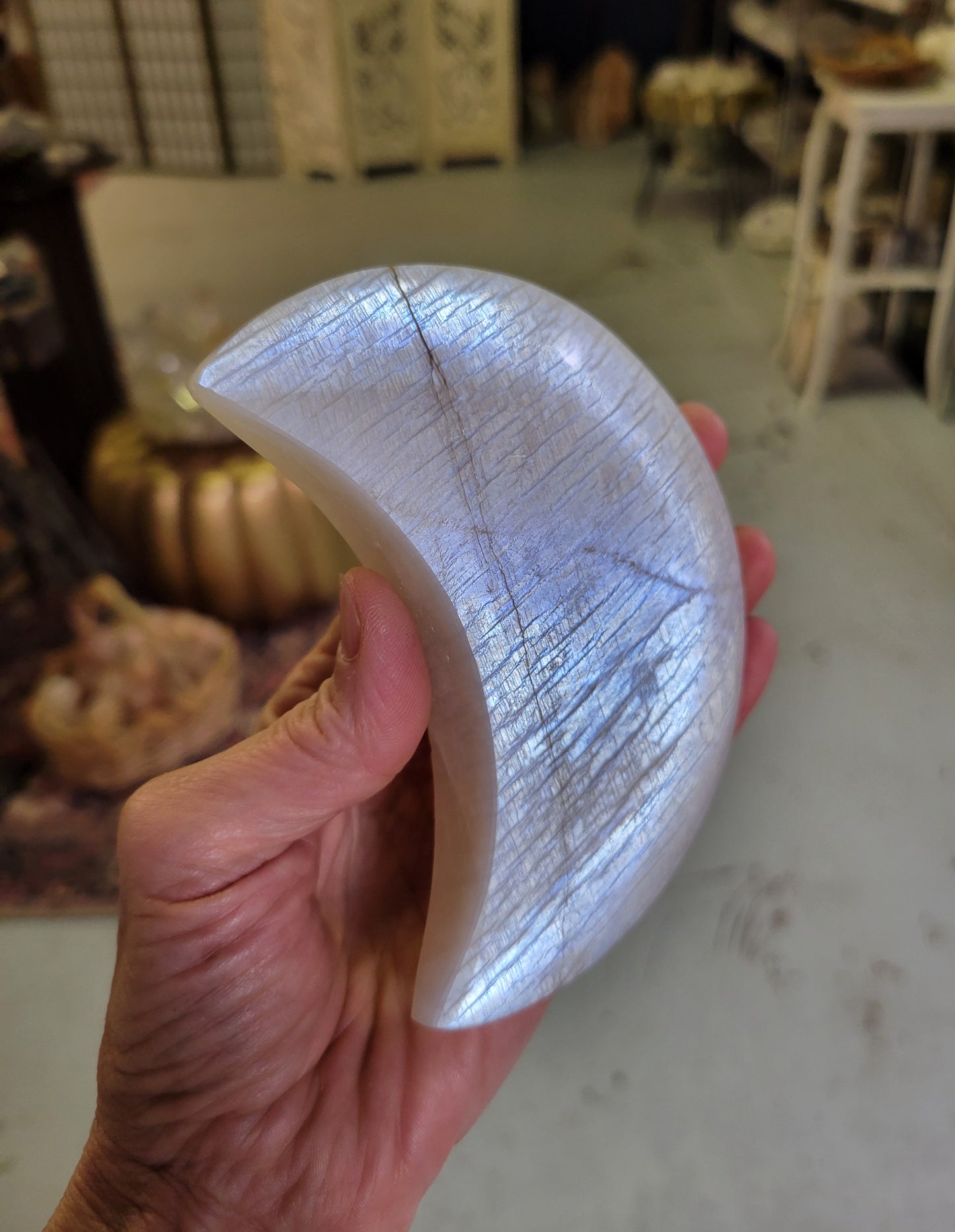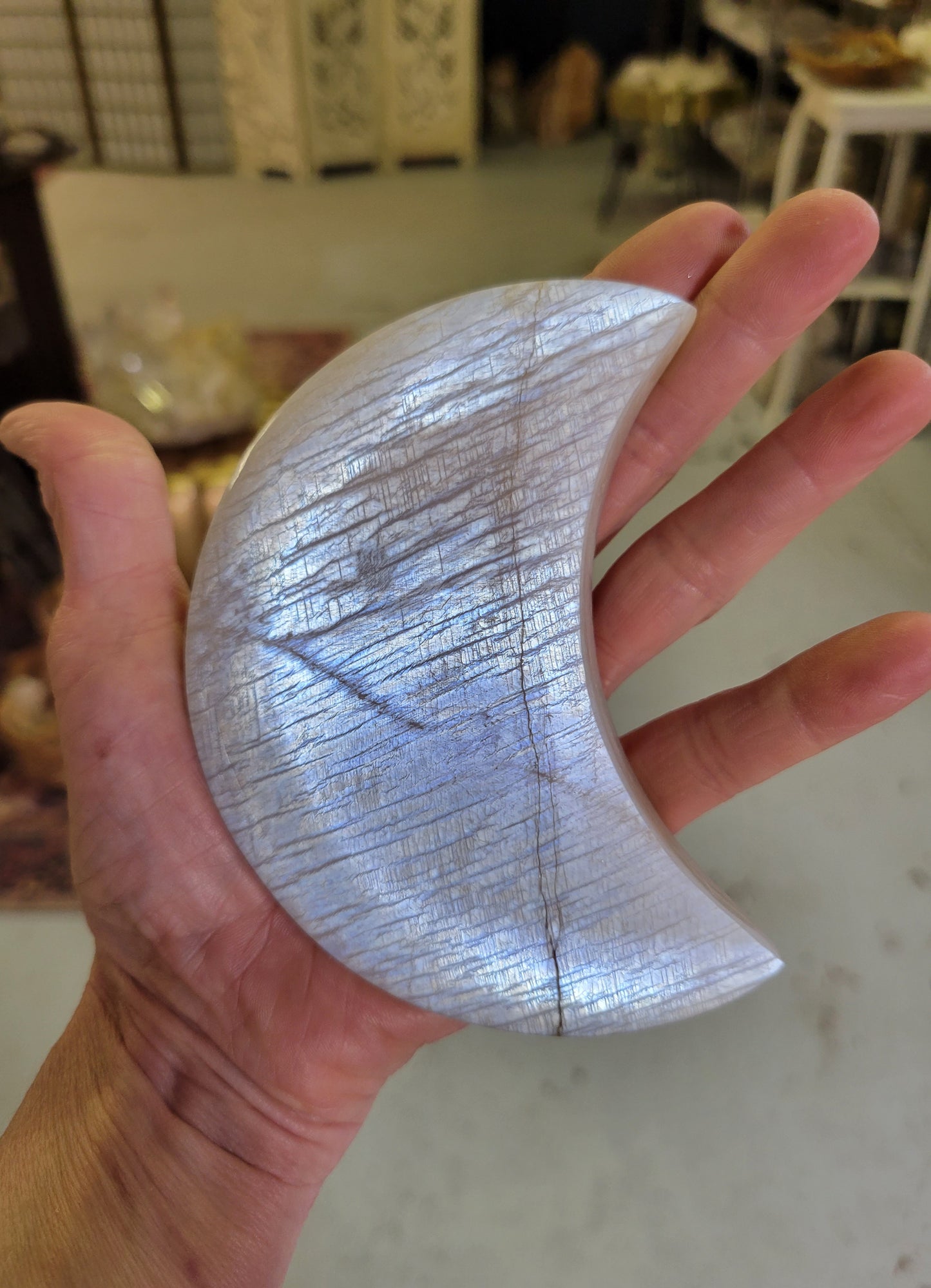 From Tanzania, this listing is for a polished moonstone crescent moon. This deposit of moonstone found in Tanzania is special, blue flash covers the entire surface front and back. Beautiful silver sparkles can be seen as well, these are hematite inclusions. 
In hinduism, Shiva is often shown wearing a crescent moon on his head, showing that he is the master of time and is himself timeless. The waxing crescent moon shape symbolizes the rebuilding process. The new moon brings new energy, it's the perfect time to begin or renew.
Even after all this time the sun never says to the earth, you owe me. Look what happens with a love like that, it lights the whole sky. -Hafiz
What is your relationship with light? Know that there is always a next level. Along with this light comes high guidance because shimmering Moonstone feeds your spiritual existence just as food feeds your spiritual body. Choose Rainbow Moonstone when working with the crown chakra, it is a beautiful choice for strengthening, opening and connecting with your highest guidance, potential and truth. The inner structure of Moonstone bends light, creating a deep, shimmering, undulating effect.
Keywords: high guidance, crown chakra
4 1/2 X 2 1/2 X 5/8 inches
5-102