Regular price
Sale price
$17.00 USD
Unit price
per
Sale
Sold out
Share
View full details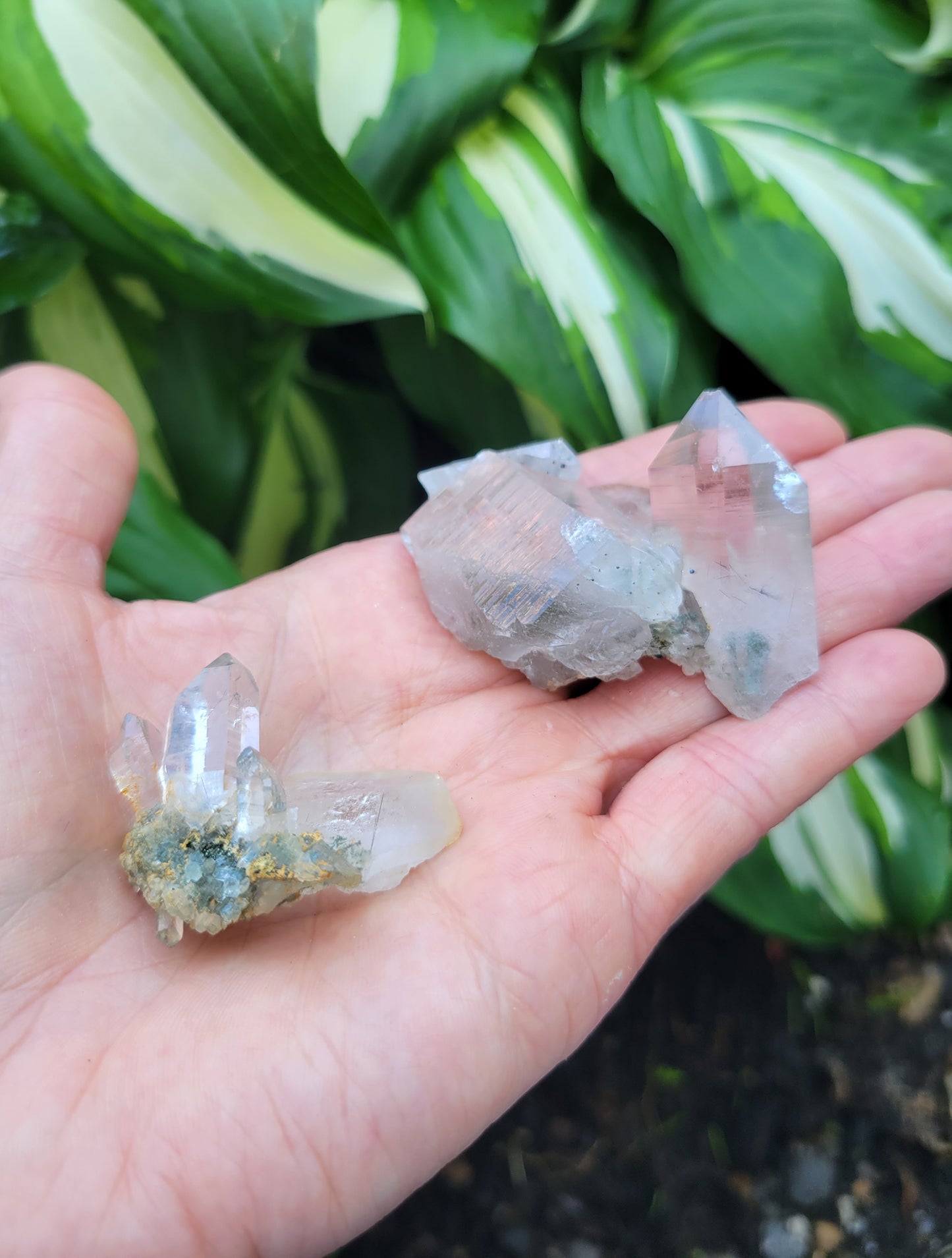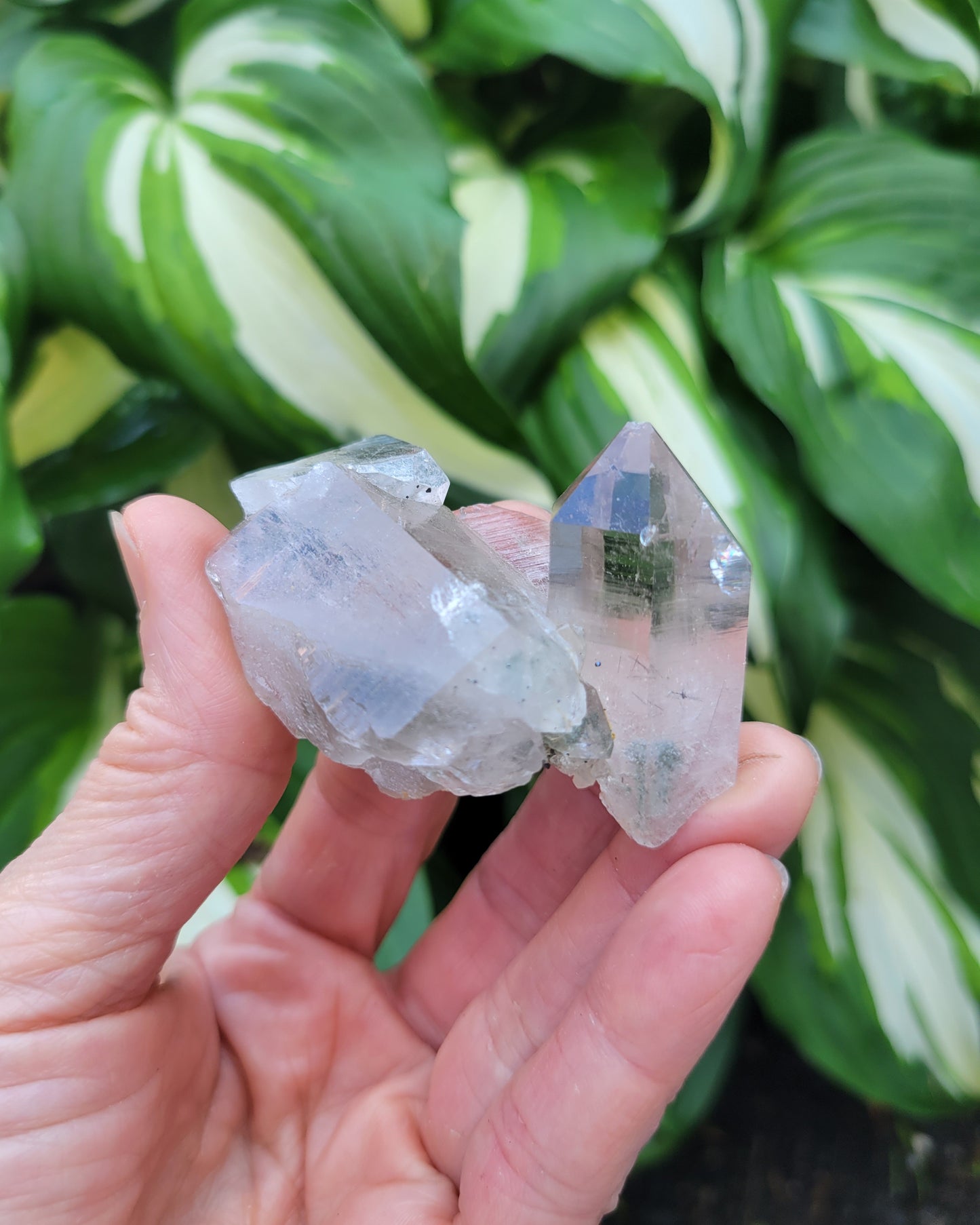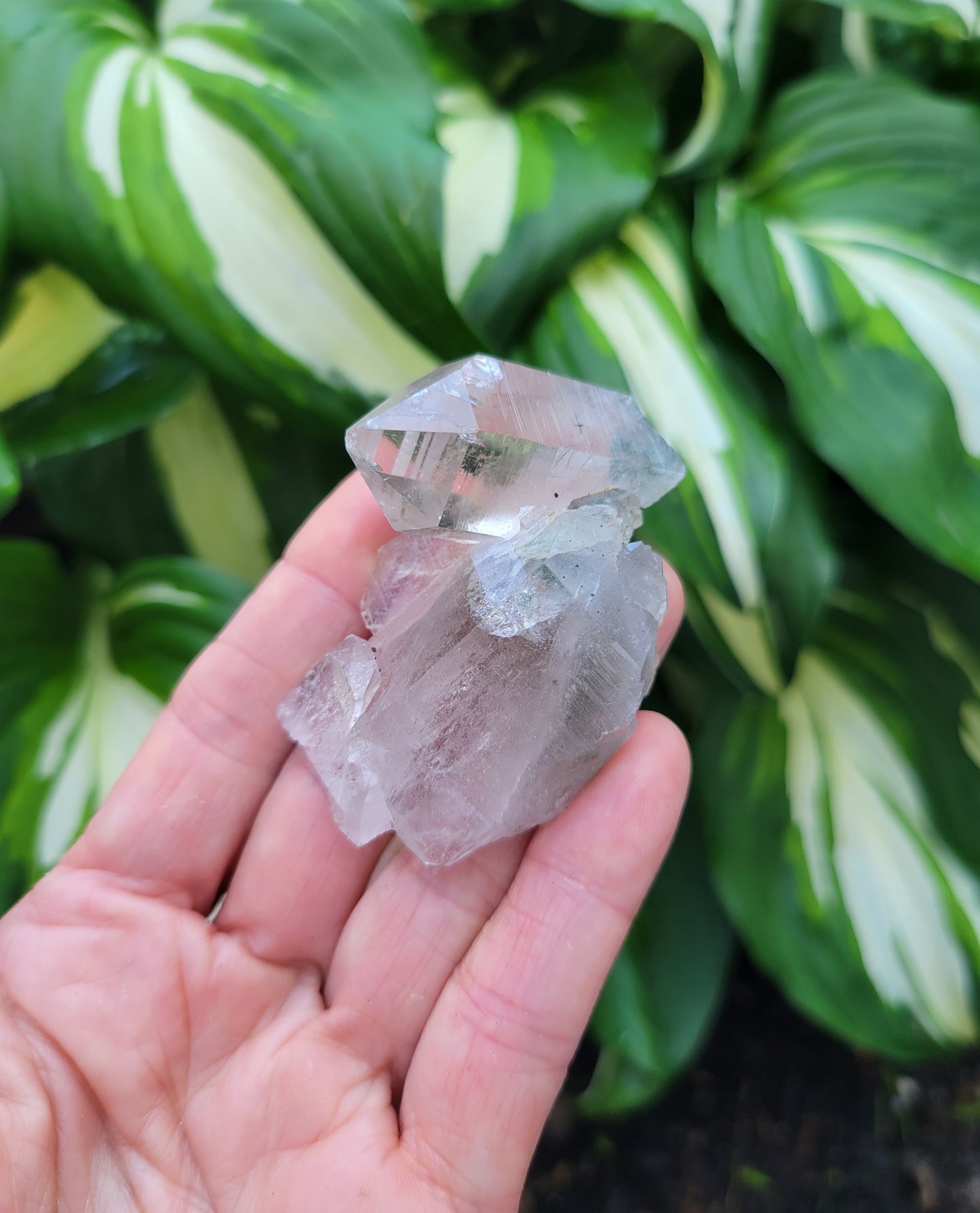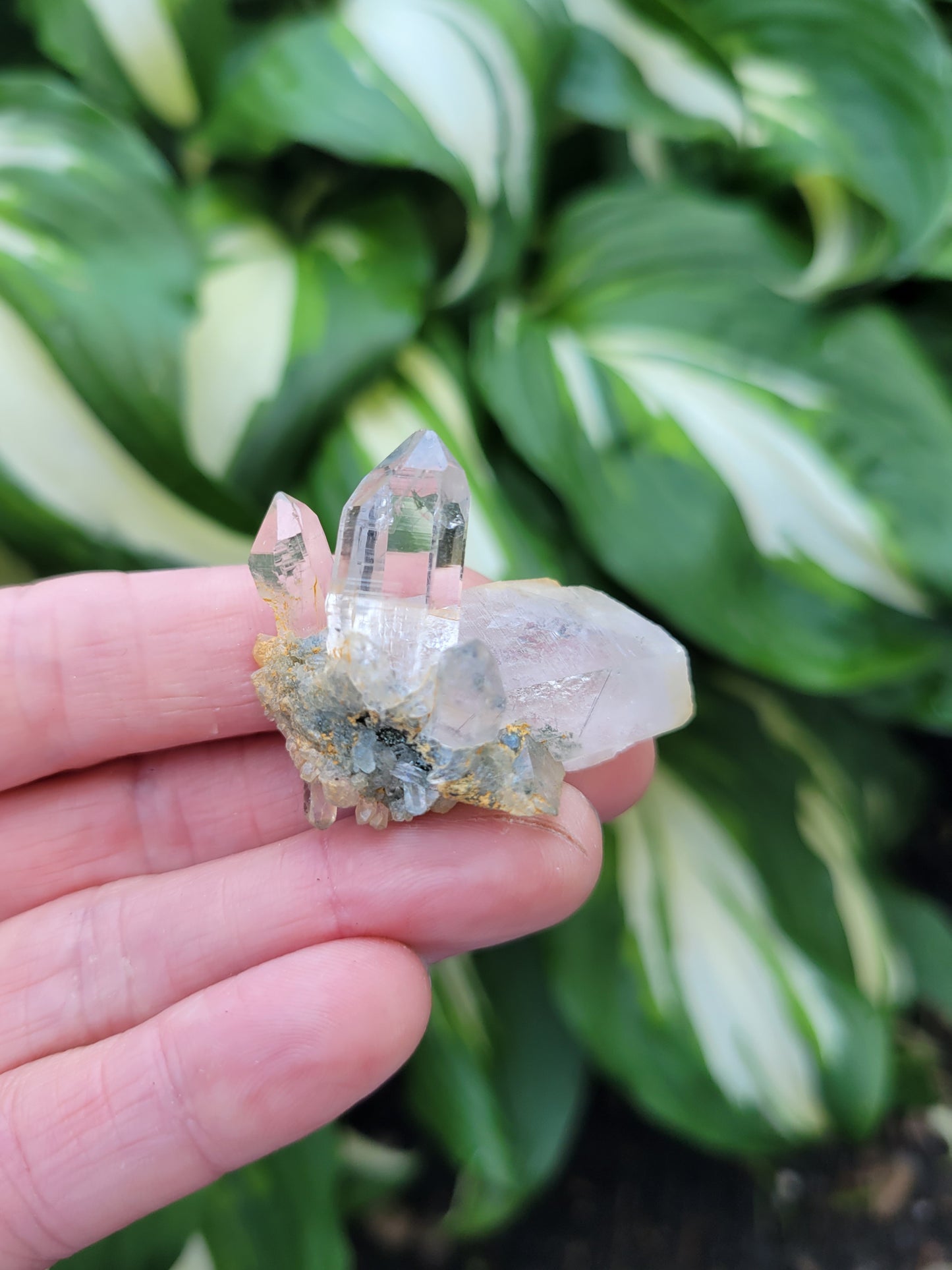 From the Kullu Valley, Himachal Pradesh in India, this listing is for a SET of two clusters, the largest is smokey. Both contain rutile needles and clinochlore and both of the most prominent points are clear. Parcels are listed at a lower price point. 
There is a candle in your heart, ready to be kindled. There is a void in your soul, ready to be filled. You feel it, don't you? -Rumi
Smokey Quartz is a classic anti-stress stone and supports a better tolerance for stressful situations. You will find that it soothes and takes your mind off pure survival. When you are not focused on life's struggles you are free to create and manifest solutions. Released from stress, you are free to connect with the part of you that can visualize change, leading to the expansion you crave. Smokey Quartz gets it's brown from aluminum and lithium and the influence of naturally occurring radioactivity.
Keywords: stress relief, tolerance, freedom
small: 1 1/2 inches, large: 2 3/8 inches
S17