Regular price
Sale price
$85.00 USD
Unit price
per
Sale
Sold out
Share
View full details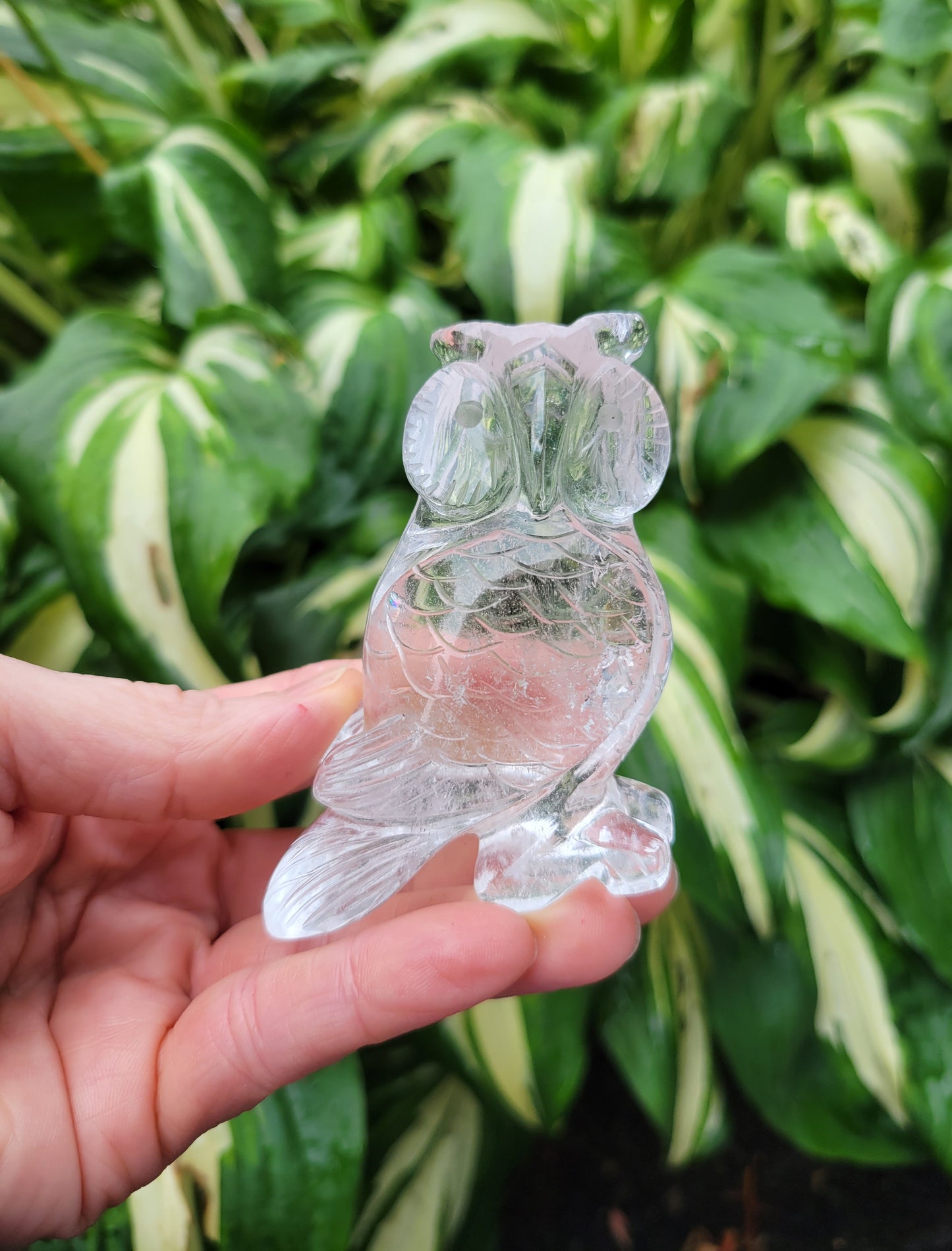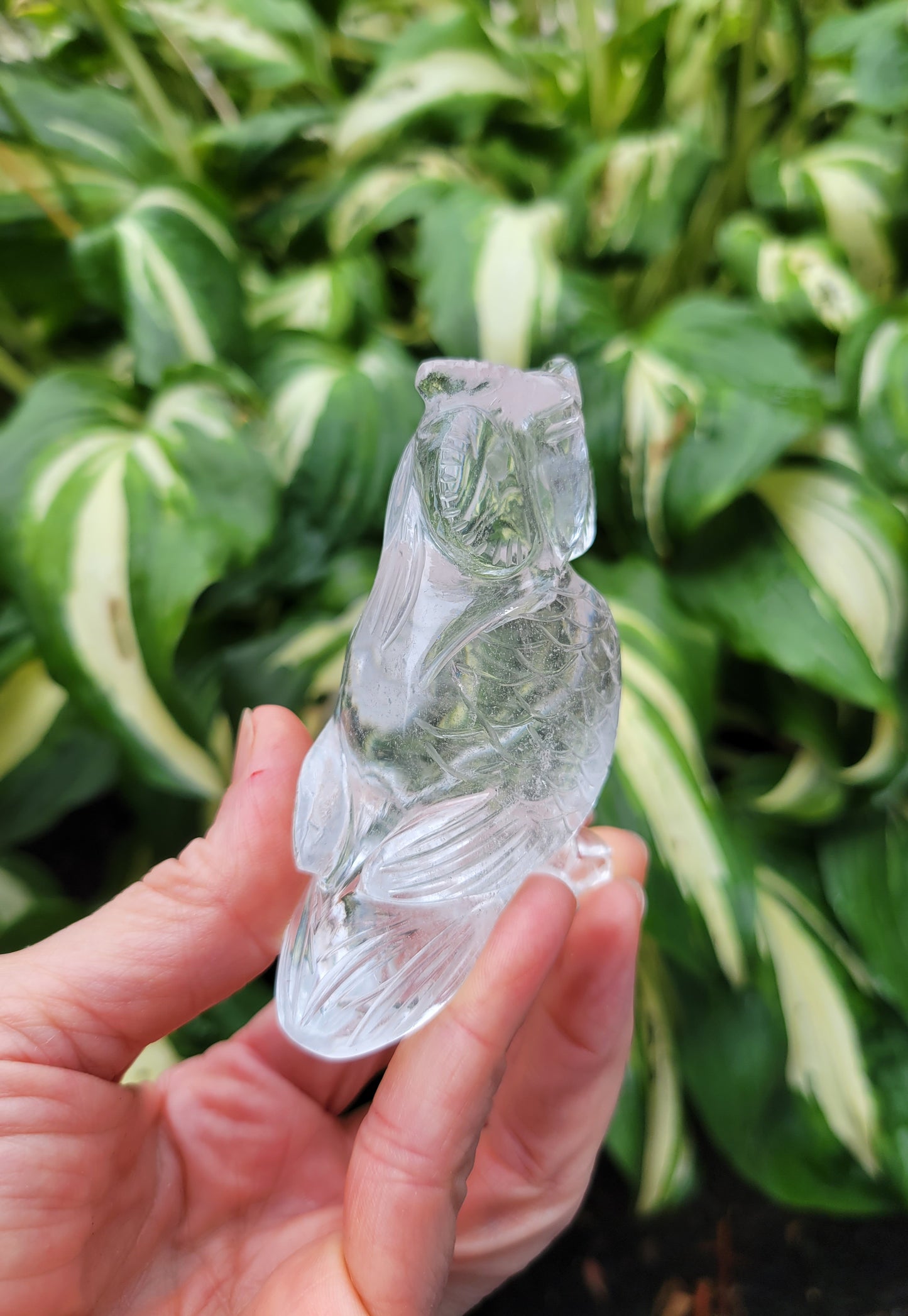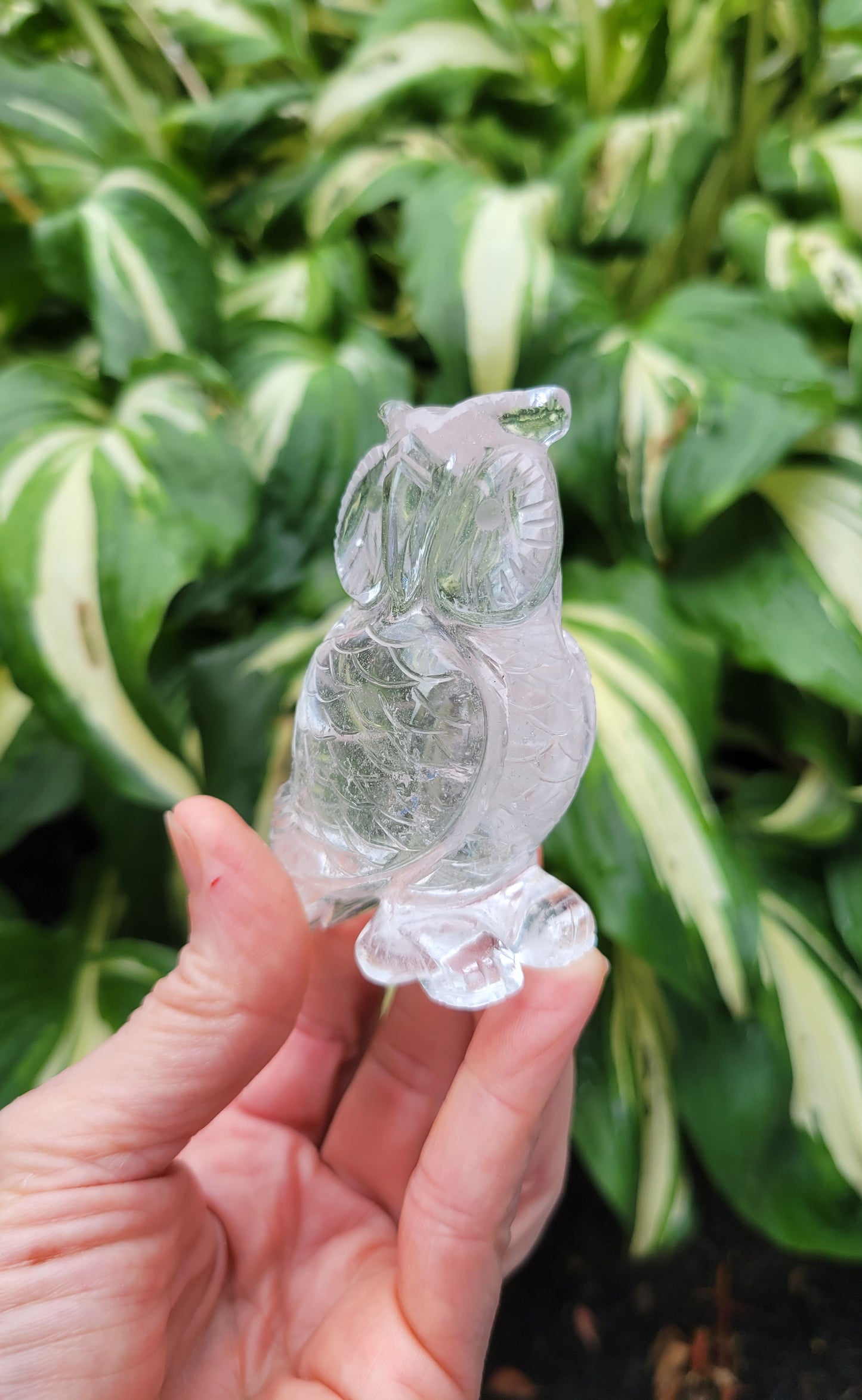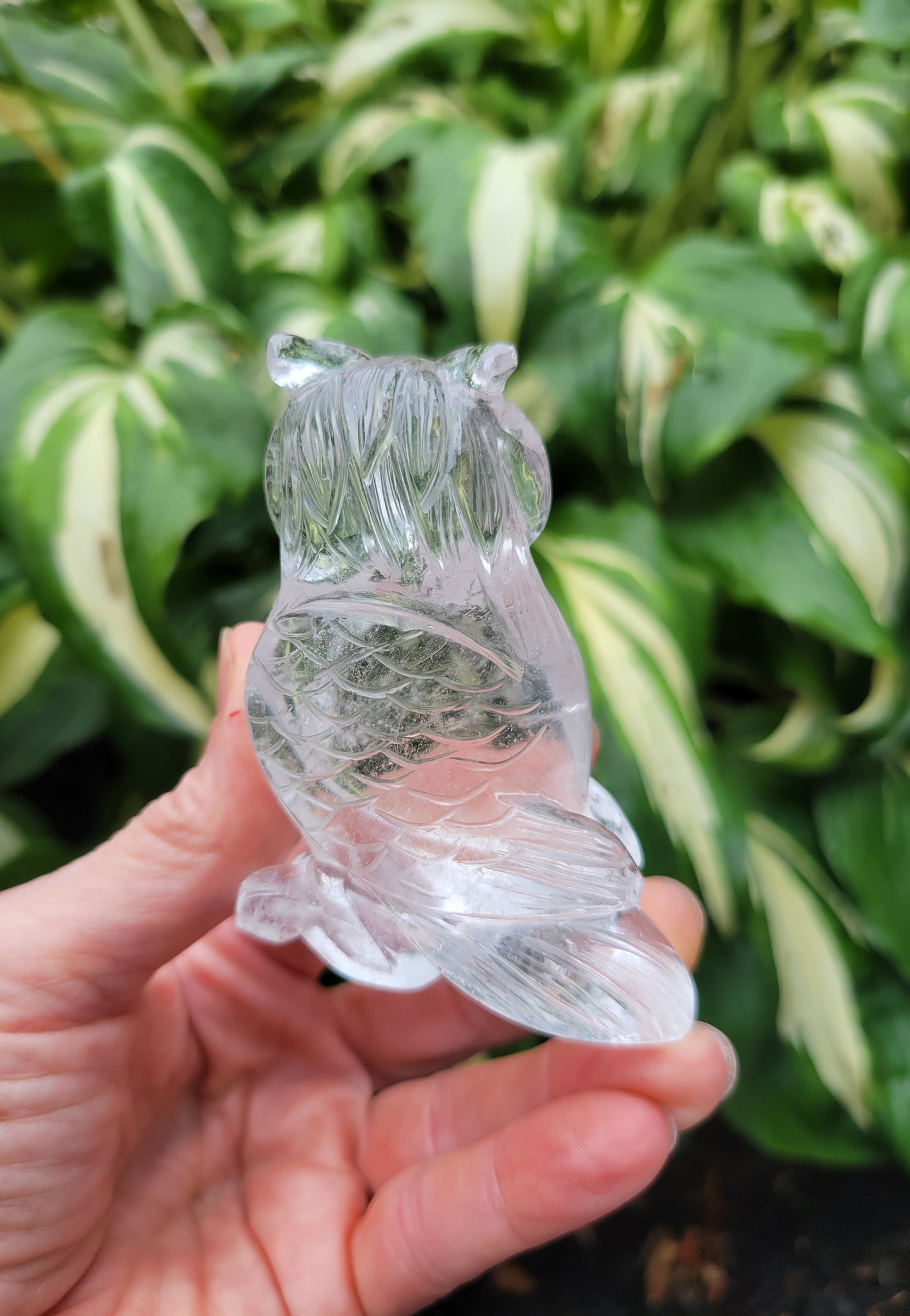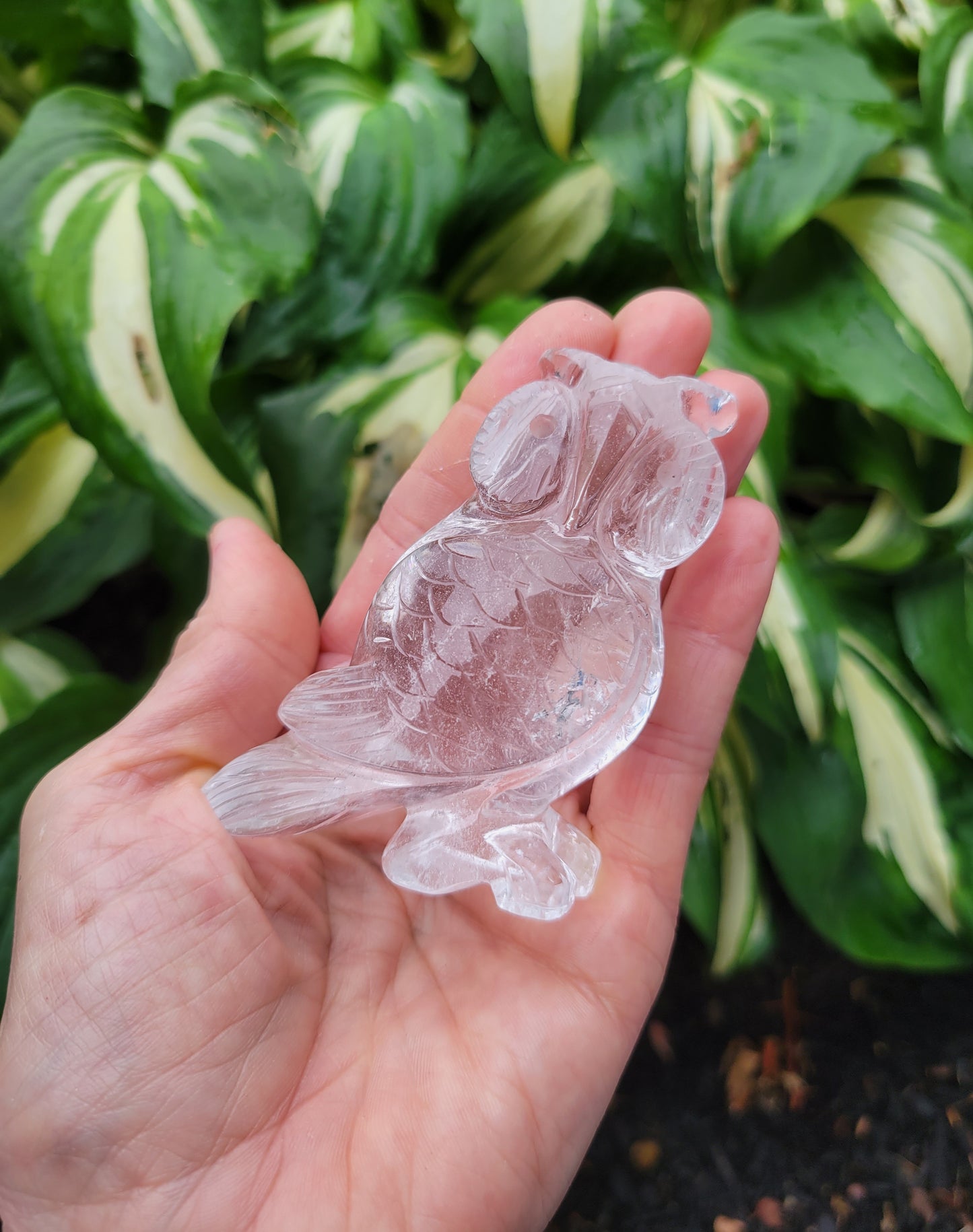 This listing is for a Himalayan quartz owl, carved by a small cottage business in India, not mass produced. This owl is very clear, you can see right through it. There is lovely detail, especially with the feathers on the back of the head and the tail feathers.
In folklore, tribal tradition and mythology the owls natural history invites us to imagine what lies beyond the veil of dusk. The depth of the owls wisdom includes not only the ability to bring what is dark into the light, but also the ability to live in the dark. Wise, shrewd and clever, seeing and hearing into the darkness with the sharpest eyes, this is the watchful owl, the companion of shamans. 
The moment of change is the only poem. -Adrienne Rich
Quartz can be used to clear, balance, and align the spiritual, emotional and physical body. What needs to be cleared, what needs to go? Clear blockages, cords and all sublime energetic systems. Use quartz to clear your space and yourself, keeping the vibration high. 'There are two kinds of light', said author James Thurber, 'the glow that illuminates and the glare that obscures'. Quartz is the glow that illuminates.
Keywords: clear, balance, align
W 2 1/4 X D 1 X H 2 7/8 inches, 150 grams
OWL85