Regular price
Sale price
$30.00 USD
Unit price
per
Sale
Sold out
Share
View full details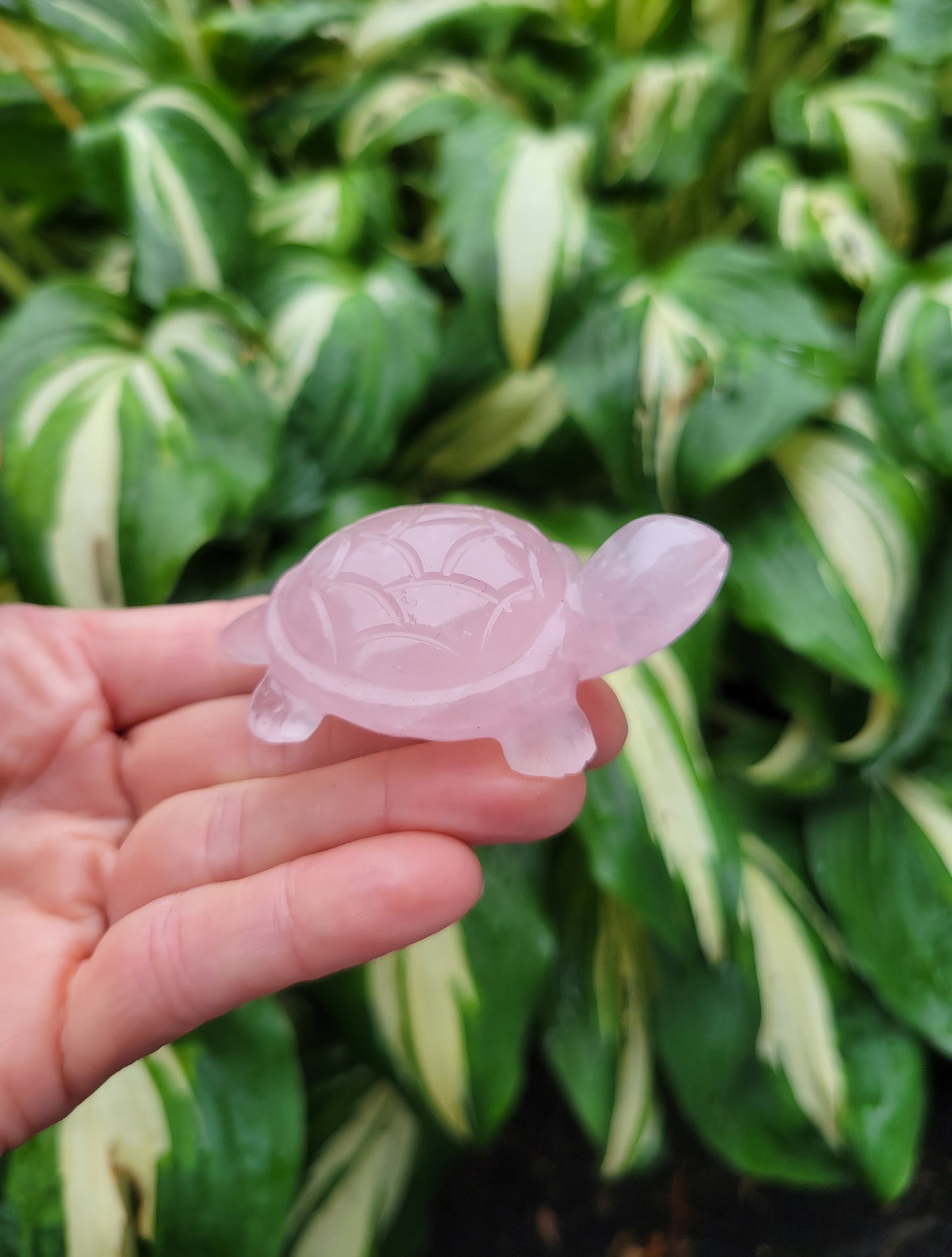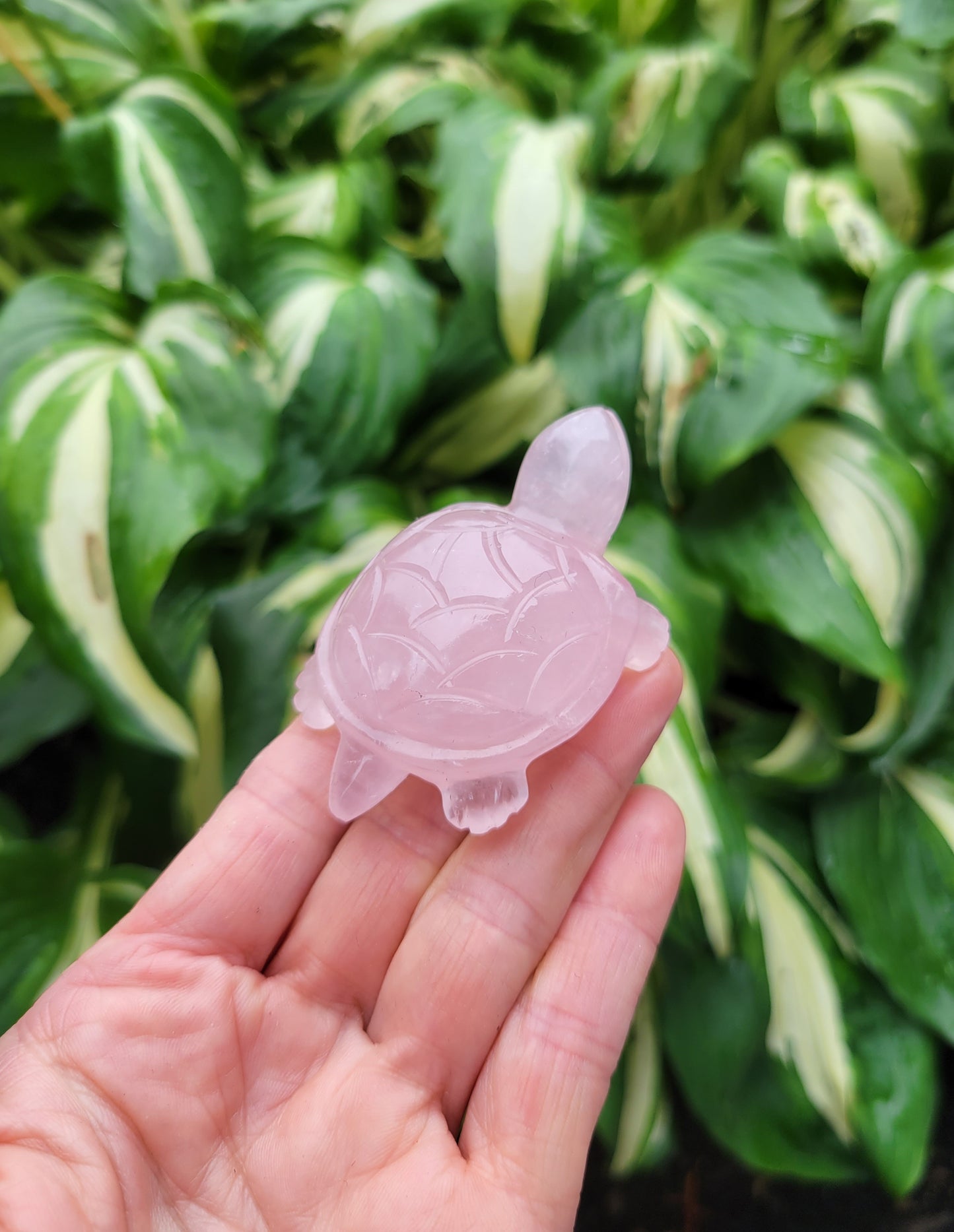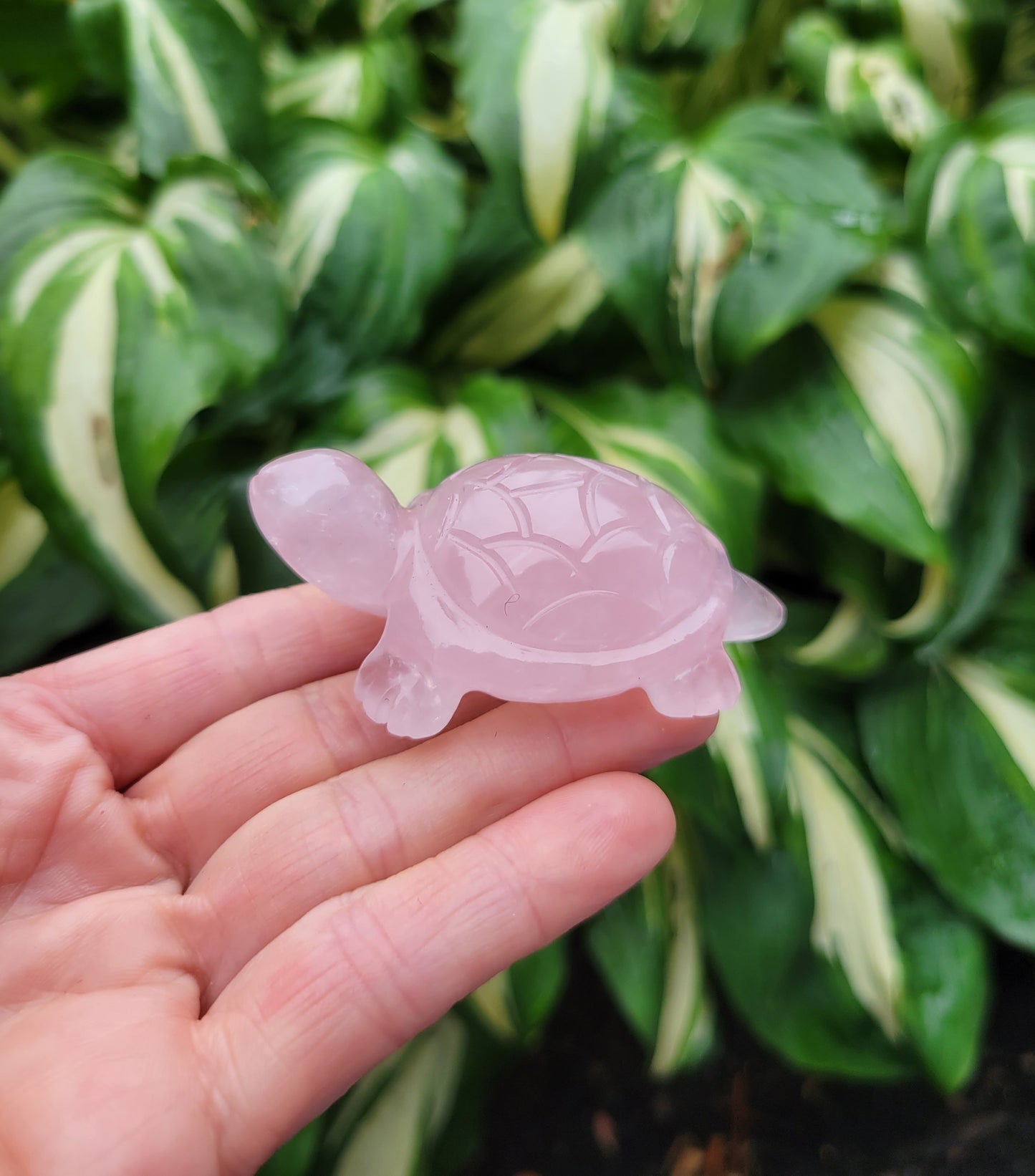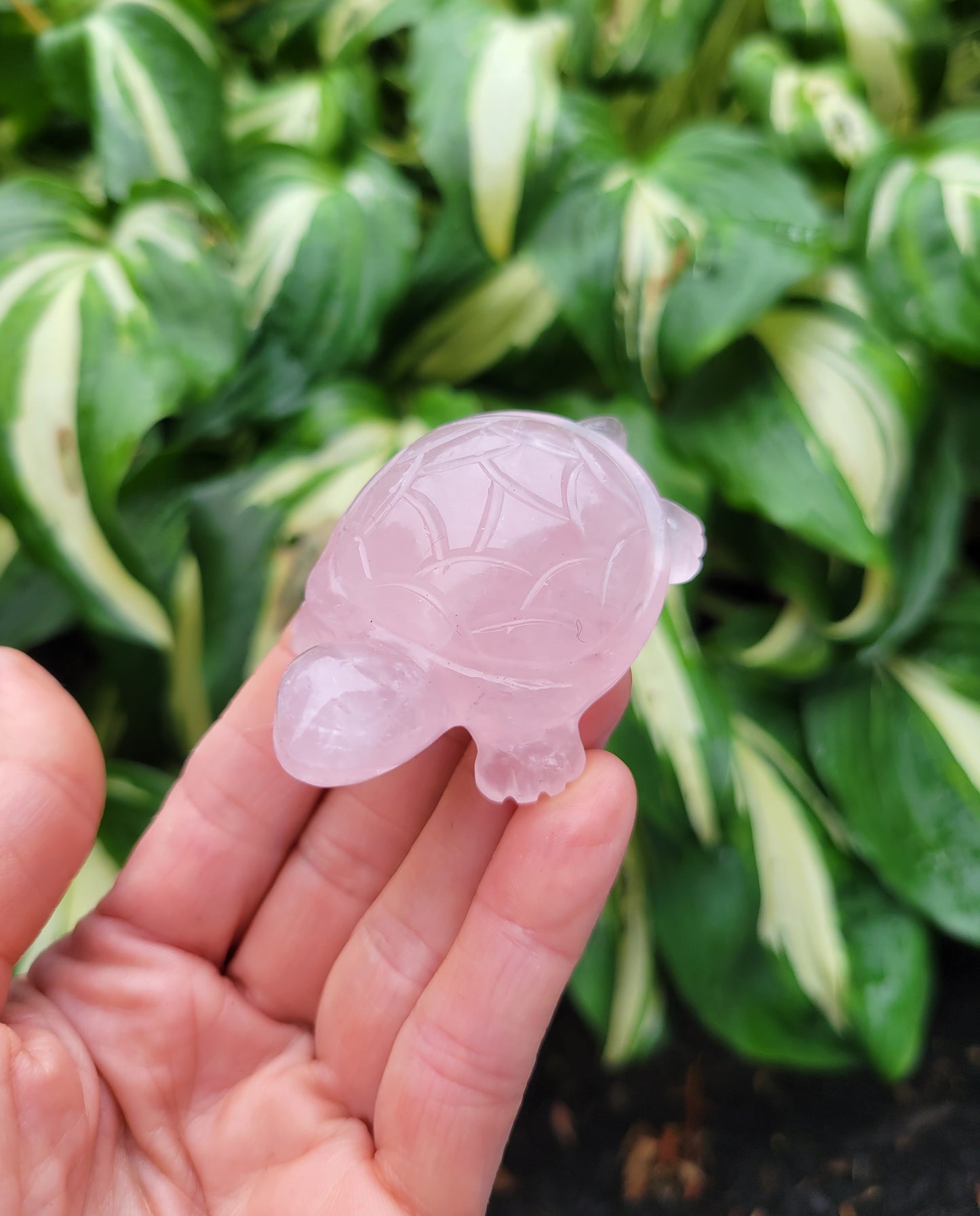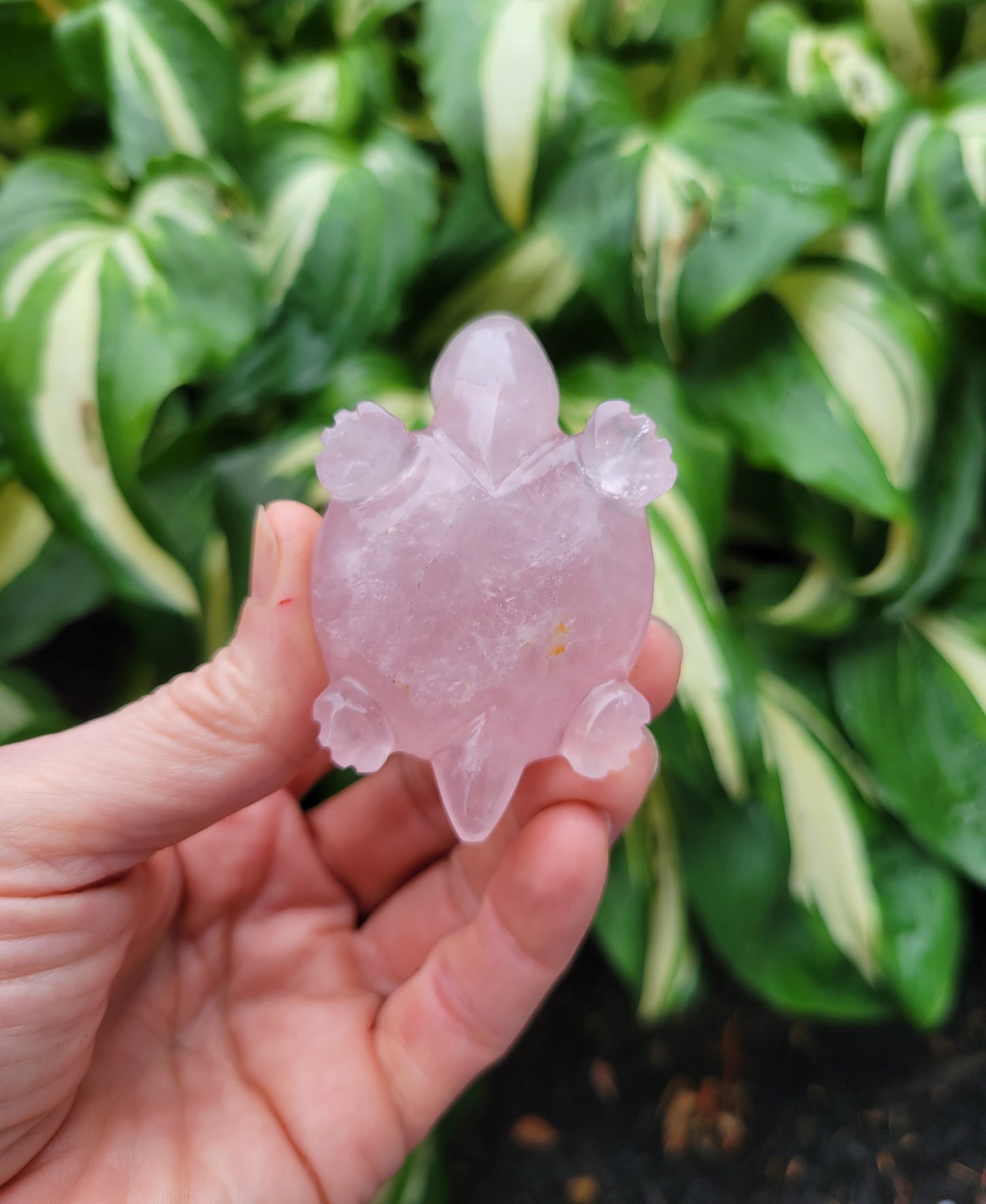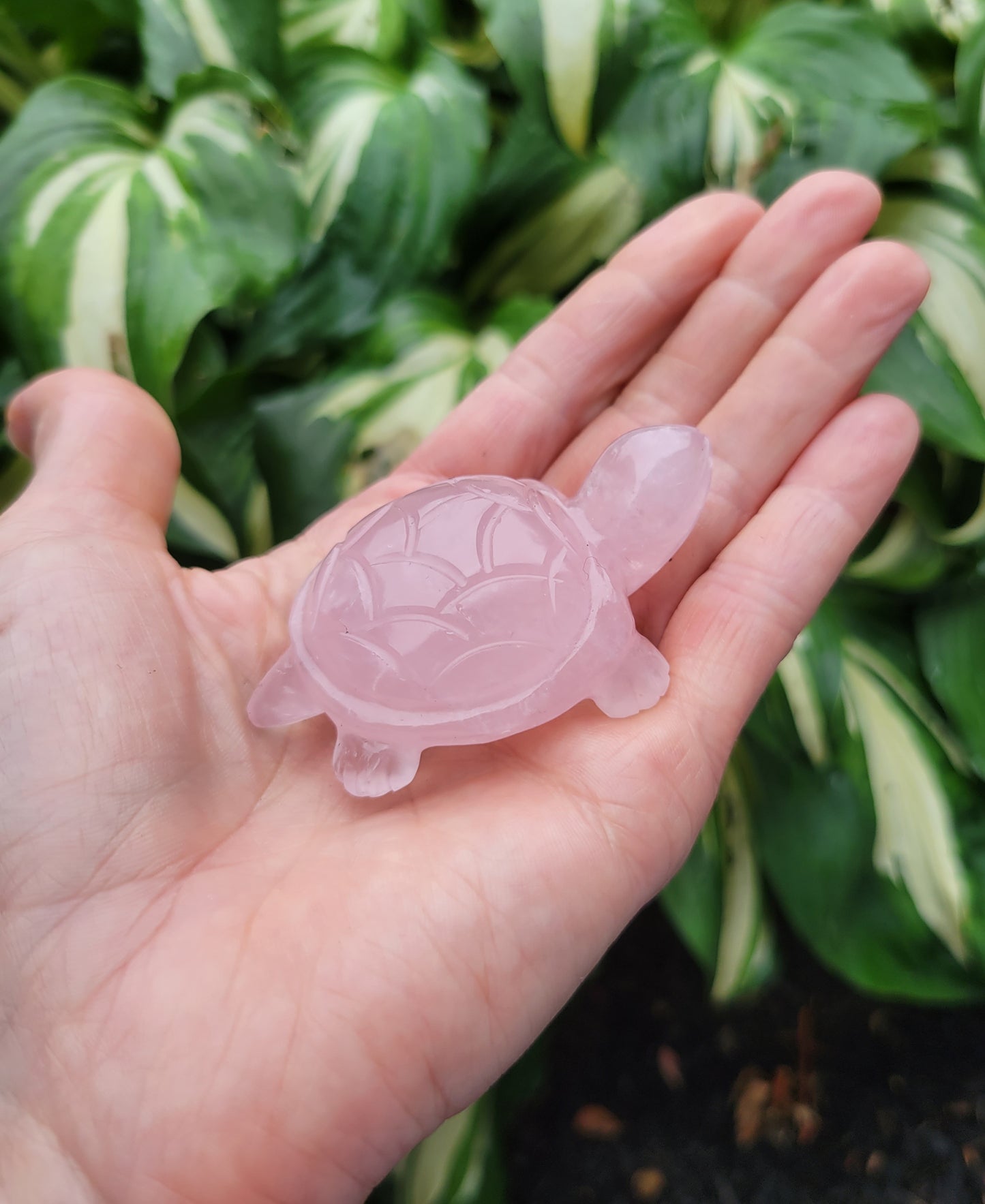 This listing is for a rose quartz turtle, carved in India by a small cottage business, not mass produced. This sweet turtle is a lovely shade of saturated pink with some translucence. 
Mythic lore has associated the turtle especially with the fertility and sageness of the great goddess, the moist, shadowy, lunar qualities of yin, and the primeval waters in which all things have thier supported beginning. 
Love calls - everywhere and always. We're sky bound. Are you coming? -Rumi
Rose Quartz represents purity and innocence and encourages an appreciation for and a connection to the innocence that still resides within us all. Think back to a time when it was as easy as breathing to slip peacefully into a daydream or know instantly when you met someone that you had a connection that transcends time and space. Use Rose Quartz as a conduit to this place of intuition and knowing. Use Rose Quartz to bring the lovely, sublime color of light precious pink to your heart and radiate it out into the Universe.
Keywords: innocence
W 1 5/8 X L 2 1/2 X H 3/4 inches, 65 grams
ROSE30