Regular price
Sale price
$20.00 USD
Unit price
per
Sale
Sold out
Share
View full details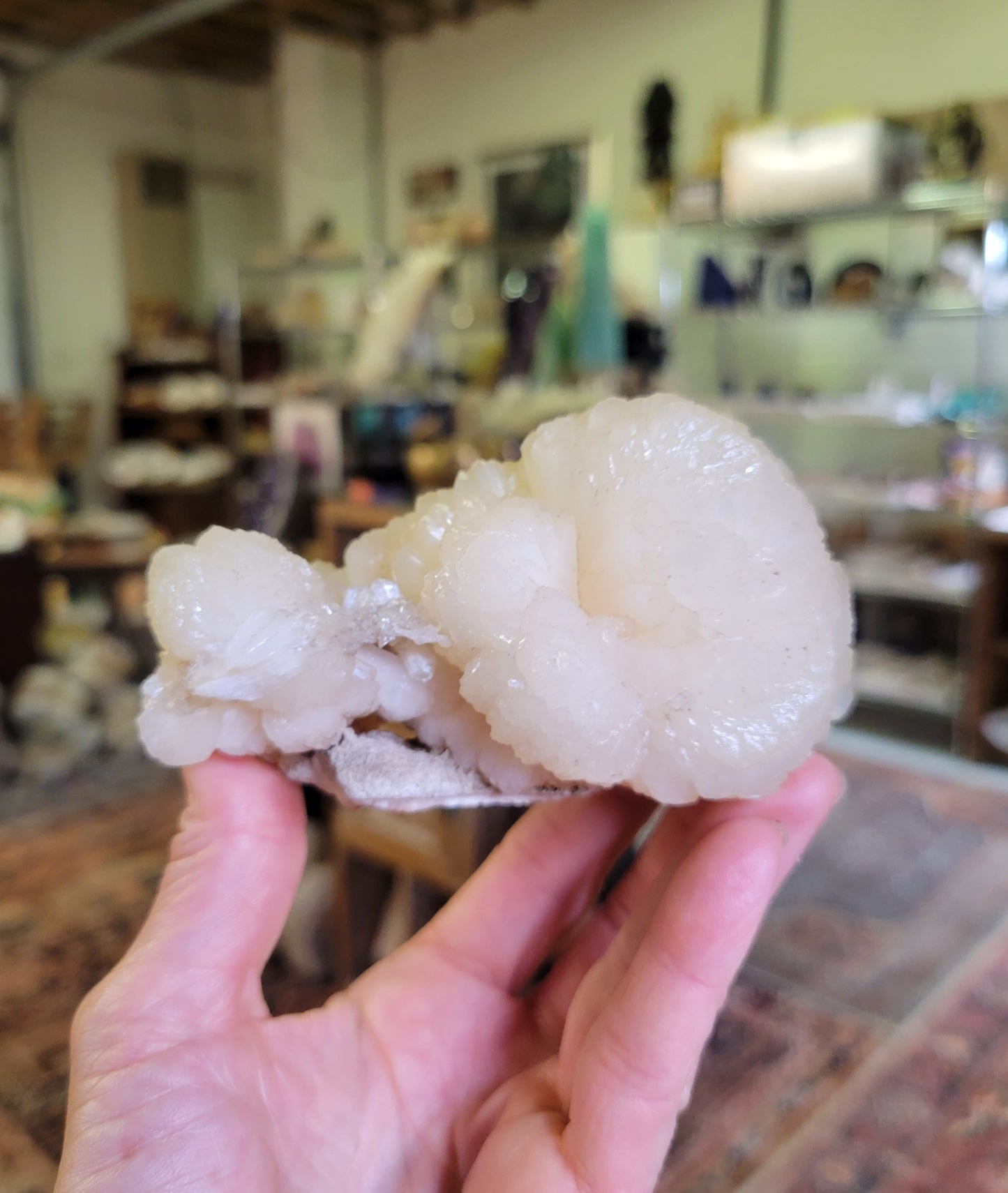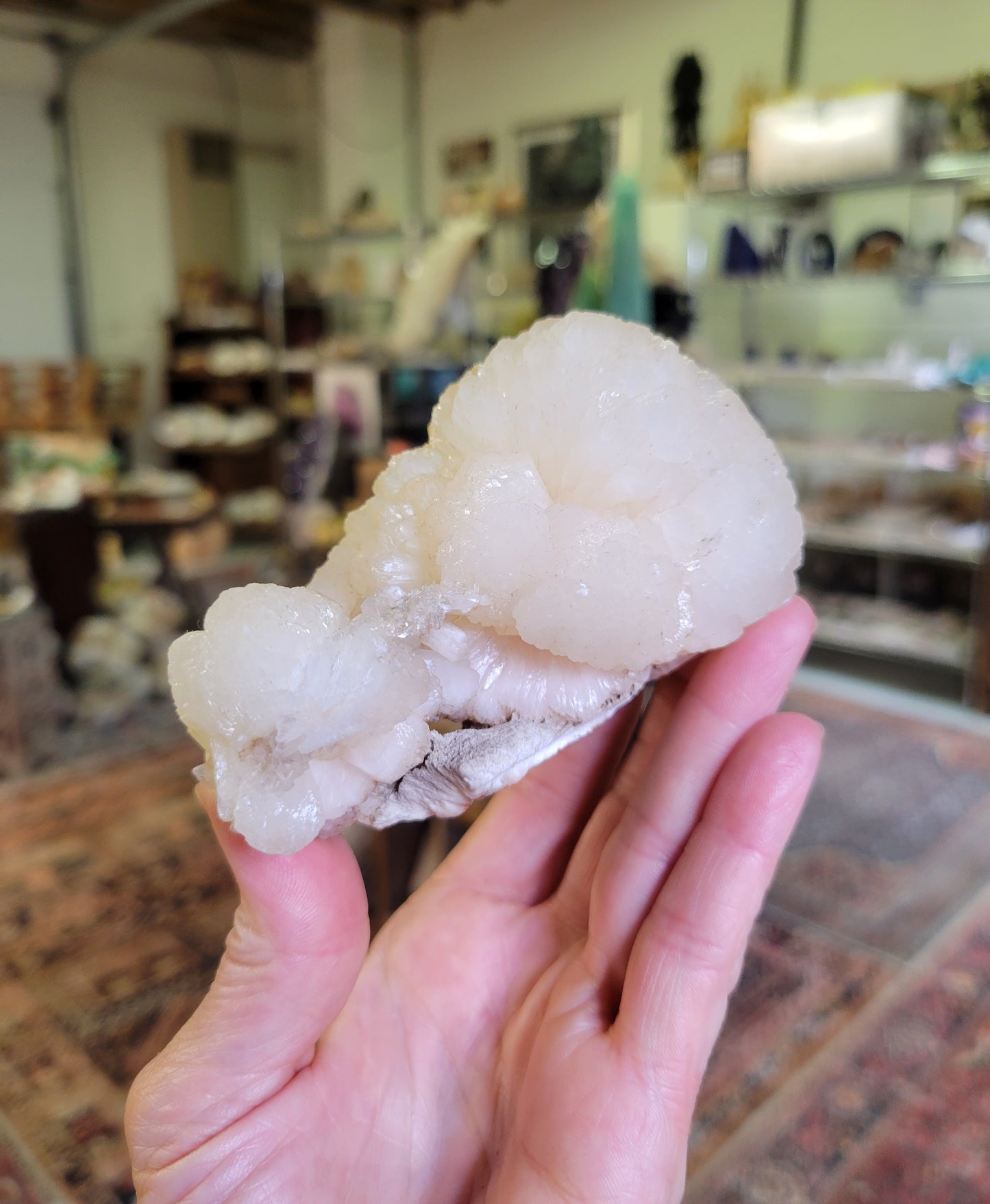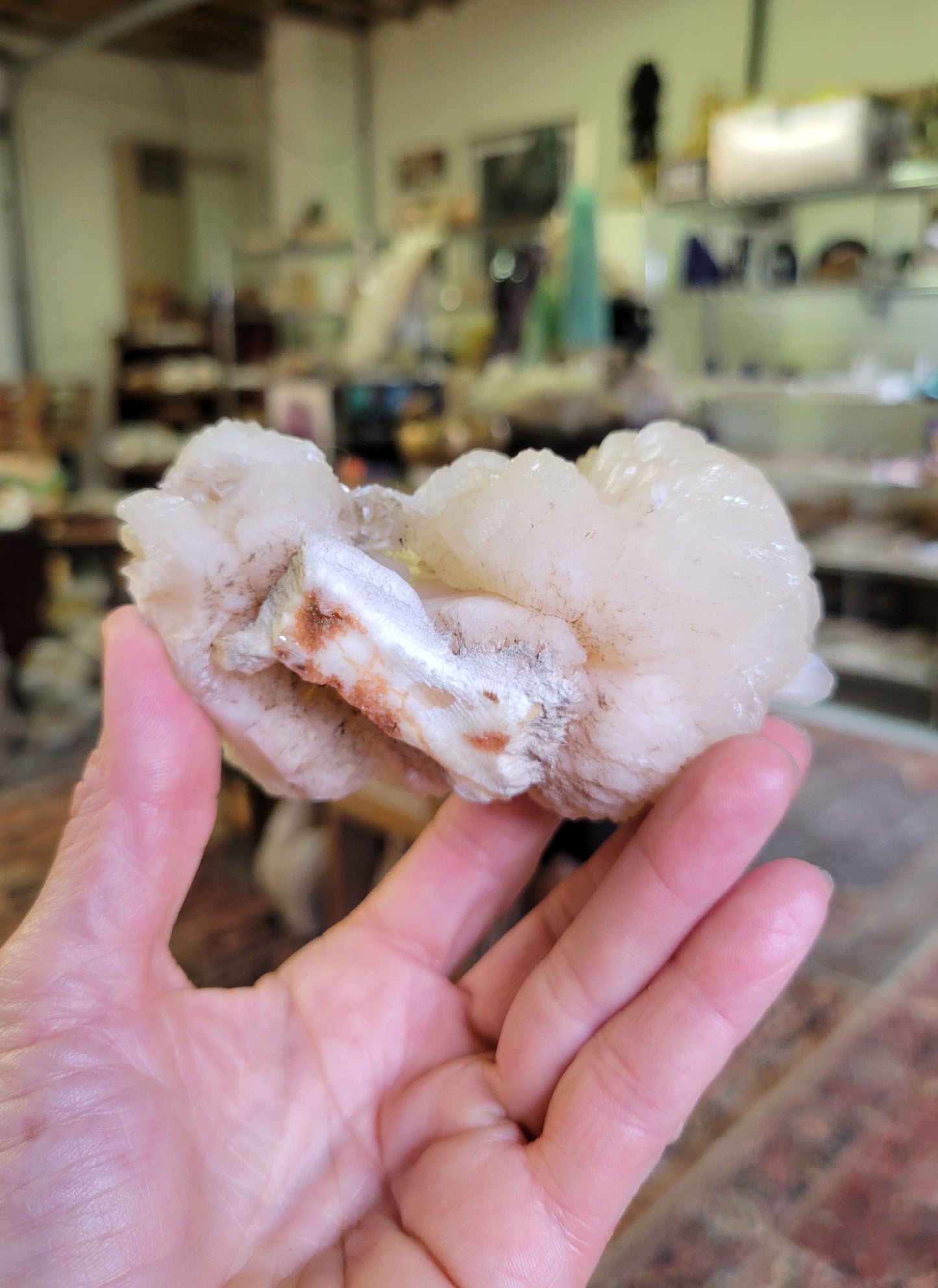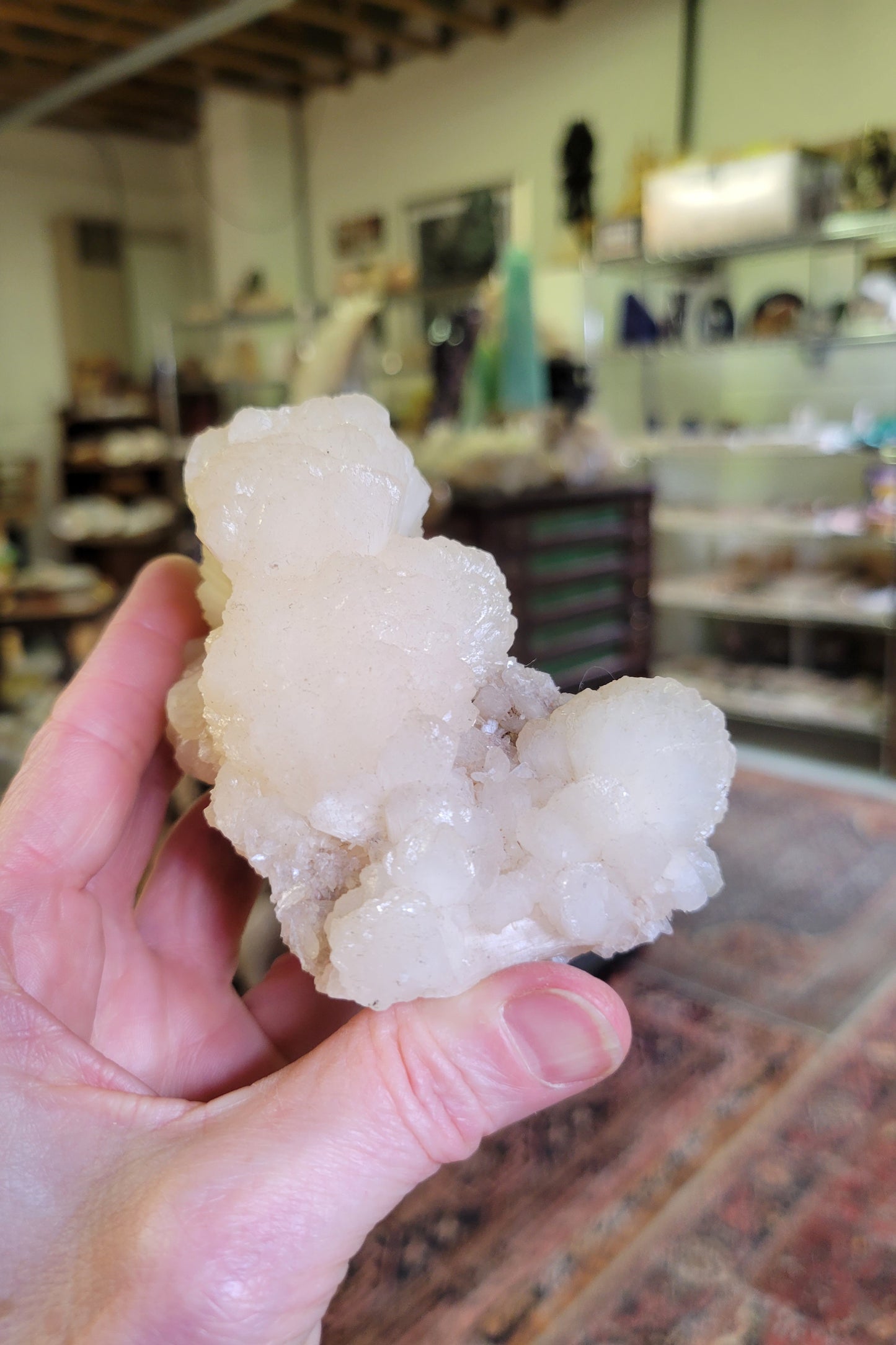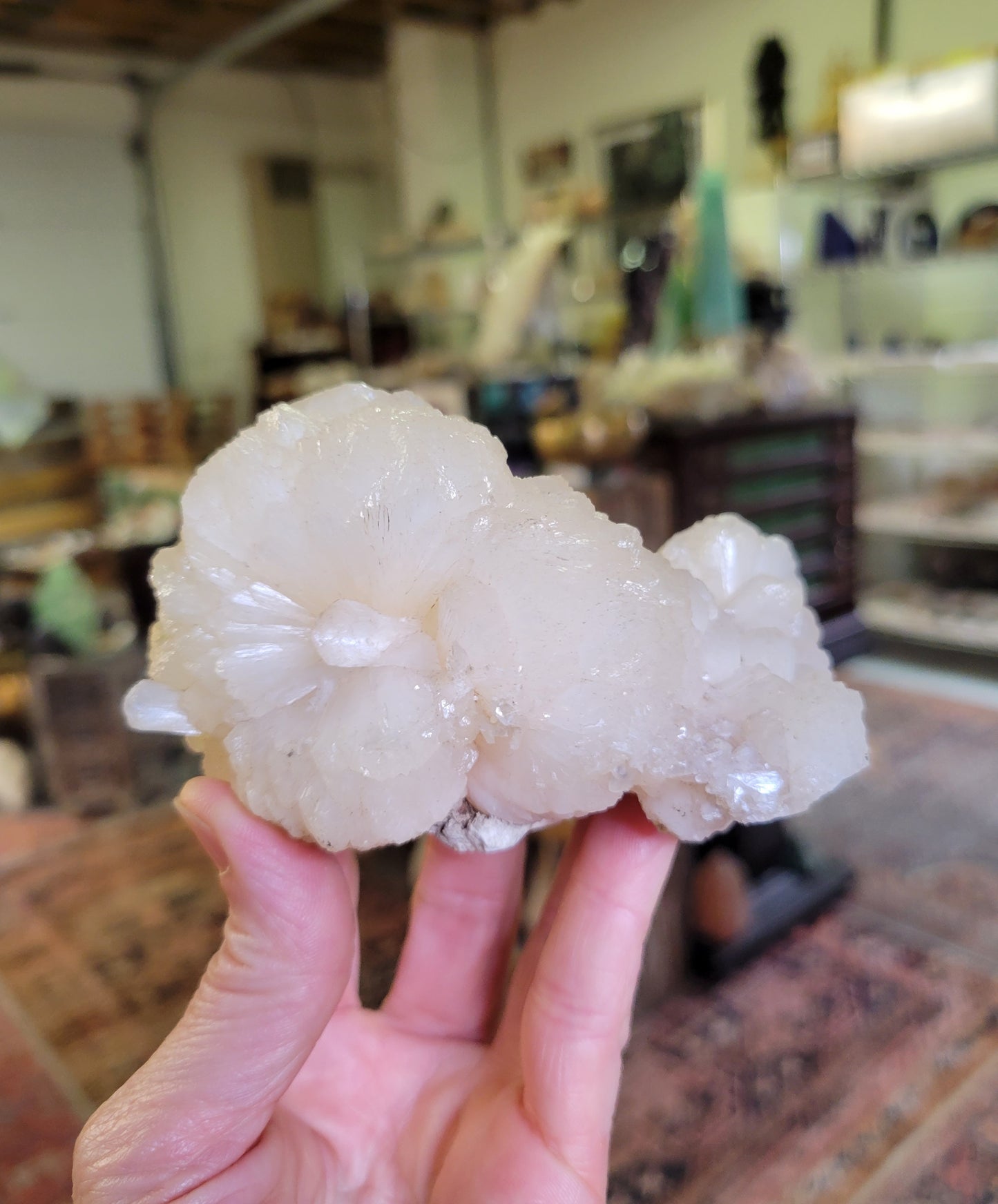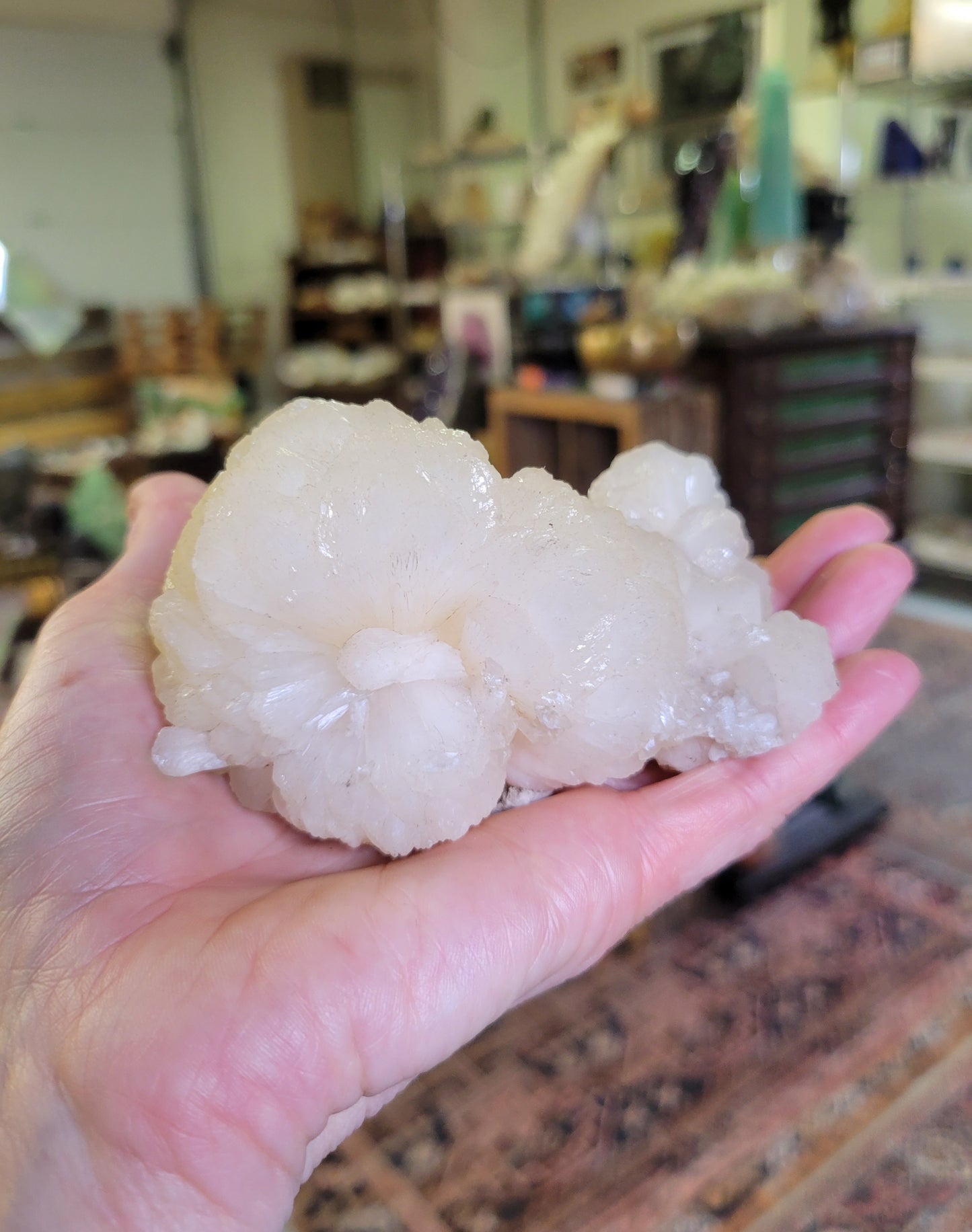 From India, this listing is for a cluster of stilbite. The coloring of this beautiful, fluffy stilbite is golden with a peach underside, visible touching the matrix. There are two areas where bridges have formed, the matrix forms one bridge, drusy stilbite another.
The loftier the building, the deeper the foundation must be laid. -Thomas Kempis
Look to stilbite when committing to building a firm foundation, a structure that can support the life you have in mind and will endure. Commitment is key, every aspect and detail of a new structure is important. Every detail adds to its strength, beauty and ability to flourish. Stilbite are prismatic crystals, usually forming in sheaf like aggregates. Stilbite is very often found with apophyllite and calcite along with other zeolite minerals. Think of stilbite as a supporting, yet essential part of your process.
W 4 X D 2 1/4 X H 2 1/4 inches
PEACH20