Regular price
Sale price
$25.00 USD
Unit price
per
Sale
Sold out
Share
View full details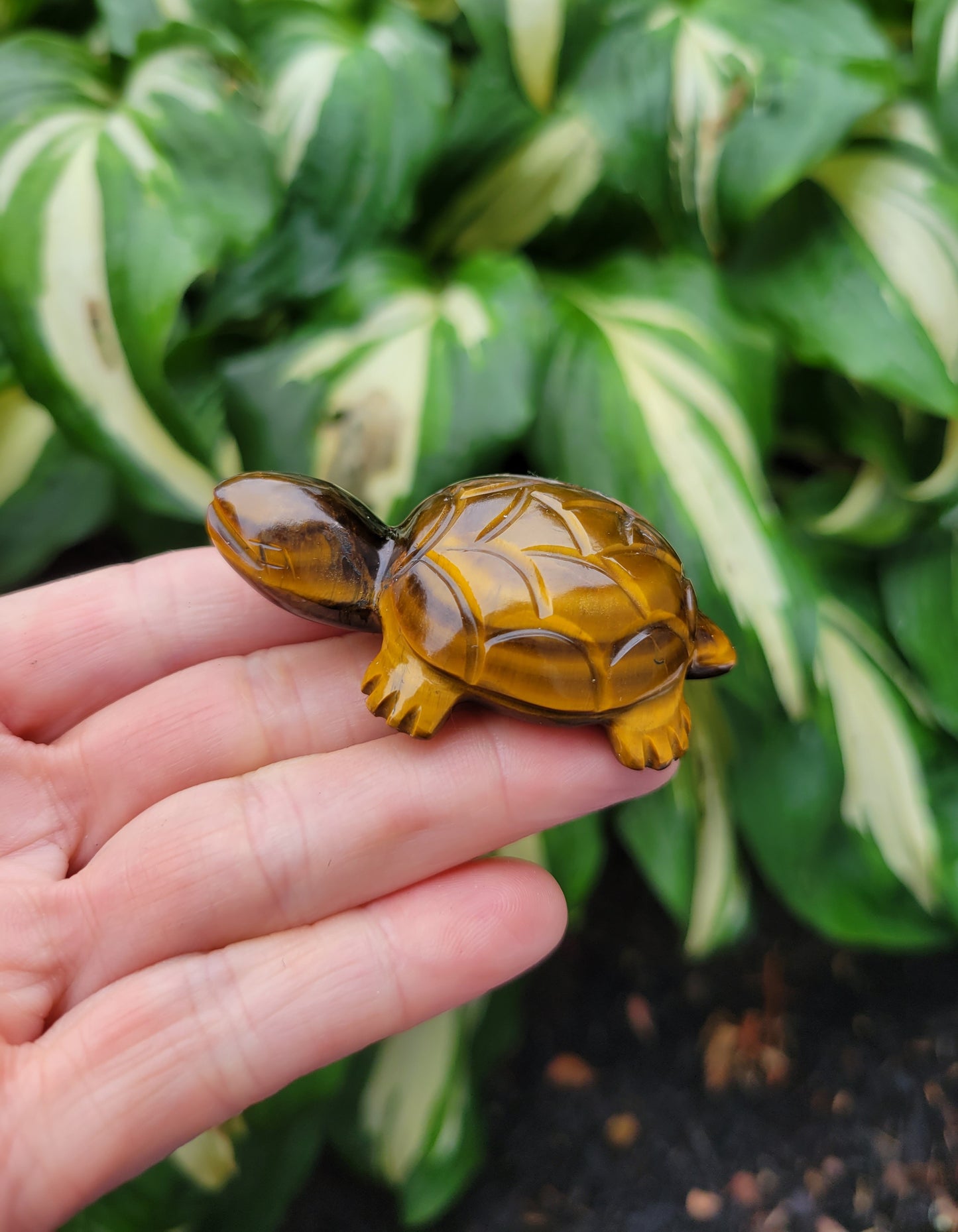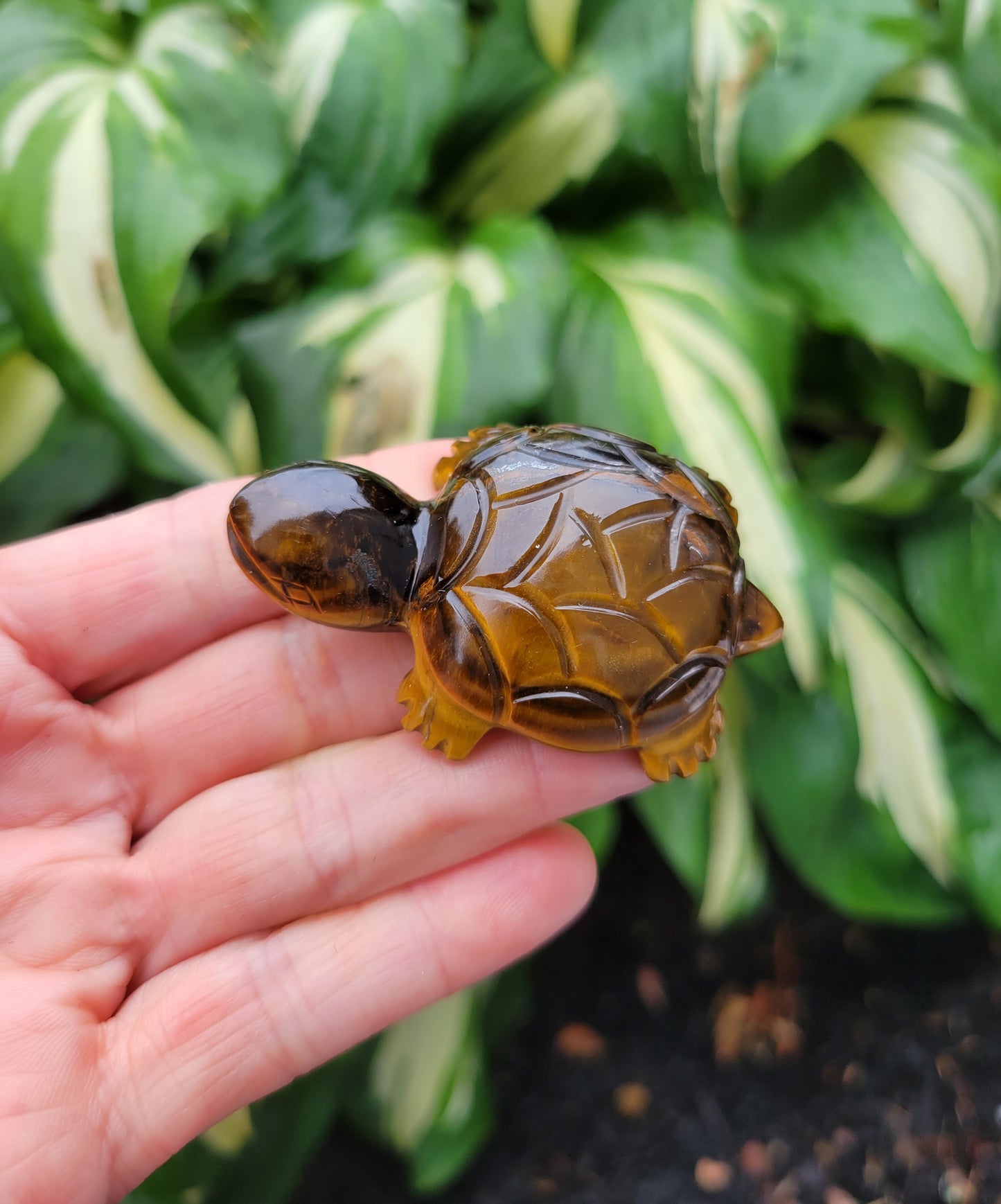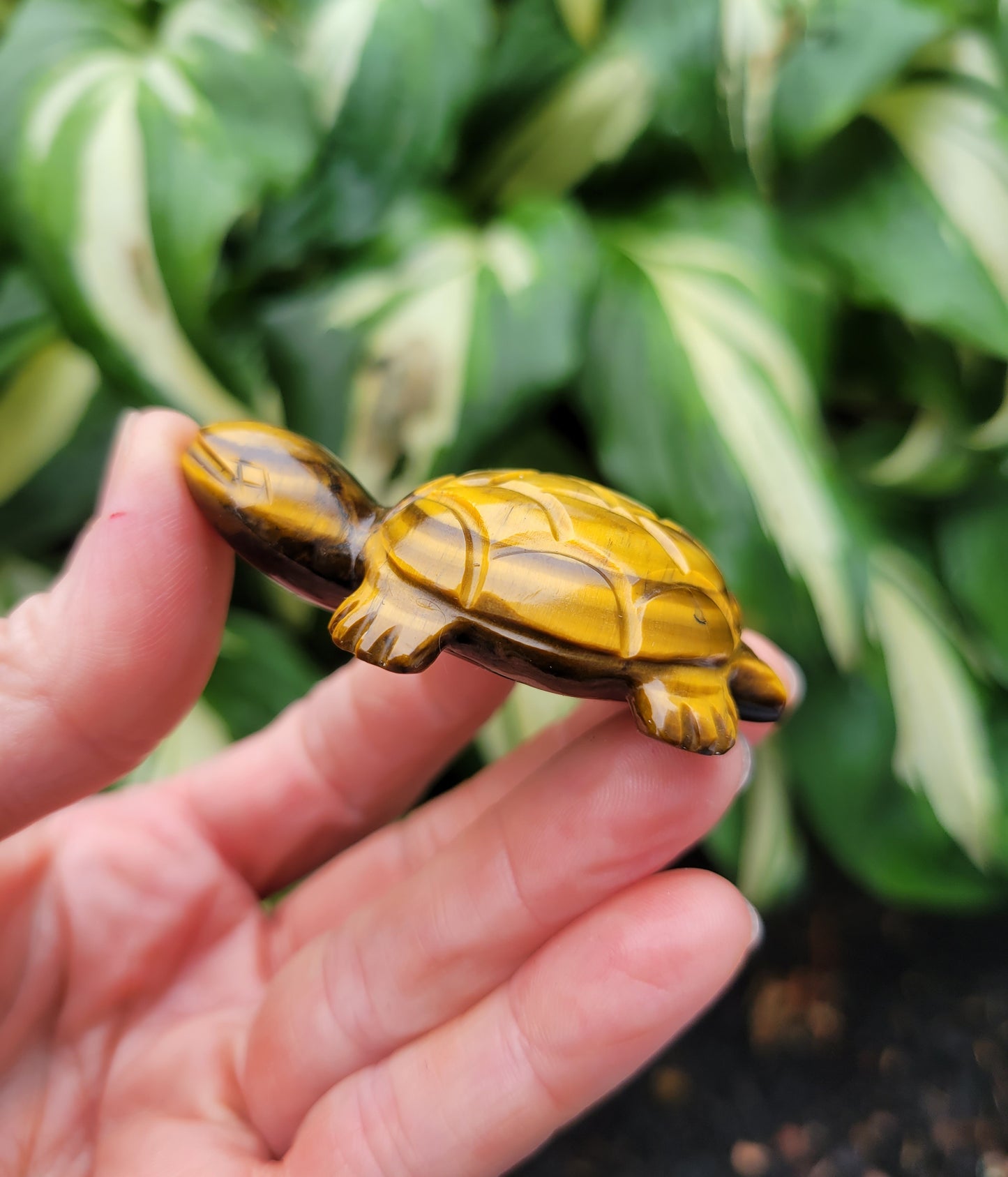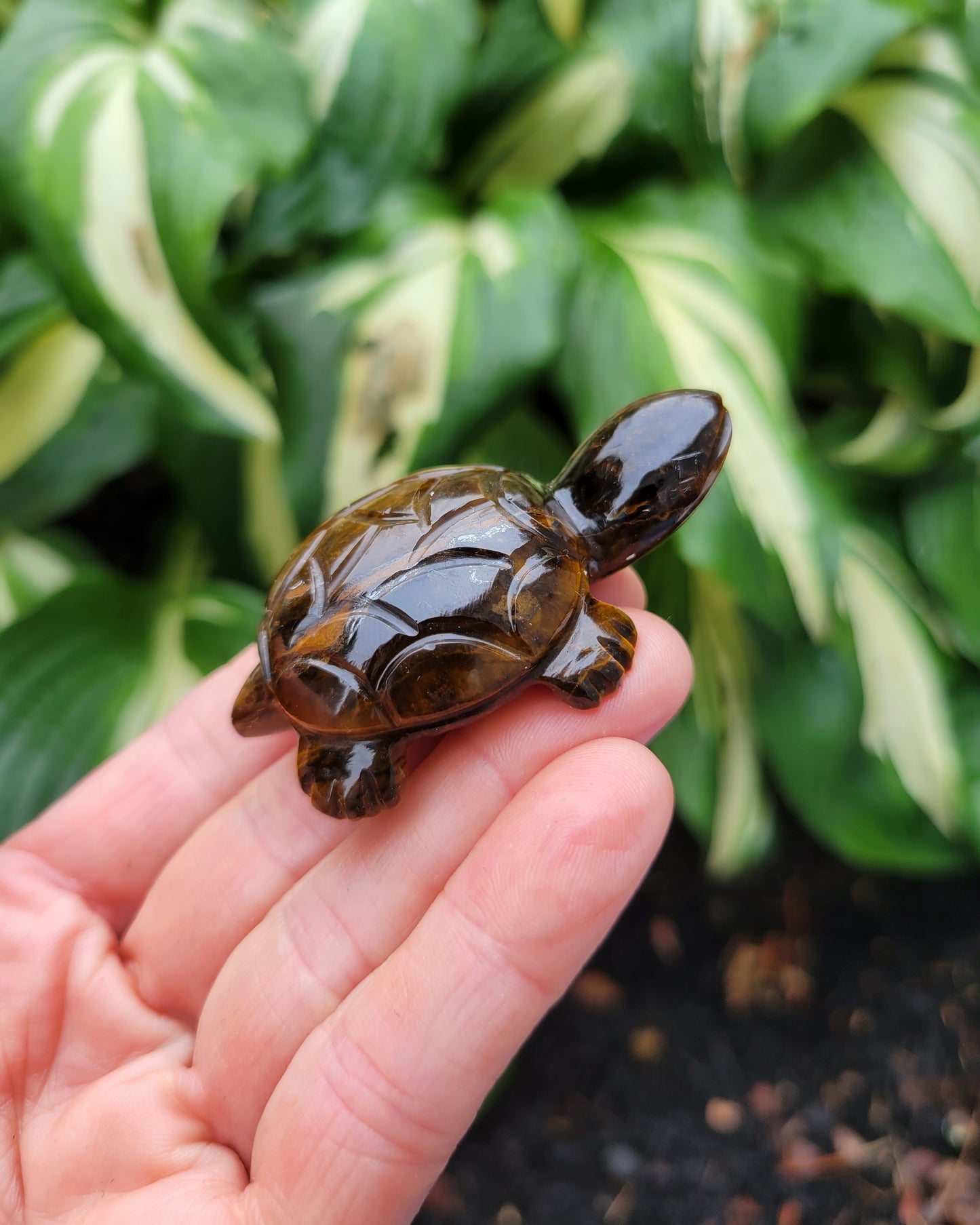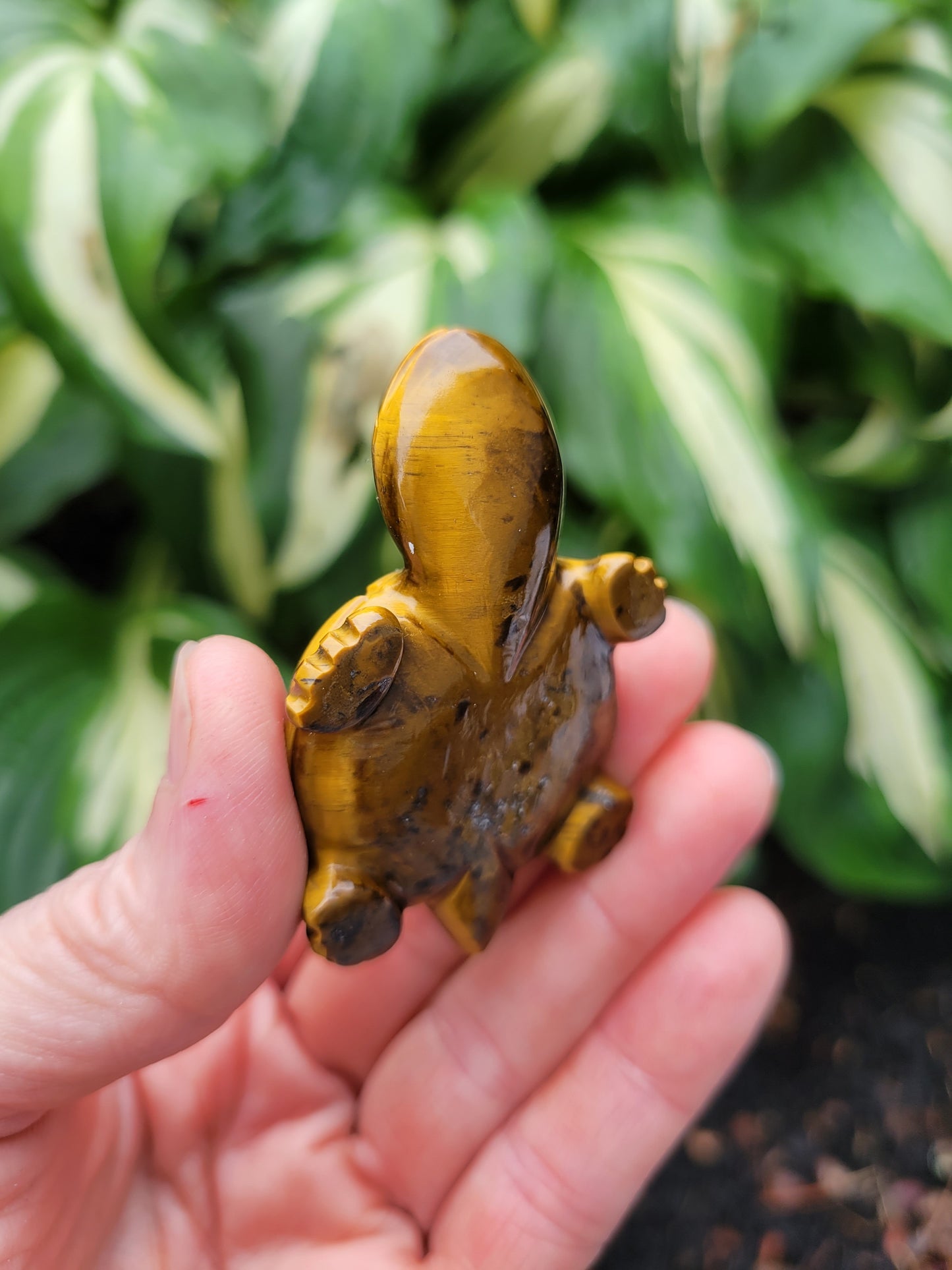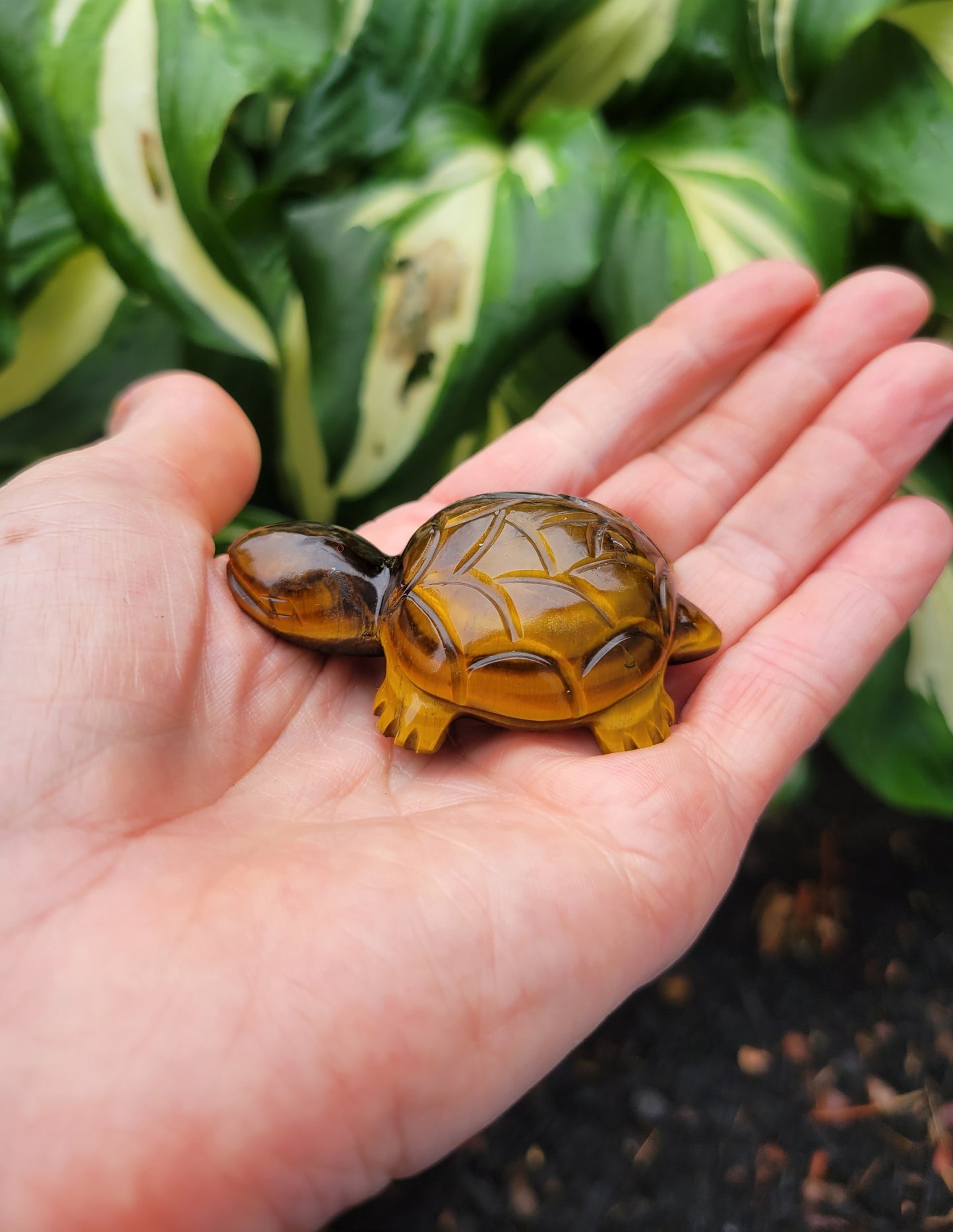 This listing is for a tiger's eye turtle carved in India by a small cottage business, it was not mass produced. 3/4 of the top is super flashy, the other side is dark with only a bit of flash. The underbelly also has quite a lot of flash.
Mythic lore has associated the turtle especially with the fertility and sageness of the great goddess, the moist, shadowy, lunar qualities of yin, and the primeval waters in which all things have thier supported beginning. 
Tiger's eye is limonite (oxidized iron) embedded in quartz. There is a transformational quality to it since the original falcon's eye turns to limonite through oxidation. This beautiful stone resonates with the solar plexus (will center) chakra, encouraging physical vitality and individual expression. Tiger's eye is an ideal personal talisman, if you are drawn to it, trust and use it daily. Hematite is often present with tiger's eye and if this is the case, it will also be a good grounding stone.
Keywords: vitality, individuation
W 1 1/2 X L 2 1/4 X H 1/2 inches, 45 grams
DOME25