Regular price
Sale price
$15.00 USD
Unit price
per
Sale
Sold out
Share
View full details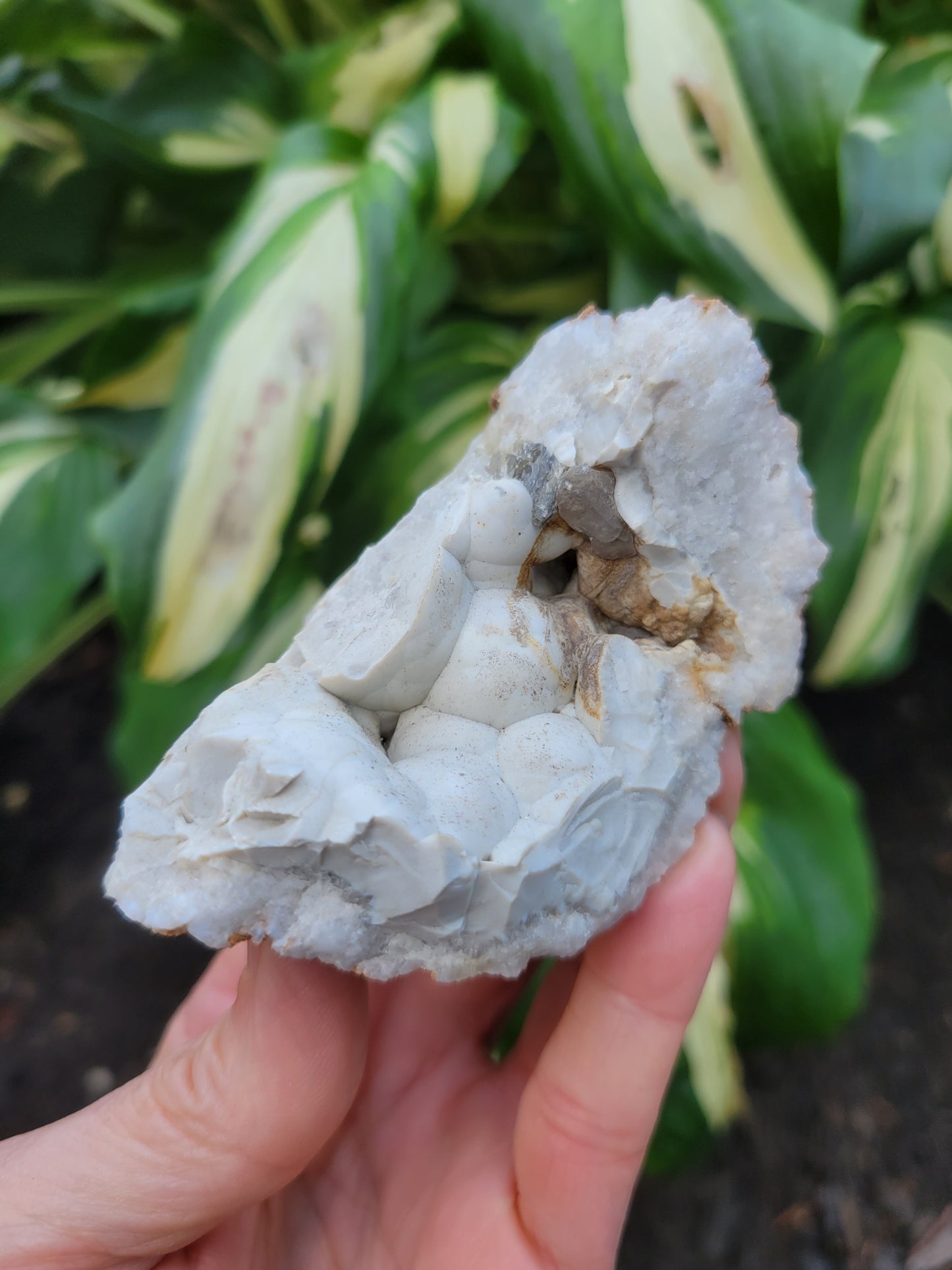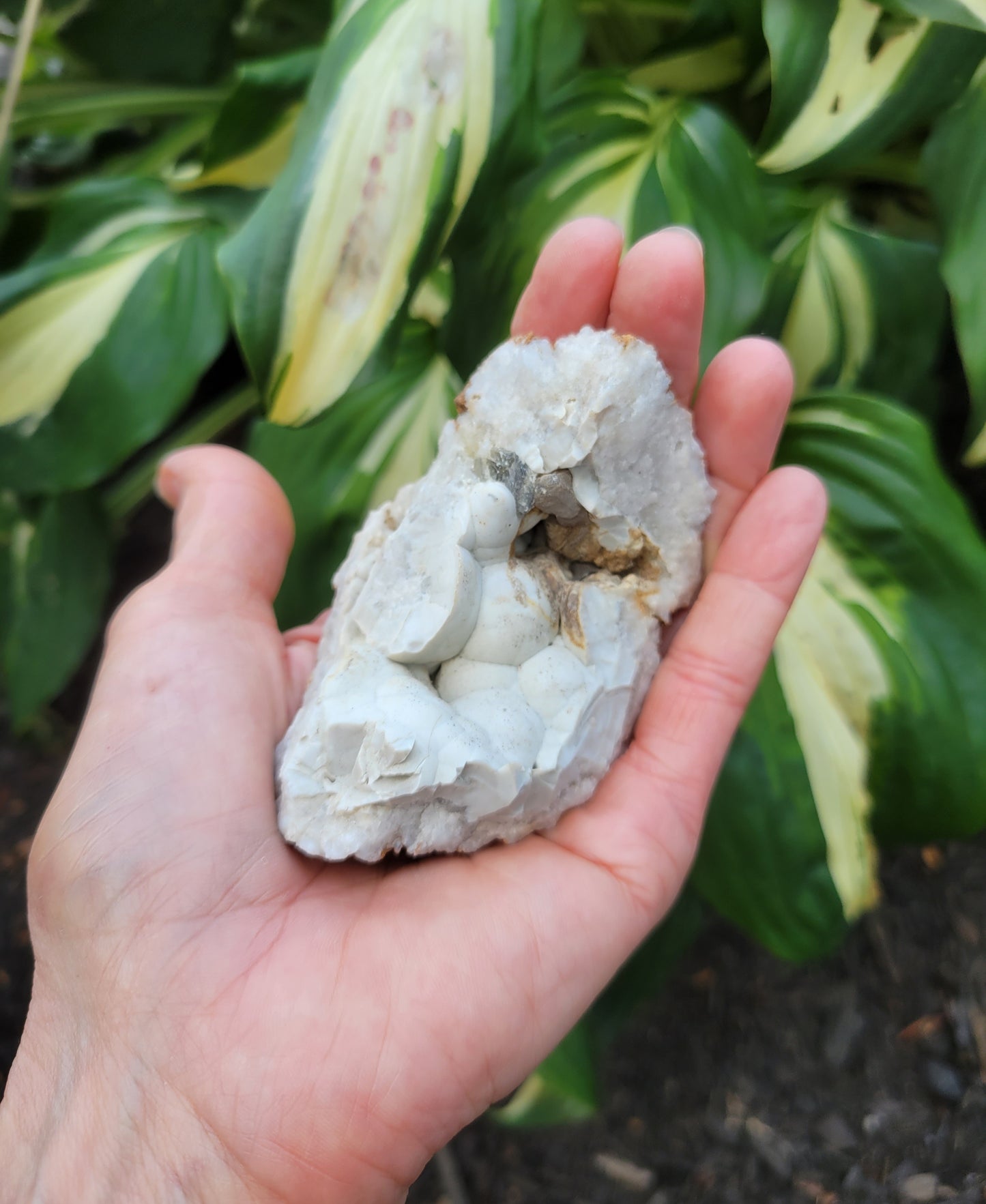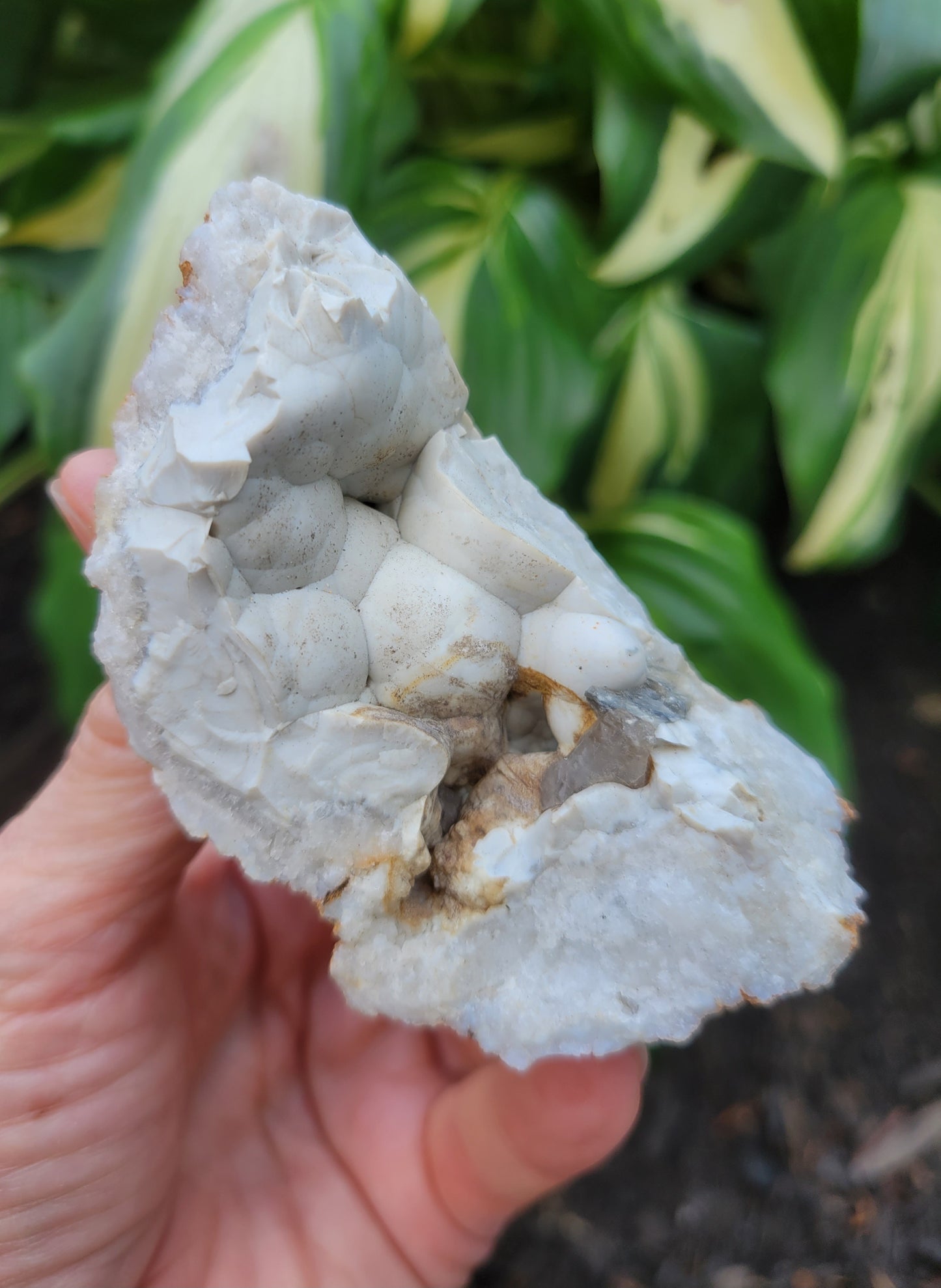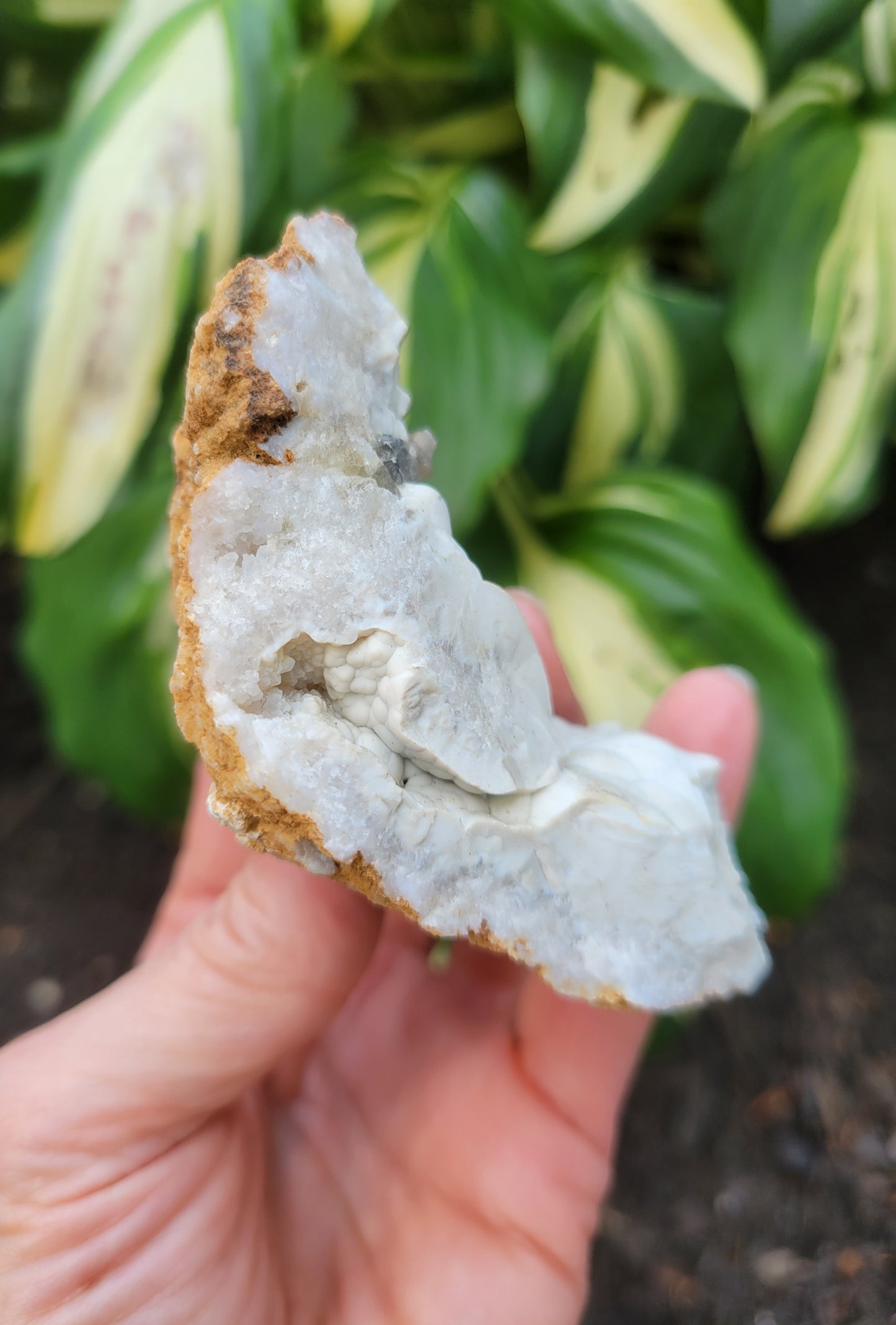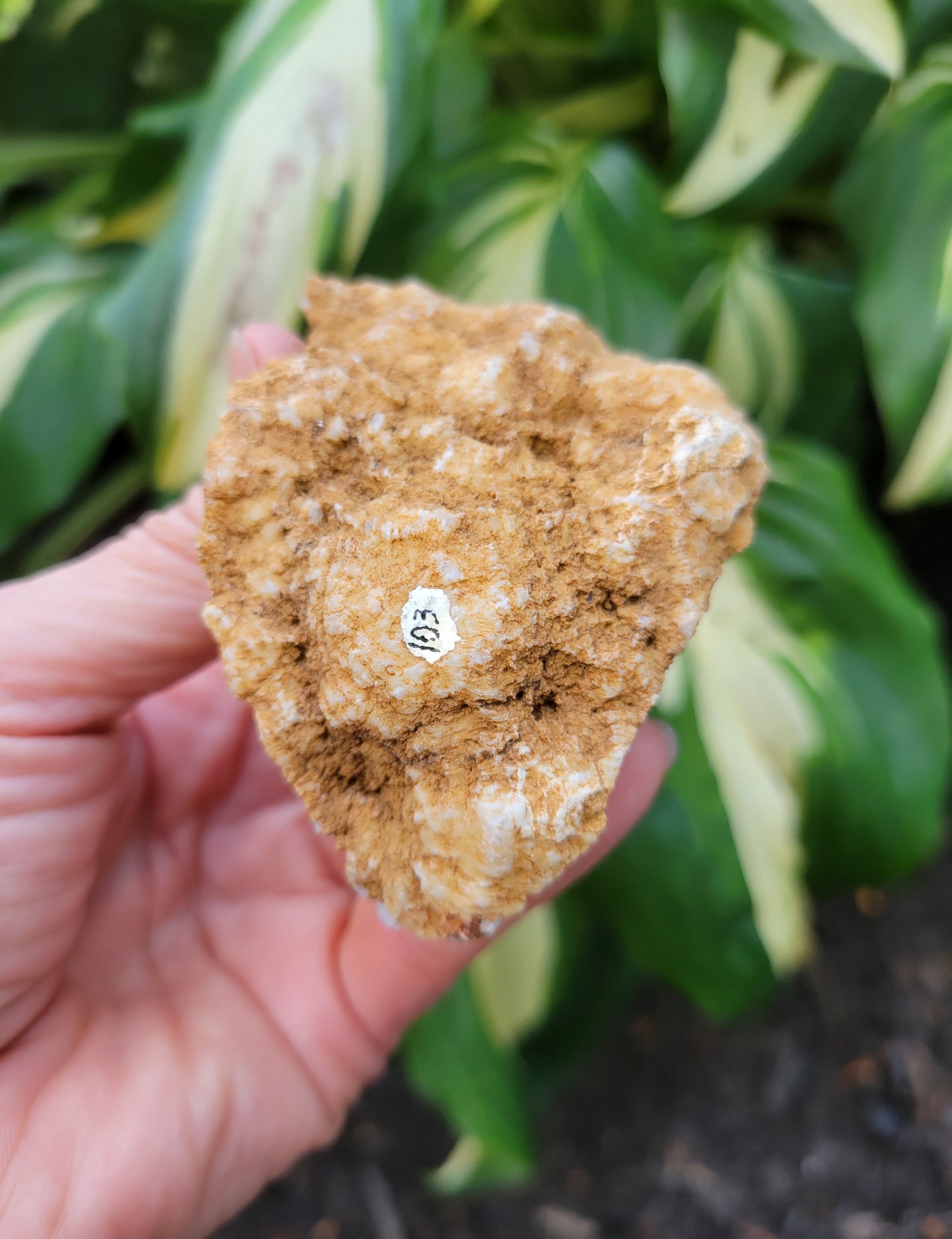 This listing is for a menilite opal, location unknown. Interesting bulbous concretations have formed inside a geode with quartz surrounding it. The menilite itself is fluorescent, so you can tell where the quartz ends and menilite begins. This menilite is from an old location which explains the small classification number on the outer shell. Often localities are lost or misplaced with old collections. 
Menilite is a greyish-brown form of the mineraloid opal. It is also known as liver opal or leberopal (German), due to its color. It is called menilite because it was first described from Menilmontant, Paris, France where it occurs as concretations.
Opal inspires us to live and love freely and unconventionally. Life loves us most when we are fully engaged, Opal reminds and supports us in living a life unbound by social conditioning. Opal is a fertility stone and supports the notion that when we are fully ourselves, the blessings, benefits and inspirations of life flow freely our way. This fertility can relate to business, personal or spiritual expansion and creation. Opal has a high water content by definition, look to water stones to help with overflowing or intense emotions.
Keywords: be yourself
W 2 1/8 X D1 1/2 X L 3 3/8 inches
MEN